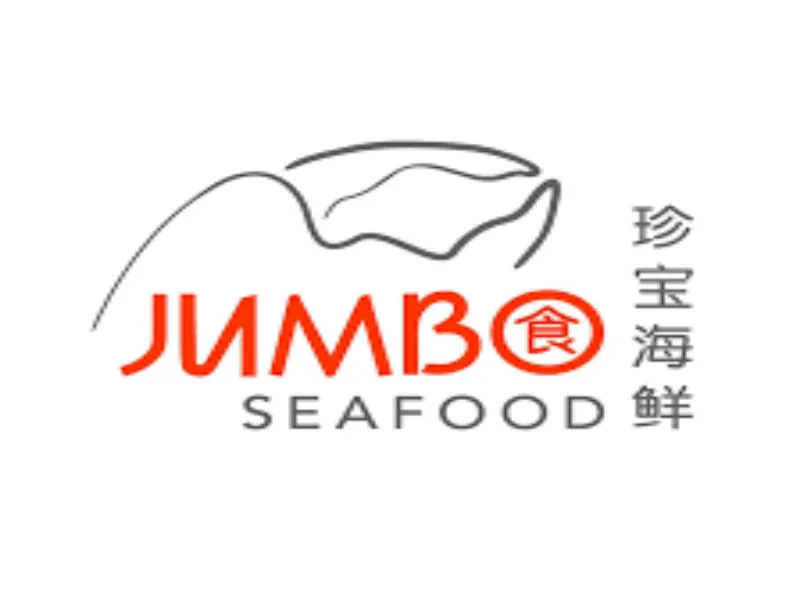 About Jumbo Seafood
When it comes to a unique fusion of flavour, texture, and aroma, nothing quite matches the iconic dish of Singapore's Chili Crab, particularly as served by the celebrated JUMBO Seafood restaurant.
An Overview of JUMBO Seafood
JUMBO Seafood is not just a place to dine; it is an institution that has earned its stripes in Singapore's competitive culinary scene. Established with multiple outlets, JUMBO has made its mark with its exceptional seafood dishes, especially its award-winning Chili Crab.
The JUMBO Seafood Experience: Beyond Just Dining
Entering a JUMBO Seafood restaurant, you can expect a warm welcome with a potpourri of delectable dishes. While the menu is predominantly seafood, JUMBO does not disappoint its customers who fancy meat and vegetable dishes. Each dish is a visual and gustatory treat, crafted by expert chefs who understand the fine balance of taste, texture, and presentation.
Jumbo Seafood Menu
At JUMBO Seafood, you can expect a menu filled with a variety of delicious seafood dishes that highlight the flavours of Singaporean cuisine. While the specific menu items may vary depending on the location, JUMBO Seafood offers a range of options to cater to different preferences and tastes. Some of the popular dishes you can find on their menus include Chili Crab, Black Pepper Crab, Buttered Lobster, Salted Egg Prawns, and Crispy Fried Baby Squid.
In addition to the seafood specialties, JUMBO Seafood also offers a selection of other dishes such as vegetables, beancurd, and meat options. These dishes provide a well-rounded dining experience for those who prefer alternatives to seafood.
The Famous JUMBO Chili Crab: A Must-Try Delight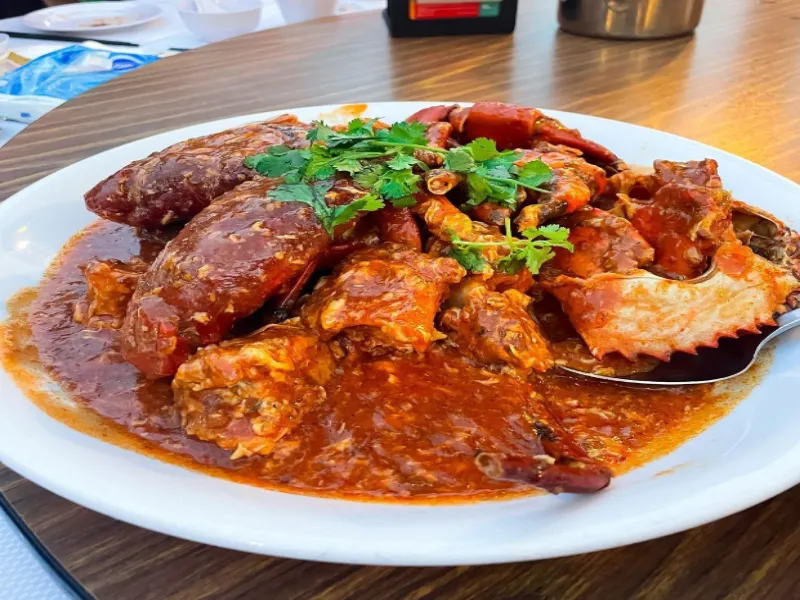 Although JUMBO Seafood's menu is comprehensive, their Chili Crab stands out as the culinary jewel in the crown. The crabs are sourced fresh, cooked to perfection, and tossed in a deliciously balanced, tangy, and spicy sauce. Be prepared for a hands-on experience as you delve into the succulent flesh of the crab, and don't worry about the mess; each table is equipped with a water bowl with lime for easy clean-ups.
JUMBO Seafood Locations: Dine Wherever You Desire
JUMBO Seafood's presence is spread across various locations in Singapore, including the iconic Jewel Changi Airport, where travellers can grab a quick bite of their mouth-watering Chili Crab. From Riverside Point to East Coast Seafood Centre and beyond, each outlet boasts its unique charm and atmosphere, all the while maintaining the consistent high-quality food and service that JUMBO is renowned for.
Making the Most of Your Visit to JUMBO Seafood
Before you head to JUMBO Seafood, a few things to note: the restaurant is usually packed during dinnertime, so reservations are highly recommended. Check the size of your crab and the cost per kilo before ordering. Most importantly, remember to have fun and savour every bite of your Chili Crab and other dishes on offer.
Indulging in JUMBO Seafood's Chili Crab is not just a meal; it's a delightful journey that captivates your senses and leaves an unforgettable mark on your taste buds. It is a gastronomic adventure that embodies the essence of Singapore's rich and vibrant culinary tradition.
Jumbo Seafood FAQ
What is Jumbo seafood known for?
JUMBO Seafood is renowned for its excellent seafood dishes, particularly the signature Chilli Crab, which has become an icon in Singapore's gastronomic scene. With several outlets located throughout Singapore, such as Riverside Point, JUMBO Seafood has established itself as a culinary landmark attracting both local food enthusiasts and international tourists alike.
Beyond its mouth-watering seafood, JUMBO is also known for its premium dining concept, "JUMBO Signatures." This distinctive restaurant provides an immersive dining experience, encapsulating Singapore's cultural heritage within an elegant British colonial-themed setting. JUMBO Signatures offers a varied menu that features iconic flavours from multiple dining concepts of the JUMBO Group, including the famous Bak Kut Teh from NG AH SIO Bak Kut Teh and, of course, the Award-Winning Chilli Crab from JUMBO Seafood. The restaurant takes pride in elevating the Singapore dining experience through meticulously curated tasting menus and sommelier wine pairings.
Who owns Jumbo Group?
The JUMBO Group, renowned for its seafood restaurants including JUMBO Seafood, is helmed by Group CEO and Executive Director, Ang Kiam Meng. The business was originally founded by Ang Kiam Meng's father and has since grown into a prominent Singaporean brand with a strong international presence.
Ang Kiam Meng joined the family business in 1993 after working as a software engineer. Encouraged by his father and motivated by his personal desire for a new challenge, he led the business through a significant expansion phase. Under his leadership, JUMBO became quickly profitable and popular, earning a reputation for good food and service. As of the date when the referenced article was written, the JUMBO Group had expanded to 37 outlets across 15 cities.
How much is jumbo seafood chilli crab?
The price for the chilli crab dish at Jumbo Seafood can vary based on the type of crab and its weight. As per the latest menu price list from Jumbo Seafood Singapore outlets in 2023, the prices for Mud Crab range from S$108.00 for an 800g crab to S$208.00 for a 1.6kg crab. The Dungeness Crab weighing 1.1kg is priced at S$120.00.
Additionally, the dish "Chilli Crab Meat Sauce With Sliced Fried 'ManTou'" is priced at S$23.00. This dish appears to be a variation of the classic chilli crab, served with slices of fried 'ManTou' (a type of Chinese bun).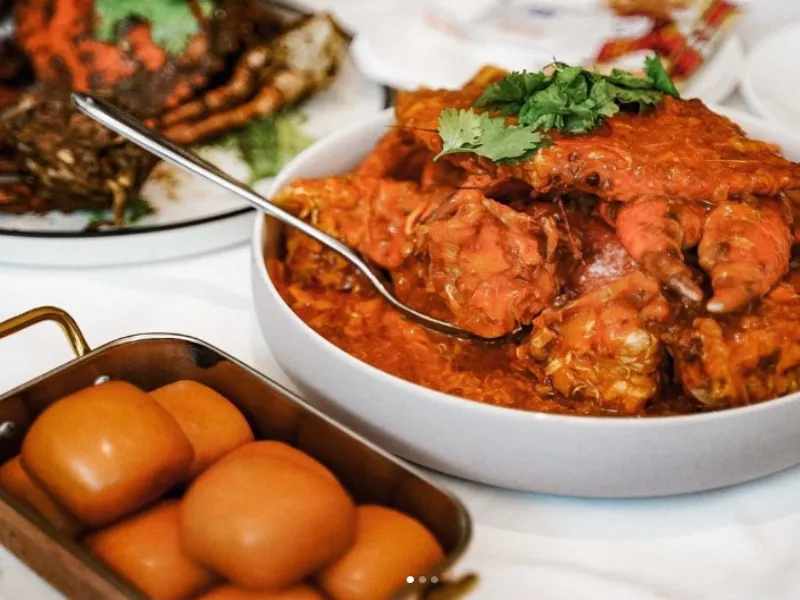 It's worth noting that prices are subject to change without prior notice, as stated on the Jumbo Seafood's official website. Thus, for the most accurate and up-to-date information, it is recommended to directly check with the specific Jumbo Seafood outlet.
How much chili crab per person?
It appears you're asking about the appropriate serving size of chili crab per person. While exact amounts can vary based on individual appetites and the size of the crab, a rough guide would be one whole crab per person if it is the main course.
From the given information, it's clear that Singapore Chilli Crab is a celebrated dish where the flavourful sauce plays a significant role along with the crab. Traditionally, a mud crab is used for this dish, which is known for its sweet and meaty flesh, but any large crab can be substituted.
In the recipe from Rasa Malaysia, a 2-lb (approximately 1 kg) Dungeness crab is used, serving 4 people. However, it's important to note that this serving size is likely based on the crab being one of several dishes in the meal, following a traditional Asian multi-dish dining format. If the chilli crab is the main course, then a single large crab of about 1-2 lbs would generally be a suitable amount per person.
How many crabs should I eat per person?
The quantity of crabs to be consumed per person largely depends on the context of the meal, the size of the crabs, and the other foods being served. From the information provided, we know that a fully grown mud crab weighs about 1,200 grams, so we can use this as a baseline.
In the context of a full meal, such as a dinner with various side dishes or other types of food, one fully grown mud crab (weighing around 1,200 grams) could serve 2-3 people. This is because the edible portion of a crab is typically less than its total weight due to its shell and non-edible parts. Moreover, considering that the crabs are usually served in Singapore with other dishes, like Chilli Crab, Black Pepper Crab, White Pepper Crab, Salted Egg Yolk Crab, Butter Crab, Green Chilli Crab, and Crab Bee Hoon, among others, people may consume less crab meat when it is served as part of a larger meal.
However, if you are planning a crab-centric meal, where crab is the main dish with very few or no other side dishes, then one crab per person might be a reasonable estimate.
JUMBO Seafood (Dempsey Hill)
Address: 11 Dempsey Rd, #01-16, Singapore 249673
Telephone: +65 6479 3435
JUMBO Seafood (East Coast Seafood Centre)
Address: 1206 ECP, #01-07/08 East Coast Seafood Centre, Singapore 449883
Telephone: +65 6442 3435
Address: 2 Orchard Turn, #04-09/10, ION Orchard, 238801
Telephone: +65 6737 3435
Address: 78 Airport Blvd., #03-202 203 / 204, Singapore 819666
Telephone: =65 6388 3435
JUMBO Seafood (Riverside Point)
Address: 30 Merchant Rd, #01-01/02 Riverside Point, Singapore 058282
Telephone: +65 6532 3435
Address: The Shoppes at Marina Bay Sands, 2 Bayfront Ave, B1- 01B, 018972
Telephone: +65 6688 7023