Best Spanish Food in Singapore
New Menu @ Next Door Spanish Cafe, Siglap
We knew this was coming from our chats with our BFF's Joseba and Chef Houssein. They start to sneak in a few 'specials' to test them on the visiting clientele and then BOOM it's a new menu haha. To be fair they had announced this and we made sure to be there on day #1 of the launch for lunch, which is one of the big advantages of home-working. Thanks to you Covid-19. Next Door Spanish Cafe #4 became a jaunt to our favourite place.
You'll have seen many a wee blog and Instagram about the boys and their food on islifearecipe.net because family Kennett loves it here. If we were criminals we'd be repeat offenders. It's just superb, it really is and today we were blown away by three of the new items on the new menu. We even dragged Jude Jude straight off his school bus to join us as we knew he would love the deep-fried suckling pig belly. She is a beauty of a dish…
This is Next Door Spanish Cafe #4 – CLICK BELOW to see the previous 3 blogs about our experiences here;
The Next Door Spanish Cafe Menu are all different for each blog.
It shows you their variety.
I can't remember if I have shared this before? It's written on their website, and also above the bar in the restaurant. This is the story of the restaurant;
One day, two Spaniards realized they had the same dream;
They dreamt of a place where they could recreate Spain with food, wine, and culture.
Bringing the authentic traditional taste and culture of Spain to the quaint neighbourhood of Siglap, an Andalusian chef and a Basque wine lover brought Next Door Spanish Cafe to life! They vow to continue the warm hospitality of their friends who previously opened the Adriatic-based Next Door Cafe in 2008 of home-styled service & food from the heart.
So, experience it for yourself, "Como en casa…"
#SupportYourLocalRestaurants
Come see the boys and their crew, say hello and get ready to chow down into some incredible food. I highly recommend you book though as in these days of smaller occupancy and with their popularity you really do not want to be disappointed with a no room at the inn moment – believe me you don't want that!!!
699 E Coast Rd, Singapore 459061
reservations@nextdoorspanishcafe.com
​Whatsapp/call: +65 8168 4009
Let's check out some of the new stuff we gorged on today, which is intertwined with some 'old' favourites. Here is;
New Menu @ Next Door Spanish Cafe, Siglap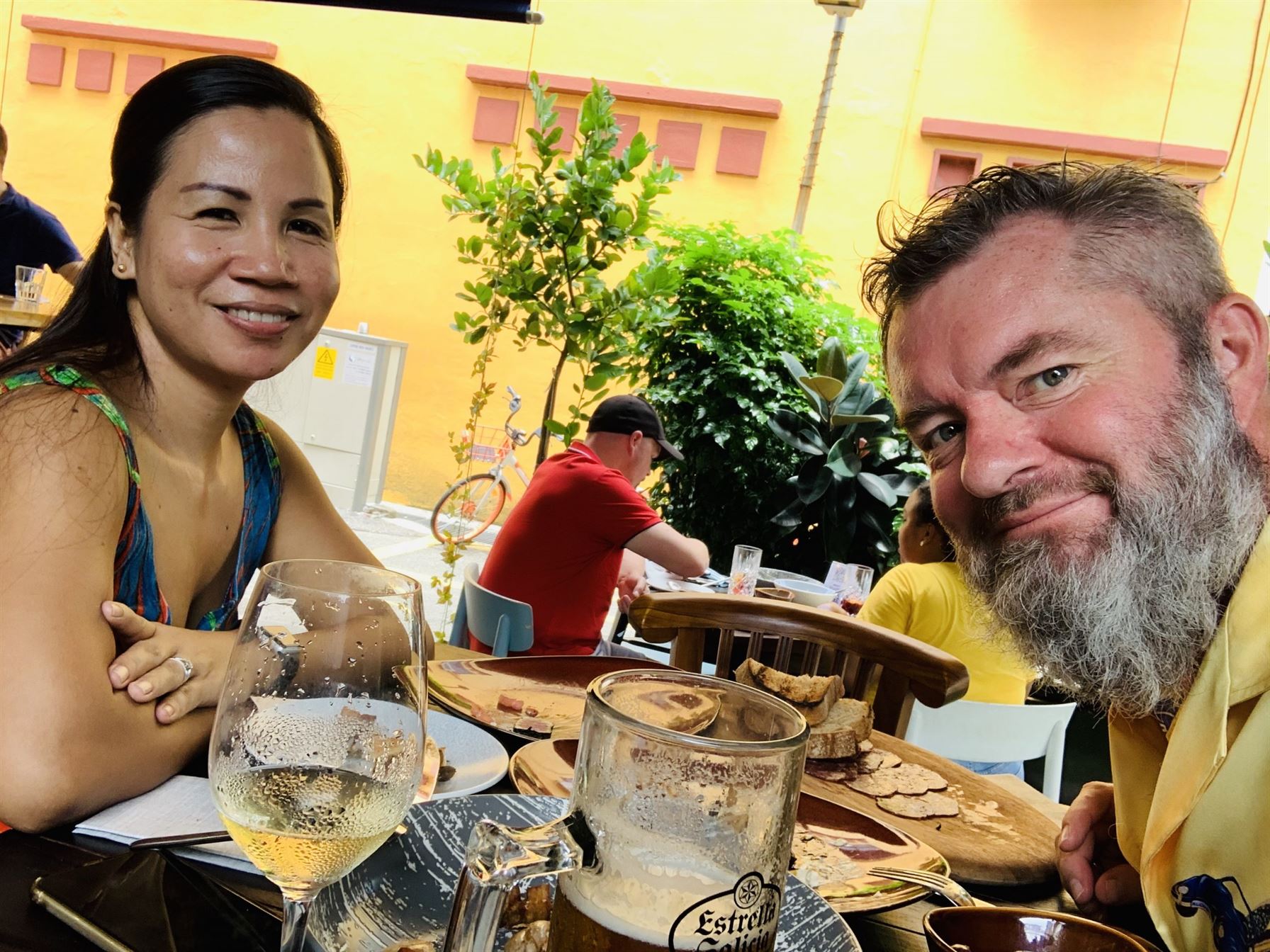 New Menu @ Next Door Spanish Cafe, Siglap is just superb and we now have so much more to experiment on. We'll be back soon for sure for more foodie adventures through the menu because #1 and Strawberry Blonde were very jealous when I shared the pictures haha. Well done to the boys and crew.
Get yourself here folks – ENJOY!!!
Other recent East Coast restaurant reviews from ISLIFEARECIPE