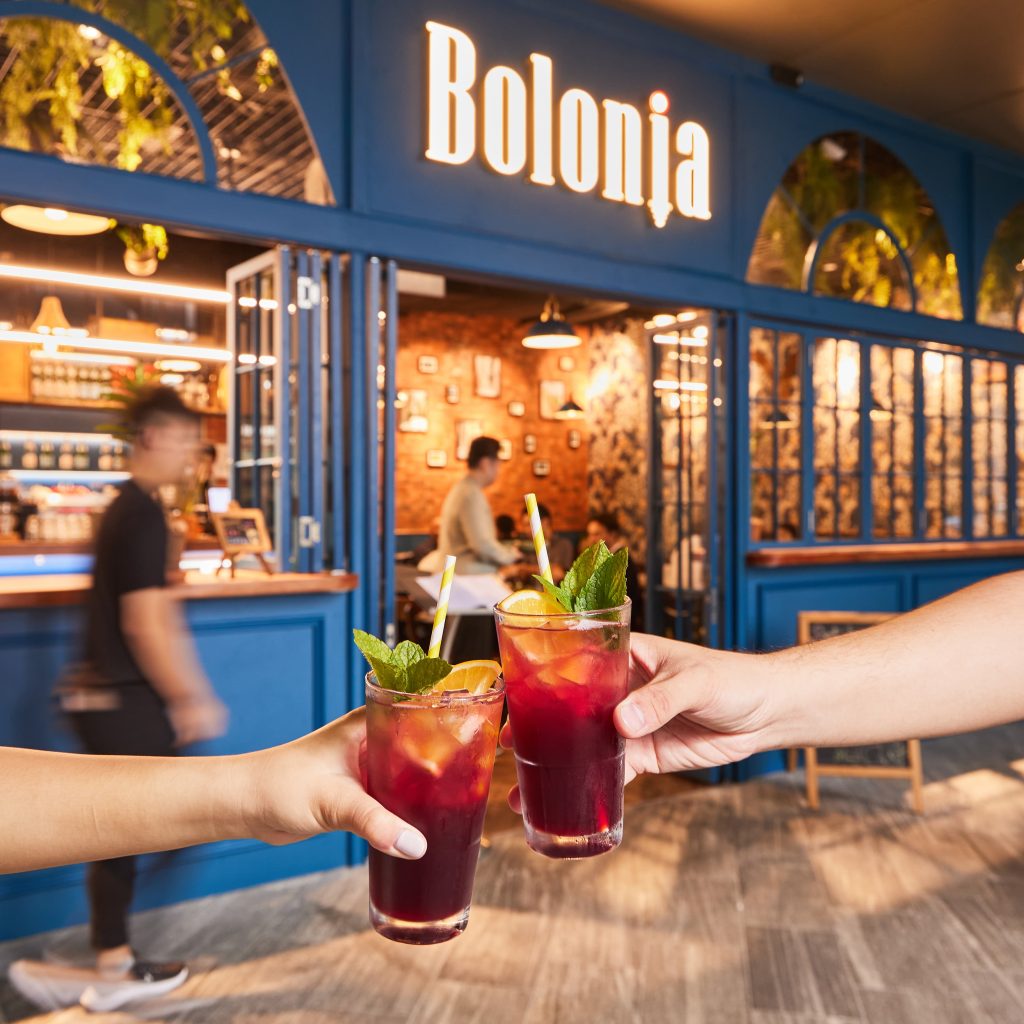 Bolonia Restaurant is a Spanish dining establishment located in Singapore, specifically at Republic Plaza. It offers a variety of Spanish cuisine, including tapas and traditional flavors, in a vibrant and inviting setting. This restaurant serves both office workers and tourists and is known for its all-day dining concept. Bolonia Restaurant aims to provide an authentic Spanish dining experience in the heart of Singapore's city center.
Red Wine Sangria Cocktail
Description: A traditional refreshments in spain but done better!
Ingredients: Spanish red wine (tempranillo), white rum, Rosso, blackcurrent liqeuer, freshly squeezed orange, cinnamon and a lot of love 😉
Preparation: we let it mecerate with fresh lemons and orange for long amount of time before its ready to be served. Good things takes time😬
Bar Outlet name: Bolonia Singapore
Address: 9 Raffles place #01-03 Republic Plaza 1 Singapore 048619
Website: www.boloniasingapore.com
FB: Bolonia Singapore
Instagram: @boloniasingapore
Phone: +65 80281899
Bolonia Promotion: 1 for 1 Spanish Red Wine Sangria
Is Red Wine Sangria a Cocktail?
Sangria is indeed a cocktail. It is a popular and refreshing alcoholic beverage made with red or white wine mixed with various fruits, sweeteners, and sometimes additional spirits. Sangria recipes can vary, but the common ingredients typically include wine, fresh fruits (such as citrus, apples, and berries), sugar or sweeteners, and often a splash of brandy or liqueur for added flavor. The ingredients are mixed and chilled before serving, making it a delightful and fruity beverage enjoyed in many parts of the world.
Sangria comes in various recipes and variations, such as red sangria and white sangria, each offering a unique flavour profile. It is often served at social gatherings and is known for its vibrant colours and fruity taste. So, whether you prefer the classic red sangria or a creative variation, you can certainly consider sangria a cocktail for those looking to enjoy a flavourful and refreshing drink.