Jem® is the first lifestyle hub located in the heart of Jurong East. With over 300 retail shops, 60 food and beverage outlets, a large cinema, and numerous entertainment options, Jem has something for everyone.
From fashion and lifestyle to electronics and home furnishings, Jem offers shoppers an incredible shopping experience. The mall has been designed to be family-friendly, with special facilities for children, such as a nursing room, diaper changing station, and Kids' Zone. Jem also provides a variety of culinary experiences, from international eateries to local hawker stalls.
The mall also hosts various events throughout the year, such as fashion shows, art exhibitions, and bazaars. Whether you're looking for a unique shopping experience or a day of fun and entertainment, Jem is the perfect destination.
Address: 50 Jurong Gateway Rd, Singapore 608549
Jem Food - Here are our Six Recommendations
If you're looking for a great selection of restaurants, go no farther than Jem Mall, one of Singapore's premier shopping centers. The mall has a wide selection of restaurants serving a variety of cuisines from across the world, including Japanese, Korean, and Western fare. In case you're wondering where to eat in Jem Mall, here are your options for the top six eateries there.
Indulge your taste buds at Dian Xiao Er, a well-known Chinese restaurant known for its wide selection of authentic, flavorful cuisine. The Roasted Duck and the Stewed Pork Ribs are two of the restaurant's most popular dishes, but there are plenty of others that will make your mouth water.
Lee Wee & Brothers is homegrown brand in Singapore that is most well-known for its Otah and Nasi Lemak dishes as well as other Singaporean specialties including Curry Chicken, Assam Seafood, and Sambal Chilli.
Monster Planet's halal Japanese curry rice with a variety of katsu ingredients is cooked for 2 days to maximize its "umami." Combo Curries come on a large 41-centimeter dish, making it perfect for sharing between two people.
For those interested in trying authentic Korean cuisine, Seorae Korean Charcoal BBQ is the place to go. The Galmaegisal was the best of all meats. . It's the best spot to quench your need for Korean BBQ, with a wide variety of marinated meats and crisp veggies.
The food at Tipsy Bunny is a unique take on traditional Western fare, and the restaurant itself has a fun, whimsical vibe. Everything on the menu, from the restaurant's infamous XO Fried Rice Mui Fan through to its Burnt Cheesecake, is certain to hit the spot.
If you're looking for a wonderful place to enjoy Western food, go no farther than XW Western Grill which is also Halal by the way. The eatery serves a wide variety of grilled food, from steaks, chicken and fish all comes with a free flow salad bar plus unlimited servings of hot and cold sides! What's not to love!
You can find something to satisfy your hunger at Jem Mall, whether it's a quick snack or a big supper. When you're in the neighbourhood, you shouldn't miss these six eateries.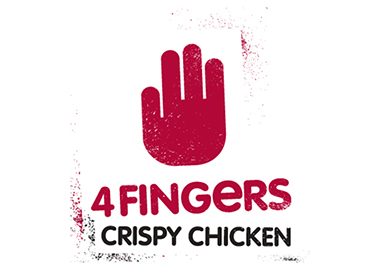 4Fingers Crispy Chicken At 4FINGERS, we're nuts about chicken. So when we discovered the best Asian crispy chicken in New York City's grungy subway scene,