Wisma Atria Food is an important part of this mall that boasts almost 100 meters of great street frontage on Orchard Road, between ION Orchard and Ngee Ann City, and is well-liked by both residents and visitors.
Wisma Atria is well-connected to Orchard MRT Station, Ngee Ann City, and the Thomson-East Coast Line because to its Orchard Road frontage, an underground pedestrian linkway, and its near proximity to the new Orchard MRT Station and is packed with Wisma Atria Food.
Wisma Atria Address & Telephone
Address: 435 Orchard Rd, Singapore 238877
Wisma Atria is a shop till you drop and at some point, you'll need to eat some Wisma Atria Food, sure you can run along to Ngee Ann City or ION Orchard next door but why bother when you have any one of these six food outlets to choose from, if you are fed up with the usual suspects' at Wisma Atria Food of Din Tai Fung, Haidilao or Paradise Dynasty, then do try the delectable Japanese rice bowls and sashimi from Kei Kaisendon or Wonderland Savour where they intertwine music and food for your oral and audio pleasures! Not forgetting one of our go-to's for coffee, breakfast, lunch, or dinner The Providore.
Singapore's Orchard Road is home to the well-known retail center Wisma Atria. The mall offers a wide range of Wisma Atria food dining choices that are sure to satiate any foodie's cravings in addition to a wide range of shopping and entertainment options. Here are some of Wisma Atria Food's best dining establishments to try out:
Some of the world's finest steamed dumplings are served at the renowned chain restaurant Din Tai Fung. A must-try is their famous xiao long bao (soup dumplings), but they also serve a wide range of other foods like fried rice, noodles, and steamed rolls.
Sushi Tei is a popular Japanese eatery that serves a variety of other Japanese foods like tempura, udon noodles, and donburi bowls in addition to its fresh and delectable sushi and sashimi.
Coffee lovers will enjoy this specialty coffee store, The Coffee Academics, which provides a variety of artisanal coffee drinks made from premium beans. Along with coffee, they provide a variety of sweets and light fare.
The best Chinese food in Singapore is served at Crystal Jade La Mian Xiao Long Bao, another well-known chain eatery. Their xiao long bao (soup dumplings) are their specialty, but they also serve a variety of other foods like fried rice, noodles, and stir-fried vegetables.
Ippudo Ramen is a Japanese eatery that offers a variety of hearty and delectable ramen choices to suit every taste. For those who would rather, they also have vegetarian and seafood ramen choices in addition to their famous Tonkotsu ramen.
At Wisma Atria, the well-known American burger chain Shake Shack recently launched its first location in Singapore. Their succulent burgers, crunchy fries, and rich milkshakes are guaranteed to sate the appetite of any burger enthusiast.
Overall, Wisma Atria provides a variety of dining choices to accommodate all preferences and price ranges. Whether you're craving Chinese dumplings, Japanese sushi, or a traditional American burger, you're bound to find something delectable at this crowded mall.
In the center of Singapore's Orchard Road shopping area is a mall called Wisma Atria. With a variety of shopping and entertainment choices to fit all tastes and budgets, the mall is a well-liked destination for both locals and tourists.
Wisma Atria's wide variety of fashion and beauty stores is one of its main draws. The mall is home to a range of high-end luxury brands, such as Gucci, Prada, and Louis Vuitton, as well as more affordable fashion retailers such as H&M, Zara, and Uniqlo. Additionally, a number of beauty and skincare retailers, including Sephora, Laneige, and Kiehl's, give a selection of goods to enhance your appearance and well-being.
Wisma Atria provides a wide range of other retail choices in addition to fashion and beauty. The newest devices and accessories are available from a number of technology retailers, including Samsung and Apple. Several home and lifestyle retailers, including Muji and Typo, offer fashionable and useful goods for your house and workplace.
Several dining establishments, from fast meal chains to fine dining establishments, can be found in Wisma Atria. There are several popular chain restaurants, such as Din Tai Fung and Crystal Jade La Mian Xiao Long Bao, serving up delicious Chinese cuisine. There are a number of Japanese eateries that serve a variety of ramen, sashimi, and sushi meals, including Sushi Tei and Ippudo Ramen. There are many dessert choices available for those with a sweet tooth, including Awfully Chocolate and Starbucks.
Wisma Atria provides a variety of entertainment choices in addition to dining and shopping. For those seeking a fun night out, the mall is home to a theatre showing the newest blockbuster films as well as a number of karaoke and arcade establishments.
Wisma Atria is an active shopping center that provides a variety of retail, dining, and entertainment choices. Wisma Atria has something for everyone, whether you're searching for high-end luxury clothing, reasonably priced daily necessities, or a fun night out with friends.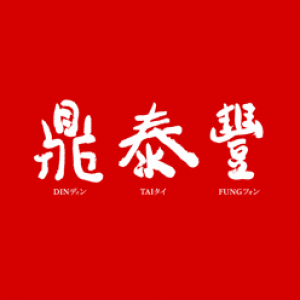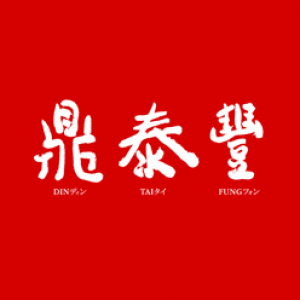 Din Tai Fung Product Services Ranked as one of the world's Top Ten Best Restaurants by the New York Times, Din Tai Fung has its