Paya Lebar Square is located right in the heart of Paya Lebar Precinct. It is seamlessly connected to Paya Lebar MRT Interchange via Level 1 to the East West Line whilst Basement 1 is directly linked to the Circle Line. Paya Lebar Square is a bustling commercial mixed development that consists of a 10-storey office tower and 3 levels of retail experiences.

The shopping mall is home to more than 100 outlets and Paya Lebar Square Food F&B options include Keisuke chain of restaurants, Jollibee, Giant Supermarket, OCBC, Miniso, ensuring we offer a wide variety of choices and tastes for you. With its carefully curated mix of stores and restaurants, Paya Lebar Square aims to offer its shoppers an experience that is fun, cosy and great value.
Discover What to Eat at Paya Lebar Square
Located in the heart of Paya Lebar Precinct, Paya Lebar Square Mall offers a vibrant dining scene with an array of restaurants to satisfy your taste buds. Let's take a culinary journey through 10 delectable eateries that call Paya Lebar Square their home.
1. Kei Kaisendon: Renowned for their authentic Japanese cuisine, Kei Kaisendon presents a tantalizing selection of dishes, including their famous rice bowls and sashimi.
2. Jollibee: Experience the flavours of the Philippines at Jollibee, the flagship brand of Jollibee Foods Corporation. Indulge in their mouthwatering offerings, from crispy fried chicken to flavourful burgers.
3. Ramen Keisuke Tonkotsu King: Prepare to be blown away by the exceptional ramen creations at Ramen Keisuke Tonkotsu King. Their rich and creamy pork-based broth combined with perfectly cooked noodles will leave you craving for more.
4. Ramen Keisuke Niku King: Another gem from the Ramen Keisuke family, Ramen Keisuke Niku King specializes in tantalizing beef-based ramen bowls. Immerse yourself in the savory flavours and tender meat that define their culinary masterpieces.
5. Taste of Indonesia at Paya Lebar Square is a highly acclaimed restaurant that offers a delightful culinary journey through Asian and Indonesian cuisine
6. 4 Fingers: Craving crispy chicken winglets and mouthwatering burgers? Look no further than 4 Fingers in Paya Lebar Square. Their signature offerings, such as the Jawbreaker burger, will satisfy your cravings for delicious fast food.
7. Chicken Run: At Chicken Run, experience the nostalgic flavours of home-cooked hot pot dishes. Individually prepared with love, their hot pots offer a comforting and heartwarming dining experience.
8. Crave: Delight in Singapore's favorite national dish, Nasi Lemak, at Crave. Indulge in their award-winning Adam Road Nasi Lemak, topped off with flavourful side dishes from Selera Rasa.
9. Delibowl: Delibowl embraces the essence of Chinese cuisine, offering quality food and unparalleled taste. Their menu showcases a variety of delectable Chinese delights that will surely satisfy your cravings.
10. Greendot: For those seeking healthier and meat-free options, Greendot is the perfect choice. This plant-based eatery presents fusion-style dishes that are both nutritious and delicious.
Paya Lebar Square Mall offers a diverse and exciting culinary experience, ensuring that every visitor finds something to satisfy their palate. Whether you're in the mood for Japanese delicacies, Thai flavours, or local delights, these ten restaurants are ready to take you on an Asian foodie adventure within the bustling atmosphere of Paya Lebar Square Mall.
Paya Lebar Square Location - home to Paya Lebar Square Food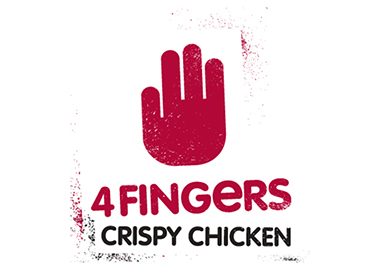 4 Fingers Menu Singapore 4 Fingers Paya Lebar Square 4 Fingers in Paya Lebar Square offering crispy chicken winglets and Jawbreaker burgers. 4 Fingers is