Tampines 1 is a trendy mall for the young and young-at-heart, offering a wide array of fast fashion, beauty and trendy F&B concepts.
This iconic retail landmark in the East houses over 180 retail and dining options. Shoppers are welcome by a curated range of brands including The Editor's Market, The Closet Lover, 6ixty8ight, Daniel Wellington, Muji, AW Lab, Vans, Sephora and household names such as Cold Storage and Daiso.
Tampines 1 also offers a wide selection of F&B options from Asian dining to quick takeaways. Be delighted by Dian Xiao Er, Gochi-So Shokudo and  iSteaks, Malaysia Chiak, Shabu Sai, Tuk Tuk Cha, Tun Xiang and more.
One of Singapore's biggest residential districts, Tampines, is home to the well-known shopping center Tampines 1. The mall is a convenient location for both locals and tourists because it is readily reached by public transportation.
Visitors can choose from a variety of dining, shopping, and entertainment choices at Tampines 1. With six levels of retail area and over 150 shops, the mall offers everything from fashion and beauty to electronics and home decor. At Tampines 1, you can find well-known apparel labels like H&M, Forever 21, and Uniqlo. The mall also has a variety of specialty shops, including Challenger, a well-known electronics retailer, and Sephora, which has a large assortment of beauty products.
There are many different dining choices in Tampines 1. Visitors can choose between enjoying regional specialties at well-known restaurants like Old Chang Kee and dining on foreign fare at establishments like Sushi Tei and Brotzeit German Bier Bar & Restaurant. There are many places to get dessert, including well-known franchises like LiHO and Starbucks.
Tampines 1 also provides a variety of entertainment choices in addition to dining and shopping. The center is home to Golden Village, a cutting-edge movie theater that shows the newest releases. Families with kids will also appreciate the Kidztime! interior playground and game arcade.
Tampines 1 offers a number of convenient amenities, such as a 24-hour fitness facility, a supermarket, and money exchange services. Additionally, a free shuttle service to neighboring MRT stations is offered by the mall.
In general, Tampines 1 is a bustling and diverse retail district with options for everyone. This mall offers a wide variety of eating, shopping, and entertainment options.
Tampines 1 Address & Telephone
Address:  10 Tampines Central 1 Singapore 529536
Telephone:  +65 6572 5522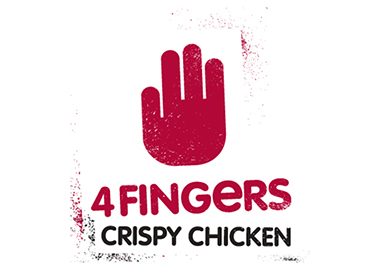 4FINGERS Crispy Chicken Crispy chicken that will rock your world. No MSG. No preservatives. No bull. Just the best cluckin' chicken you will ever have.