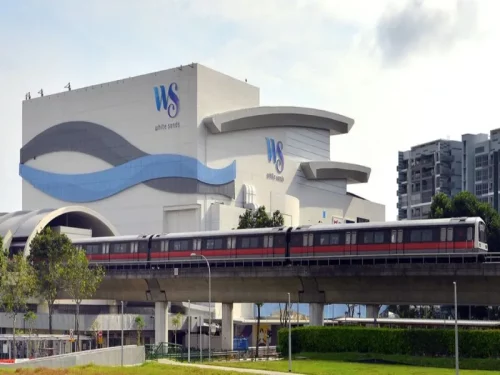 Your Guide to Dining at White Sands Mall
Located at 1 Pasir Ris Central Street 3, White Sands Shopping Mall is a popular retail destination in Singapore, offering a diverse range of shopping, dining, and entertainment options for all ages. In this comprehensive guide, we delve into what makes White Sands a must-visit destination for locals and tourists alike, providing insider tips and information to ensure an unforgettable experience.
Six levels of interesting living and dining possibilities make up White Sands. Customers can indulge in a wide range of things to meet their holiday and daily requirements, including food, sporting equipment, books, cosmetics, and more.
White Sands, a shopping mall in Singapore's leisure zone on the east coast, is a favorite weekend getaway for tourists and locals alike.
Residents in Tampines and Pasir Ris may enjoy the convenience of a one-stop shopping mall in a vibrant retail setting that emphasizes a healthy and active way of life.
National Servicemen frequently stop at the mall on their way to and from the Pulau Tekong training camp as a convenient and easy stopping point along the way.
One of Singapore's liveliest and busiest neighborhoods, Pasir Ris is home to the well-known shopping complex White Sands Mall. The mall attracts both locals and tourists due to its broad selection of stores, eateries, and entertainment venues.
The White Sands Plaza for shopping
White Sands Mall has a wide variety of stores and businesses that appeal to different types of customers. There is something for everyone here, from high-end fashion and luxury brands to affordable choices. At the White Sands Plaza, some of the well-liked stores are Cotton On, H&M, Uniqlo, and Sephora.
White Sands Mall's entertainment
White Sands Mall offers visitors a variety of entertainment choices in addition to dining and shopping. For kids, there is a playground, an arcade, and a cinema theater. Additionally, the mall regularly holds events and promotions like concerts, workshops, and holiday celebrations.
Mobility and Place
One of Singapore's most accessible neighborhoods, Pasir Ris, is where White Sands Mall is easily situated. The Pasir Ris MRT station is close by, making it simple to use public transit to get to the mall. The mall is conveniently accessible by bus thanks to the numerous bus stations nearby. There is plenty of parking on the property for those who would prefer to travel.
Overall, White Sands Mall is a fantastic choice for Singaporeans looking for a good time and enjoyable purchasing experience. It has something for everyone with its wide variety of stores, eateries, and entertainment choices. White Sands Mall is unquestionably worthwhile to explore, whether you're a local or a visitor to Singapore.
White Sands Mall Entertainment and Services
White Sands Mall caters to more than just shopping and dining needs. The mall also offers various entertainment and services for the whole family:
Golden Village: A state-of-the-art cinema showcasing the latest blockbuster films in a comfortable and modern setting.
Q&M Dental Surgery: A reputable dental clinic providing a wide range of dental services, from general check-ups to specialized treatments.
Customer Service Counter: Located on Level 2, the customer service counter offers assistance with mall inquiries, lost and found items, and gift vouchers.
White Sands Mall's restaurants offer many dining choices , so you can find something fast to eat or a leisurely meal. A variety of cuisines, including Chinese, Malay, Indian, and Western, are offered in the mall's food hall. The mall is home to a number of eateries and cafes that serve everything from fast cuisine to fine dining.
If you're looking for a delicious and unique dining experience, you need to check out White Sands Shopping Mall! This mall has a wide variety of restaurants, all of which offer something different and unique.
What are some of the good restaurants to try at White Sands Shopping Mall?
There are a variety of restaurants at White Sands Shopping Mall, including 57°c Mala Fragrant Pot, Cookhouse by Koufu, Edo Shokudo, Old Street Bak Kut Teh, Penang Culture and Sushi Express.
White Sands Mall Address & Telephone Number
Address: 1 Pasir Ris Central St 3, Singapore 518457
Telehone: +65 6585 0606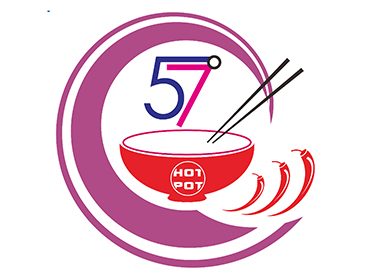 Permanently Closed 57°C Mala Xiang Gua Product Services HotPot Restaurant The Chinese Sichuan delicacy of flaming hot spices. Facebook Instagram STORE DETAILS White Sands #01-30/31