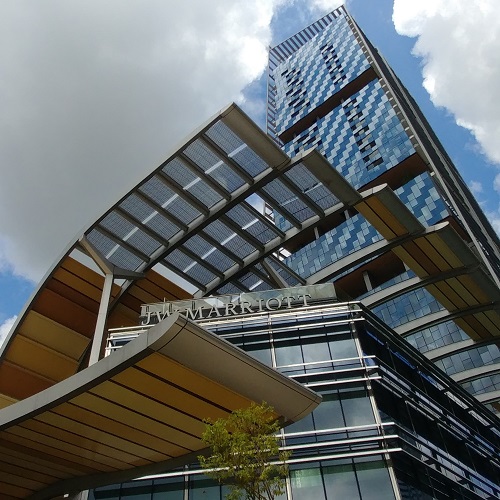 The former Beach Road military camp is located opposite Raffles Hotel, along Beach Road.
The Britannia Club (formerly known as the NAAFI – Navy, Army, and Air Force Institutes) was erected in 1952-53 to serve as an entertainment center for the 'Other Ranks' of the British Armed Forces. It is now known to many Singaporeans as the Former NCO Club. The new South Beach Tower now sits in pride along side to the former NCO Club.
From business to dining, South Beach provides unequaled luxury in the heart of Singapore's downtown sector near Marina Bay where you can enjoy Singapore's dynamic downtown district and all of its amenities.
South Beach Restaurants - JW Marriott
In the South Beach restaurants and bars of the JW Marriott Hotel Singapore, you can indulge in delectable dining experiences that cater to your every whim and fancy, from the signature international buffet at Beach Road Kitchen to the modern Japanese restaurant with Korean accents created by Chef Akira Back. At The NCO Club, you can enjoy some of the best eating and entertainment in the city, with the highlight being the contemporary Cantonese lifestyle-dining restaurant Madame Fan.
Address: 
38 Beach Rd, Singapore 189767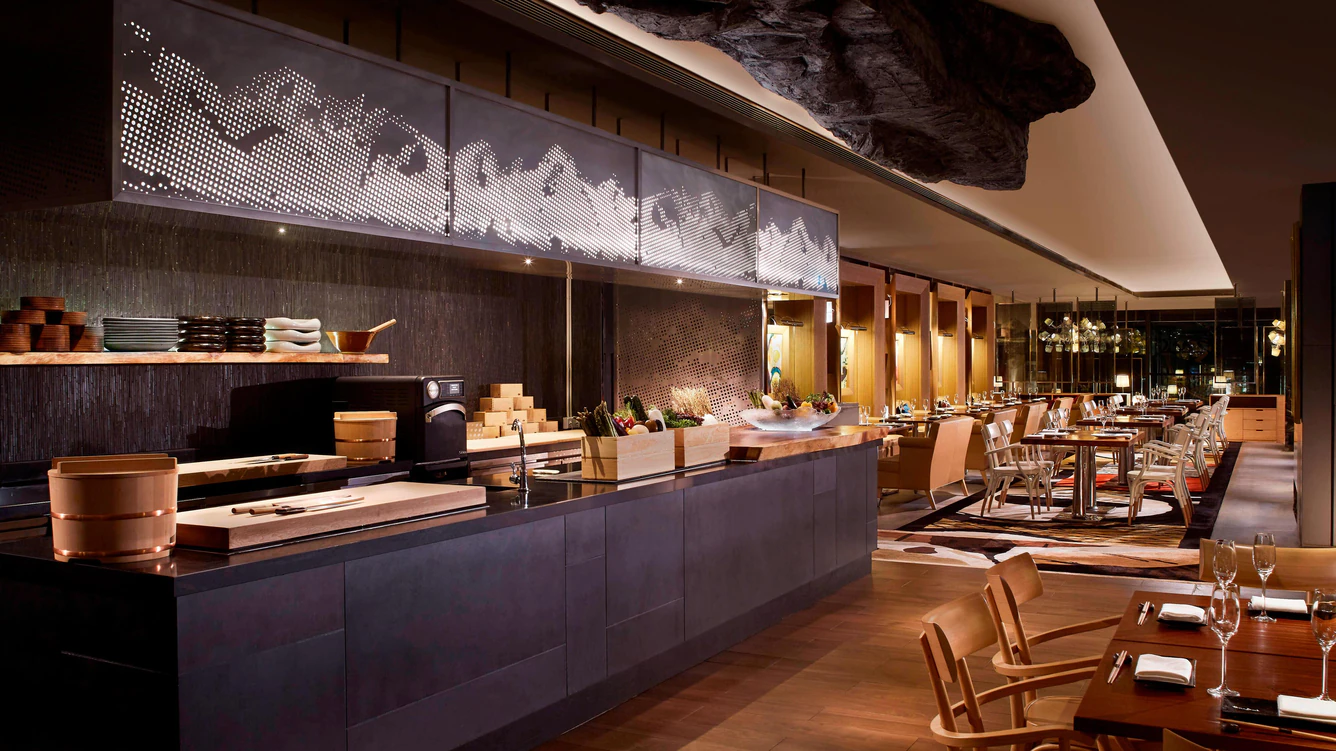 Akira Back Product Services Japanese Food Akira Back restaurant brings celebrity chef Akira Back's award-winning brand of modern Japanese cuisine with Korean accents to Singapore.