My Little Spanish Place, families and boxing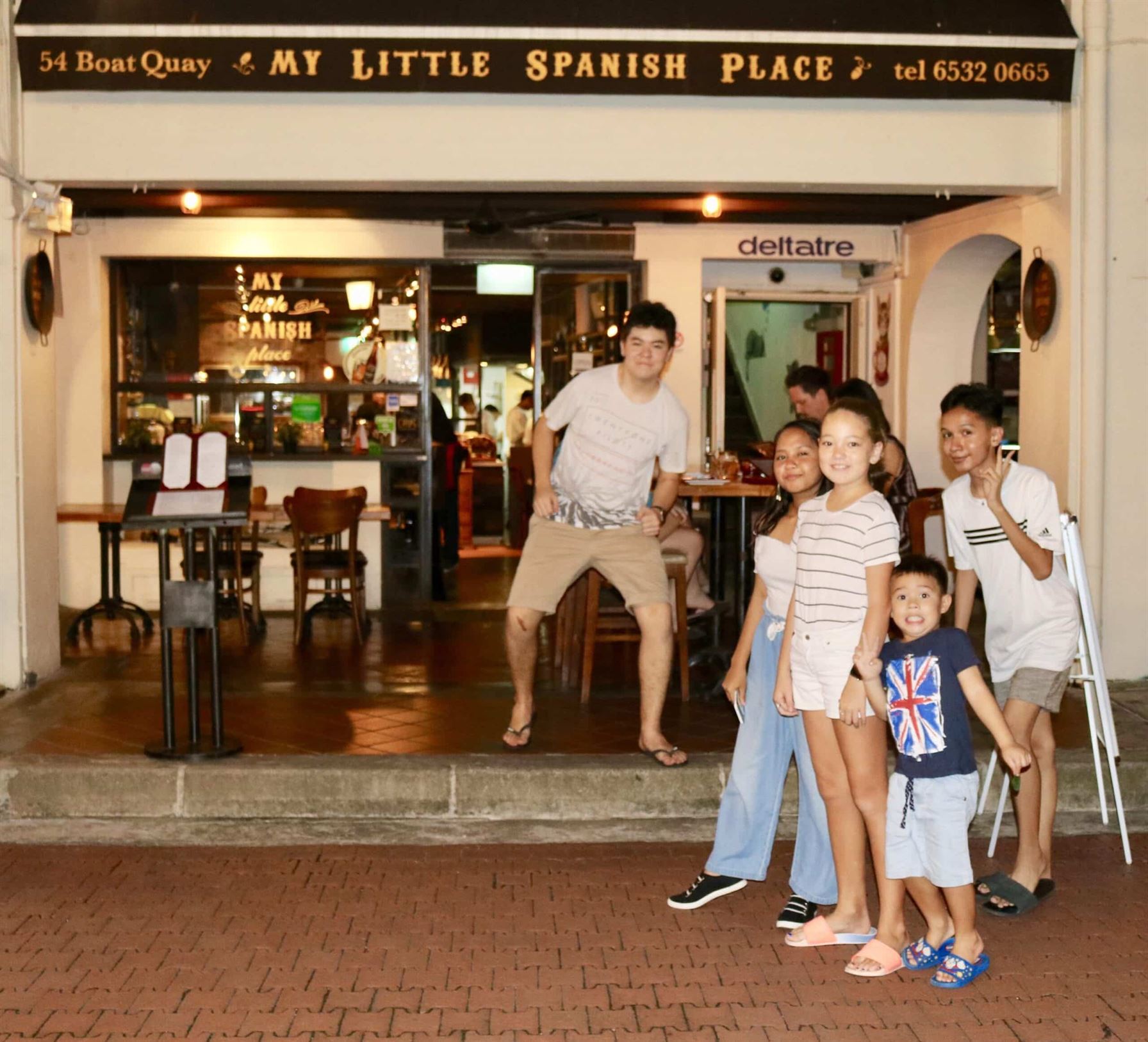 My Little Spanish Place, families and boxing
My Little Spanish Place, families and boxing is the title, and you may be wondering why? Well, it's as simple as, we did all these things today. Amy was off on a camp so we went to Decathlon to procure her needed attire, sleeping bags etc. Prior to that was lunch, and after that was dinner. The usual jam-packed day for us. And the usual Bennetton Advert family photos. We should so get sponsorship from them haha. Walking advert models. Here we go. How did all this begin…?
I would absolutely recommend you book though guys. They were turning people away this night we went. I kid you not.
54 Boat Quay – @ 6532 0665
My Little Spanish Place, families and boxing – book it to save you having to box for you seat perhaps???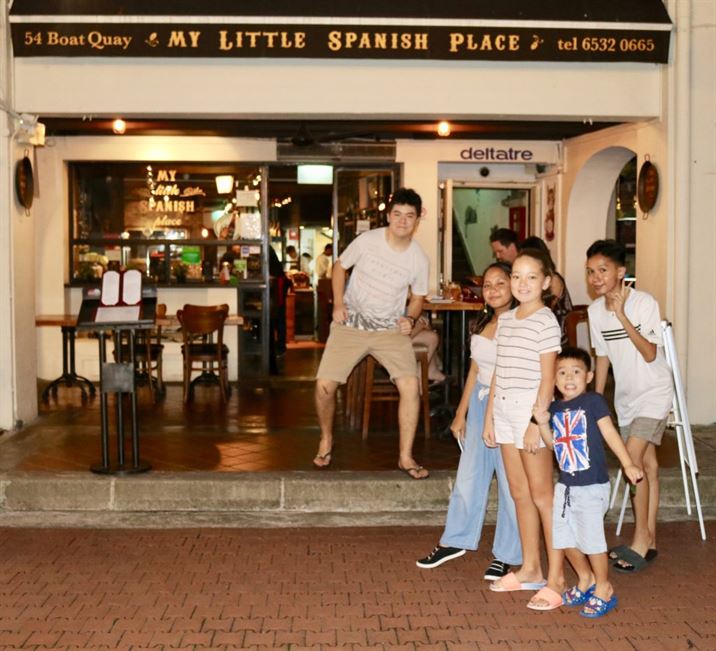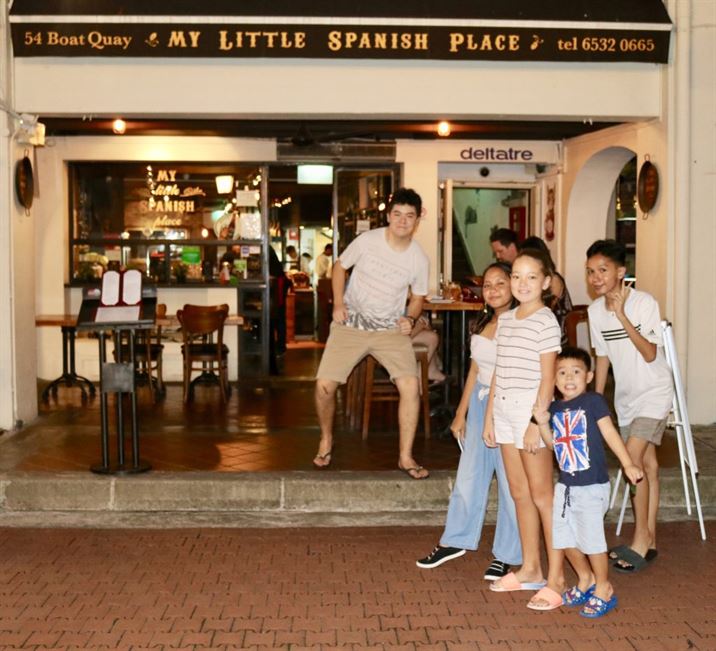 There we go what a lovely day today was. A funny title, but you get the meaning now right? My Little Spanish Place, families and boxing. So lovely to see out mate Chef Edward. Funny that Amy and I bumped into him only a short while ago in Siglap when he was catering for some friends at one of the wine bars. This time it was our turn to be catered for and it was damned good I can tell you. Amy is fully packed and ready for camping adventures leaving on Monday. Massive fun with the whole family today. And my little Jude cracks me up yet again with his boxing antics. Just too funny. So my friends if you want a lovely family day out, perhaps ignore the Decathlon shopping ha ha, but get down for some tapas as you will – ENJOY!!!
Is Life a Recipe YouTube Channel
(Visited 76 times, 1 visits today)