Experience Authentic French Cuisine at La Petite Boutique (LPB Market) in Singapore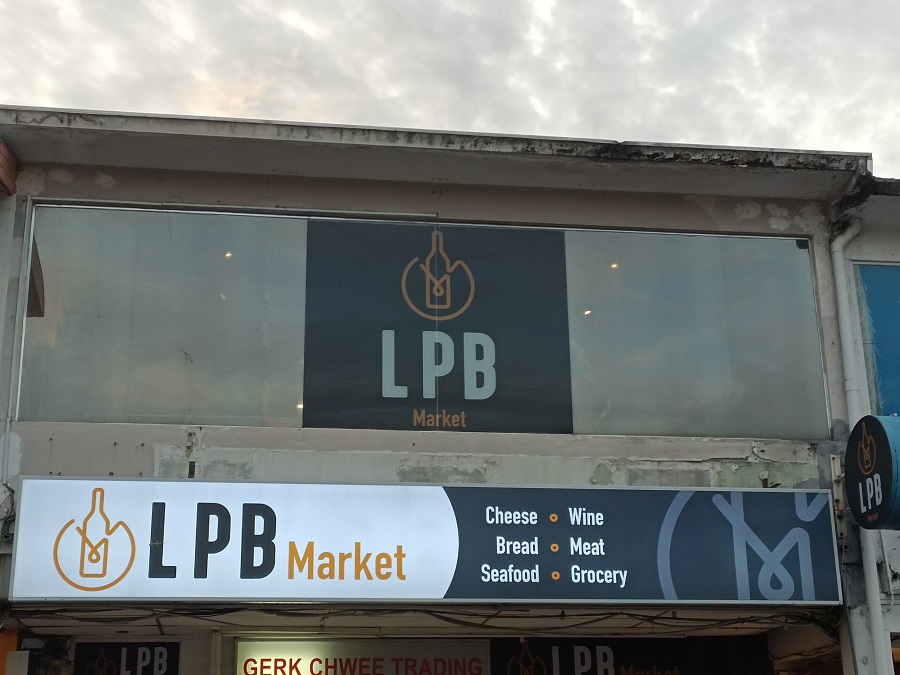 Located near the popular Chomp Chomp Food Centre, La Petite Boutique, also known as LPB Market, is a French deli offering exquisite cheeses, meats, wines, and other gourmet products. LPB Market brings the flavours of France right to the heart of Singapore.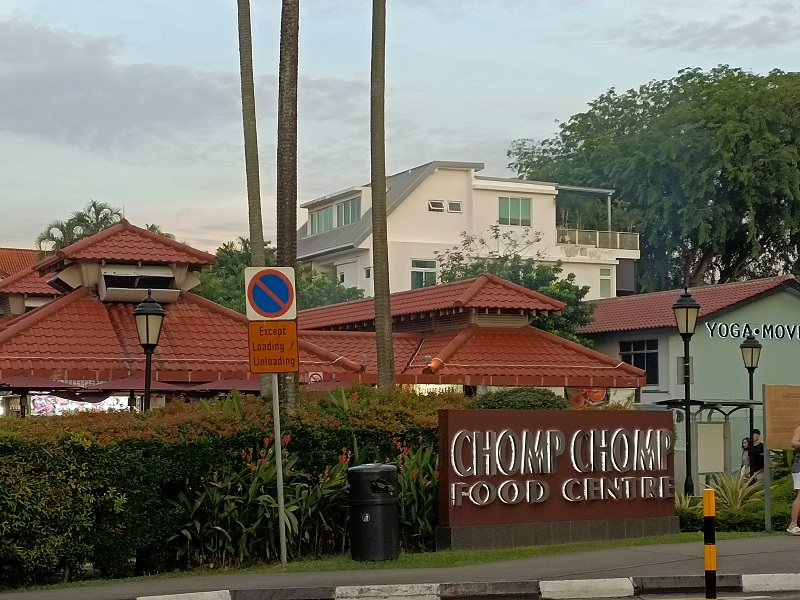 Indulge in LPB Market's Extensive Cheese Selection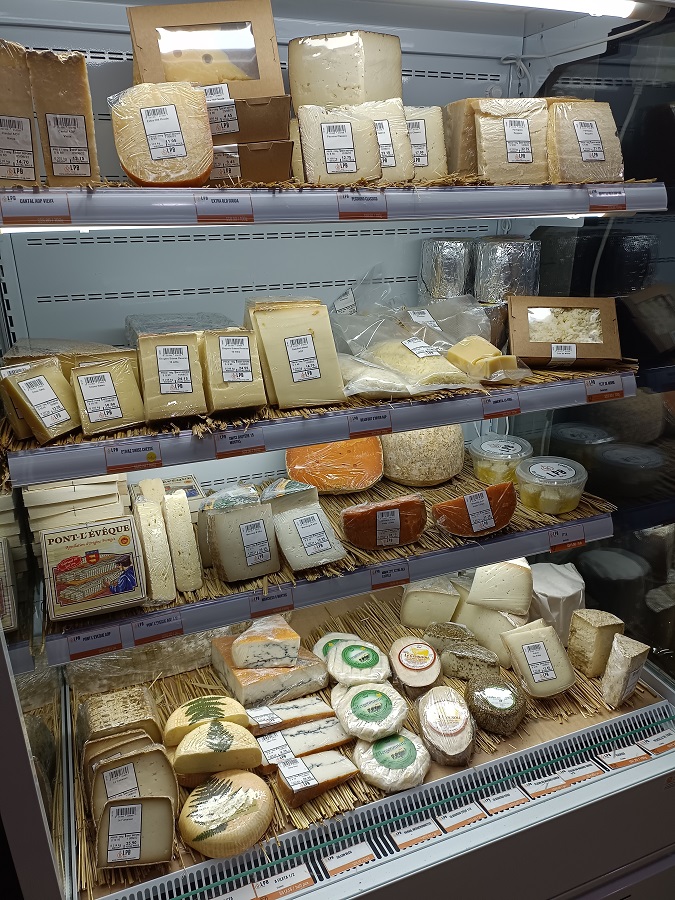 One highlight of LPB Market is their extensive cheese selection, including the following delicious options:
Cows Cheeses
| Cheese | Description |
| --- | --- |
| Tomme de Savoie | Creamy and mild |
| Gruyère Appenzeller | Nutty and firm |
| Tomme du Berry Red pesto | Herbaceous and tangy |
| Shropshire Blue | Crumbly and robust |
| Saint Nectaire | Milky and smooth |
| Fourme d'Ambert | Blue-veined and rich |
| Moelleux du Revard | Soft-ripened and buttery |
| Bleu de Gex | Sweet and sharp blue cheese |
| Cure Nantais | Semi-soft and mild |
| Brie de Meaux | Iconic soft-ripened brie |
| Vully Rouge | Creamy and earthy |
| Morbier | Ash line and mellow |
| Tomme du Berry Black truffle | Truffly and aromatic |
| Kaltbach | Aged and complex |
| Tomme des Croquant Walnut | Crunchy walnuts and smooth cheese |
| Tête de Moine | Nutty and fruity |
| Gorgonzola | Pungent blue cheese |
Goat Cheeses
| Cheese | Description |
| --- | --- |
| Bouyguette | Fresh and tangy |
| Chabi Blanc | Herbal and mild |
| Chabi Cendré | Ash-coated and earthy |
| Crottin affine fermier | Aged and crumbly |
| Fruit Paste Cherry Chocolate Chili by Miot & Quatrehomme | Sweet, spicy and fruity |
| Fruit Paste Figs & Walnut by Miot & Quatrehomme | Figgy and nutty |
| Meringue with Rose Petals | Floral and sweet |
| Parthenay Blanc | Moldy rind and creamy interior |
| Persille de Chevre | Herb-flecked and tangy |
| Sainte Maure de Touraine | Mild and smooth |
| Selles sur Cher | Firm and nutty |
| Truffle Honey | Rich and earthy |
| Valencay | Mild and creamy |
Sheeps Cheeses
| Cheese | Description |
| --- | --- |
| Kaikou | Sweet and creamy |
| Manchego 6 months | Sharp and crumbly |
| Mons Regalis | Semi-soft and mellow |
| Ossau Iraty AOP Agour | Nutty gruyere-style |
| Pecorino Classico | Salty and robust |
| Petit Agour Croute Brulee | Rustic bread crust |
| Roquefort Fermier Carles | Tangy blue sheep cheese |
Whether you're looking for something mild like Tomme de Savoie or a punchy blue like Gorgonzola, La Petite Boutique has an extensive cheese selection sure to delight any turophile. Their knowledgeable staff can recommend the perfect cheese for wine pairing or for creating a show-stopping cheese platter. LPB Market is a cheese-lover's paradise in Singapore.
Premium Quality Meats from LPB Market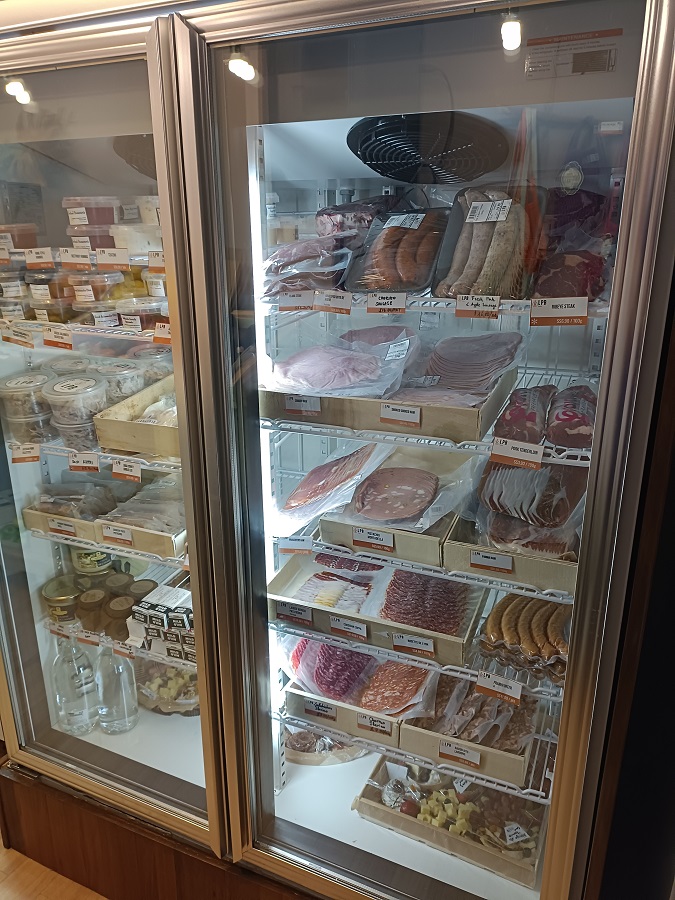 In addition to their impressive cheese offerings, LPB Market also sources premium quality meats from around the world. Carnivores will love cooking up these high-end proteins:
Beef
Chicken
Frozen French Yellow Chicken
Duck
Magret de Canard – Duck Breast
Lamb
Australian Lamb Cutlets
Lamb Kofta Meatballs
Pork
Corsican Coppa Classico
Corsican Lardu Pestu
Mild Pork Chipolatas Sausage
Mediterranean Parmesan and Rocket Sausages
From succulent steak cuts to duck breast and artisanal sausages, LPB Market brings high-end proteins direct from Europe's finest producers. Their meats are perfect for grilling, roasting, or using in recipes to create a gourmet feast. Discover new and exciting meat options beyond your everyday chicken or beef.
Curated Selection of Fine Wines and Spirits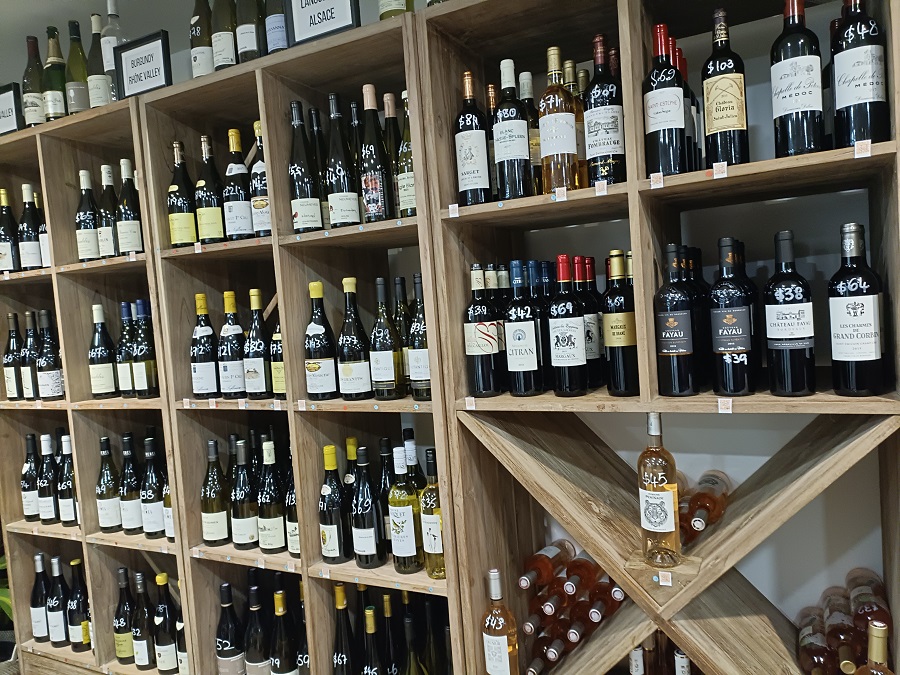 To perfectly pair with their cheeses and meats, La Petite Boutique offers a carefully curated wine and spirits collection. Browse their selection of fine French wines like:
Red Wines
Anne Sophie Pic & M. Chapoutier Cornas
Château Beau Séjour Bécot Saint-Émilion Grand Cru
Château Calon Ségur Saint-Estèphe
Château Fombrauge Saint-Emilion Grand Cru
Château Gloria Saint Julien
Château Léoville Poyferré Saint Julien
Château Lynch Bages Pauillac
Domaine Chanson Mâcon-Villages
Domaine de l'Ecu Muscadet Sèvre & Maine
Domaine des Ardoisières Bourgogne Pinot Noir
Domaine du Bel Air Bourgueil
Domaine Jonathan Didier Pouilly-Fuissé
Domaine Oudin Chablis 1er Cru
Domaine Trenel Fleurie
Olivier Leflaive Pommard 1er Cru
Stephane Ogier Côtes du Rhône
White Wines
Château de la Selves Graves
Domaine Bessin Chablis Grand Cru
Domaine Felettig Nuits-Saint-Georges
Domaine Joblot Givry 1er Cru
Domaine Trenel Bourgogne Chardonnay
Olivier Leflaive Puligny-Montrachet
Champagne & Sparkling Wines
Billecart-Salmon Brut Réserve
Château du Seuil Côtes de Provence Rosé
Drappier Champagne Rosé Brut Nature
Pascal Doquet Champagne 1er Cru
Fortified & Sweet Wines
Domaine Huet Vouvray
Château Yvonne Saumur
Spirits
Their experienced staff can recommend the perfect wine or spirit to complement LPB Market's cheeses and charcuterie. Discover new favorite French bottles to elevate your meals and cheeses.
Shop In-Store or Online for French Gourmet Products
Customers can browse and purchase La Petite Boutique's products online through their e-commerce store, or visit the physical shop near Chomp Chomp Food Centre.
The online store provides convenience for those who live further away or prefer delivery directly to their home. Peruse their online selection of artisanal cheeses, cured meats, pâtés, wines, and other French specialty items.
In-store, customers can interact with LPB's knowledgeable team to sample products and get personalized recommendations. Visit the deli to take in the sights, sounds, and aromas of an authentic French market.
Whether shopping online or in-person, LPB Market makes it easy to get your fix of imported French delicacies.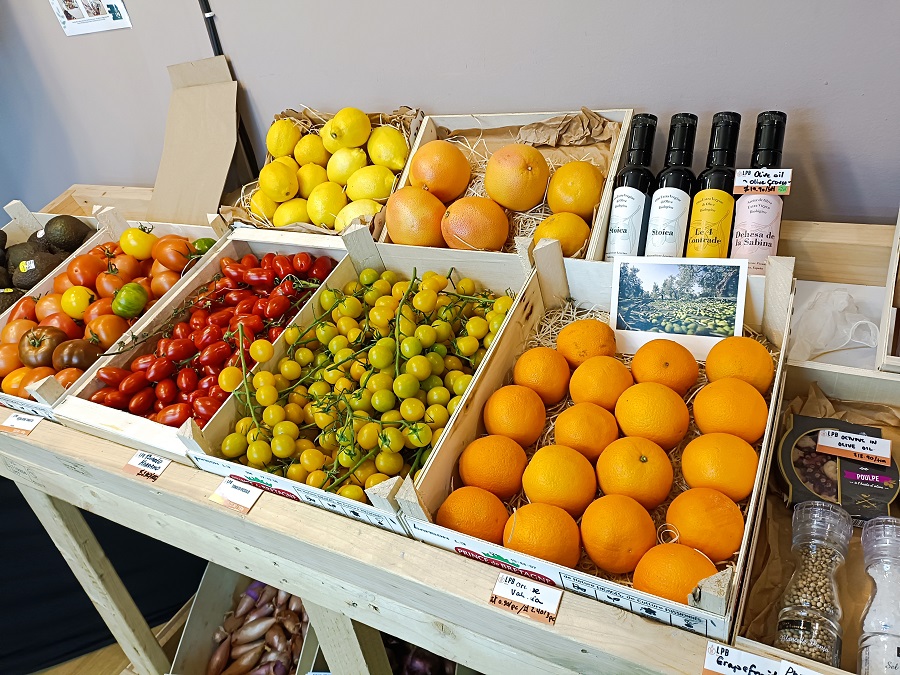 An Authentic French Culinary Experience in Singapore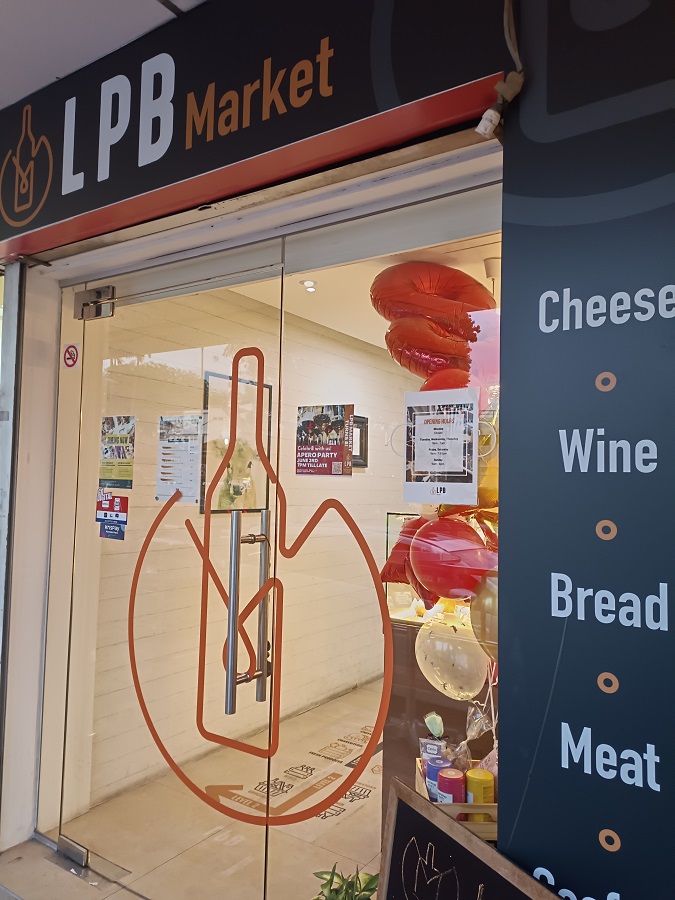 With its commitment to sourcing quality cheeses, meats, and wines direct from Europe, LPB Market provides an authentic French gourmet experience. Discover new flavours and products hand-selected for freshness and artisanal quality.
Try unique cheeses you won't find elsewhere in Singapore. Experience sublime food and wine pairings. Treat yourself to luxury ingredients from small producers in France.
La Petite Boutique is a foodie destination for anyone looking to explore high-end French cuisine. Novices can sample the classics while experts indulge in new discoveries. Travel to France through your tastebuds at this exceptional French deli and specialty grocer.
For Exquisite Cheeses, Meats, Wines and More – Shop at Singapore's Premier French Deli La Petite Boutique (LPB Market)