Savouring Italian Delights: La Bottega Enoteca in Singapore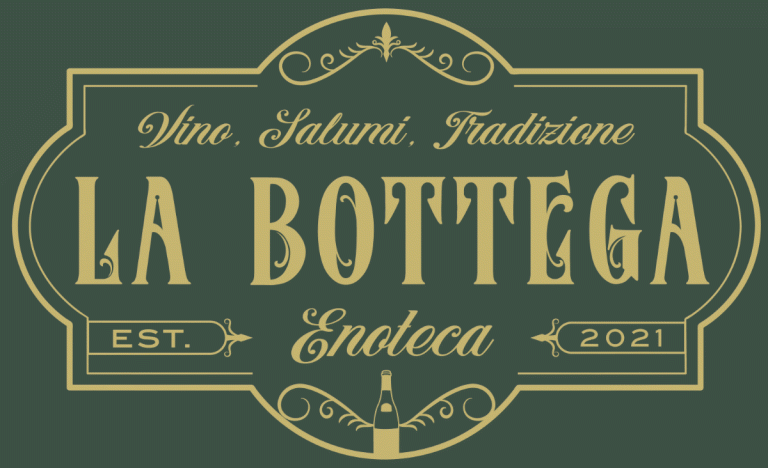 La Bottega Enoteca is an Italian wine bar, salumeria, and restaurant located in Singapore, specifically at 346 Joo Chiat Rd, Singapore 427596. This establishment is known for offering a taste of Italian tradition with a focus on fine wines and a variety of Italian culinary delights.
They offer a diverse menu that includes items like Neapolitan-inspired pizzas, salumi (Italian cold cuts), and other Italian dishes. La Bottega Enoteca has gained a reputation for its authentic thin-crust pizza and Italian flavors.
Picture this: You step into what looks like an ordinary shophouse on Joo Chiat Road in Singapore. From the outside, it's as inconspicuous as your aunt's cat-themed sweater collection. But the moment you cross that threshold, it's like you've stumbled upon a hidden treasure chest of Italian flavours…
La Bottega Enoteca is a delightful Italian wine bar, salumeria, and restaurant that's causing a buzz in Singapore, and for all the right reasons. In this blog, we'll spill the beans on what makes this place so special. From their delectable menu to the cozy ambiance, you won't want to miss a single sip or bite. So grab a glass of your favorite vino, and let's dive into the intoxicating world of La Bottega Enoteca!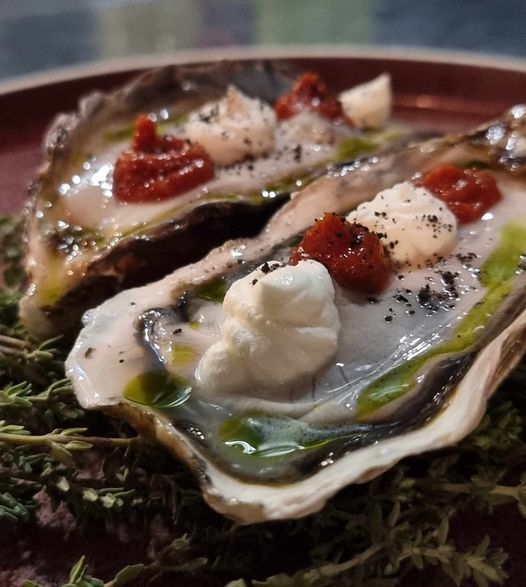 Spaghetto alle Sarde

Indulge in a taste of Sicilian tradition with our Spaghetto alle Sarde. This classic pasta dish unites the flavors of the sea and mountains, featuring cured sardines and wild mountain fennel, harmonized with pistachios, saffron, and pine nuts for a truly authentic Sicilian experience.

Pappardelle all' Anatra

Savor the richness of our homemade Pappardelle all' Anatra. Crafted with care, this dish boasts white goose ragú, utilizing every part of the duck to create a mouthwatering and unforgettable dining experience.

Fettuccine AL RAGÚ DI MARE

Experience the taste of the sea with our homemade Fettuccine AL RAGÚ DI MARE. Delight in the delicate balance of light basil pesto, fresh tomato sauce, and a medley of mixed seafood, all expertly combined to tantalize your taste buds.

Vitello Tonnato

Travel back in time with our Vitello Tonnato, a Surf & Turf delicacy hailing from Piedmont. This culinary gem combines veal and tuna in a recipe dating back to the XVIII century, with roots claimed by Lombardy, Veneto, and Emilia Romagna. Rediscover this forgotten family classic, lovingly brought back to its former glory.

Paccheri Salsiccia e Pistacchio

Explore the flavors of Campania with our Paccheri Salsiccia e Pistacchio. This dish showcases the beloved pairing of sausage and pistachio, generously sprinkled with pistachio and lemon crumble, all atop the typical pasta from Campania, Pacchero.

Tortelli Ai Porcini

Elegance meets simplicity in our Tortelli Ai Porcini. These homemade tortelli are filled with stracchino and served with a delectable butter and porcini sauce, capturing the pure umami essence of Porcini mushrooms.

Newpolitan® Pizza

Embark on a pizza journey with our Newpolitan® Pizza selection. Each pizza is crafted on our 72-hour slow-fermented dough made from carefully selected Italian flours, offering a range of classic and signature flavors.

Focaccia di Recco

Transport your taste buds to the Ligurian town of Recco with our Focaccia di Recco. Enjoy two layers of paper-thin, hand-stretched dough, with Stracchino cheese nestled in between, and finished with a drizzle of Ligurian olive oil and a sprinkle of sea salt—a delightful representation of simple Italian flavors.

Caciucco

Dive into the depths of flavor with our Caciucco, a traditional fish stew from Livorno, Tuscany. Our rendition features a medley of lobster, prawns, mussels, squid, clams, and monkfish, all simmered in a savory broth. Pair it with Fregola, a typical Sardinian pasta, to fully appreciate the delightful seafood infusion.

Ricotta and Berries

Indulge in a refreshing dessert with our Ricotta and Berries. Experience the velvety smoothness of freshly whipped ricotta, harmonized with a luscious berries coulis and a medley of fresh berries.

Gelato Al Parmagiano

Discover the intriguing blend of sweet and savory with our Gelato al Parmigiano. This unique treat is crafted with Parmigiano Reggiano aged for 24 months, offering a delightful balance of flavours that will tantalize your palate.
La Bottega Enoteca Address &Telephone Number
Address: 346 Joo Chiat Rd, Singapore 427596
Telephone: +65 9071 8400
Website: labottega.sg
Follow Us on Social Media for More Updates