A Quick Update on the new Cosford Container Project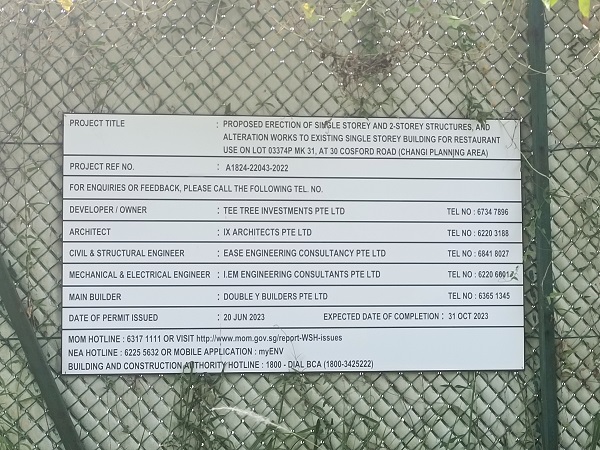 Cosford Container Park is an upcoming development located at 30 Cosford Road in Singapore. This project is being undertaken by Tee Tree Investments and covers over 38,000 square feet of space, providing enough room for 13 container units.
It is set to be one of Singapore's largest outdoor Food and Beverage (F&B) Container Parks, offering a unique and vibrant space where food, lifestyle, arts, and entertainment converge. The park boasts unparalleled landing strip views of Changi Airport and is expected to open in the third quarter of 2023. It aims to offer gourmet food options along with live music, creating a dynamic and exciting environment for visitors.
Cosford Container Park Status
As you can see from the above it's due to be completed by 31st October but as you can see from the images below its not even close, my best guess is by December at the earliest!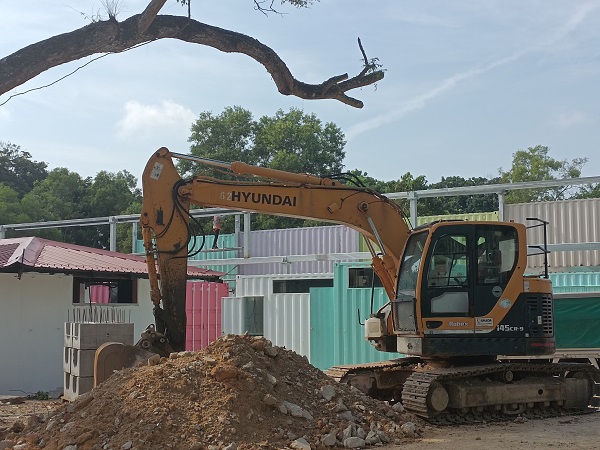 That being said I am so looking forward to this space being opened us because we certainly miss the old 555 Thai Villa so looking at the current line up of who is coming to our hood I am more than impressed with who is coming real soon! So with what's coming at Parc Komo, Le Cafe Bubble Tea and our friends at Robo Chef we wont have to leave Upper Changi to dine out for a while!
F&B Announcements so far….
YOUNGS Bar & Restaurant
*Cue Stevie Wonder – Signed, sealed, delivered!
We are happy to confirm our second F&B offering at Cosford Container Park – a new spin-off concept by YOUNGS Bar & Restaurant which will be focusing on an exciting "Breakfast Club" concept.
Hello Butter Chicken
We are excited to welcome our first F&B resident to Cosford Container Park.
Introducing Hello Butter Chicken, a brand-new concept by the acclaimed Chef Manjunath Mural – the first Indian Executive Chef to score a Michelin Star for an Indian restaurant in Southeast Asia.
"My dream is to share my style in presenting Indian cuisine in a way relevant to diners across the world. With Hello Butter Chicken at Cosford Container Park, we look forward to providing guests with an accessible, gourmet Indian dining experience" – Chef Manjunath Mural.
Cosford Container Park Address & Telephone
30 Cosford Rd, Singapore 499550
+65 6734 7896
Website: https://teetreeinvestments.com