Left-Over Pizza Eggs Brekkie
A little creativity again today for Jude Jude's brekkie. 100% #BillWallaceFriendly and 100% #NotKnibbsyKiddleWagyuFriendly. We had some leftover pepperoni pizza from lunch yesterday and I thought I'd use that and make some yummy leftovers brekkie. And this is where this came from and it was super delicious, believe me. Like better than the day before when it was fresh from the pizza shop.
I love this dish. I love it…
Left-Over Pizza Eggs Brekkie
Cut a slice of leftover pizza into small pieces;
Drizzle some Olive oil & add a little knob of butter in a fry-pan and get it on the heat;
Fry off the pizza pieces until they start to crisp up;
Season with sea salt & cracked black pepper;
I also added in a Tsp of Black Truffle Tartufata and fried it off a little more;
Crack in one egg and mix it through and fry off until all cooked;
Serve up in a cup and saucer for fun.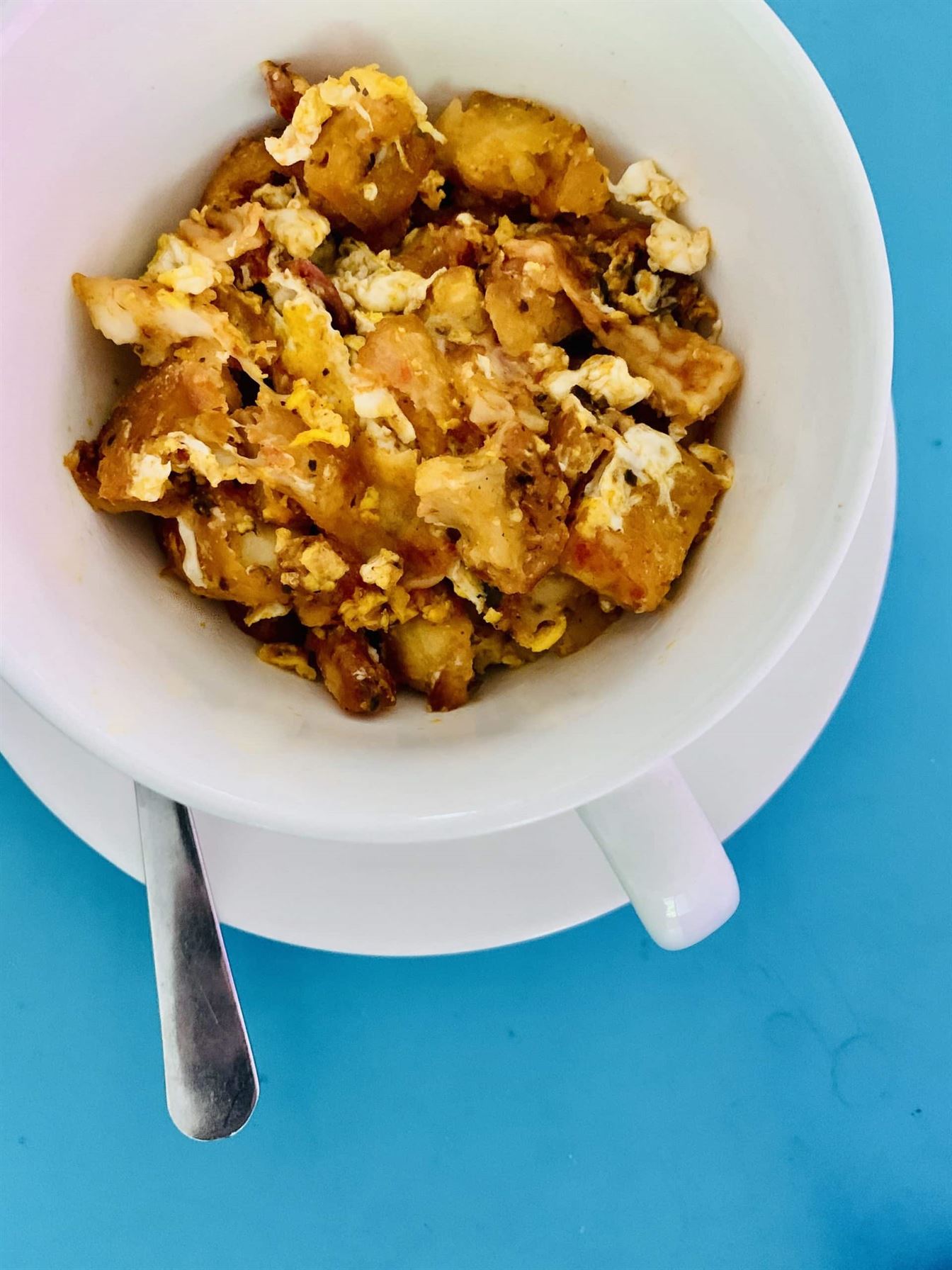 And that was that, a brekkie that got consumed in a super-fast time by Jude Jude. It is just so bloody easy too. It's using leftovers so reducing food waste, so a very proud #BillWallaceFriendly dish to boot. Left-Over Pizza Eggs Brekkie is awesome. Try it on your kids and let me know if they liked it – ENJOY!!!
(Visited 42 times, 1 visits today)