If ChillaxBBQ did pizzas: was a rhetorical question that became a reality at one of our events. We bought a pizza oven to push ourselves once more…
So, I am always looking to push the ChillaxBBQ envelope to the next extreme. Recently we have been given the chance to take that up a notch with our first kid's birthday BBQ. Our customer is 4 years old and likes jellyfish. Holy cow what to do? With the client's Mum, Claire, I agreed to try to do a seaside food diorama.
A diorama that you can eat pretty much everything of. But also to keep the wee ones entertained how about we do a 'make your own starfish pizza'? Claire, the Mum, loved this idea. So for kicks, I started the: If ChillaxBBQ did pizzas. Hold on, we do now…
Being the ultimate professionals that ChillaxBBQ are, we agreed that we needed a few beers on Labor Day. Sorry scratch that, we agreed that we needed to test our new piece of ChillaxBBQ kit. Our new baby. A fully portable, wood chip-fired pizza oven. How will this go? Hmmm, read on. I think you are going to like it. Here comes If ChillaxBBQ did pizzas. Hold on, we do now…
Firstly do excuse there only being Big Bird in the shots, along with his gorgeous squeeze. But The Beard was on photography duty today. I did knock out a couple of pizzas though. Holy moly I love our new toy. This is yet another game-changer for ChillaxBBQ. Let's have a look at how our pizzas turned out.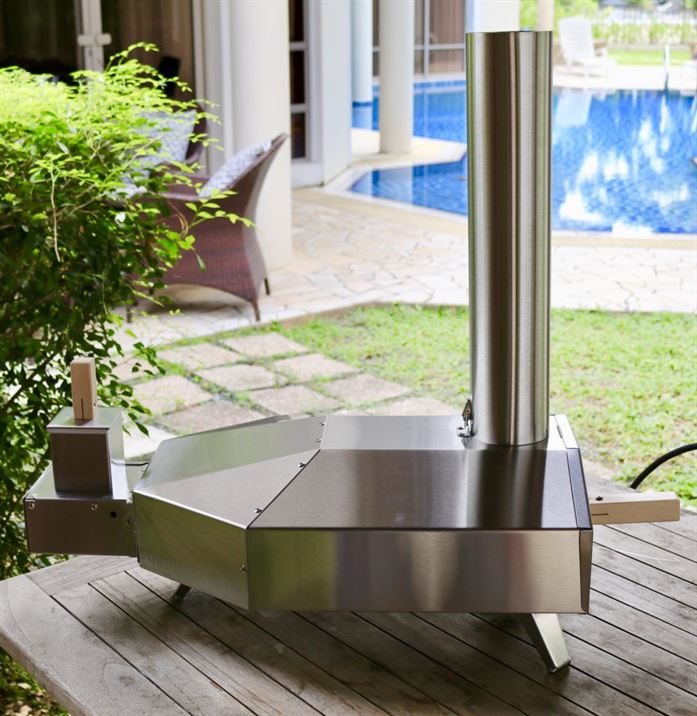 So there you have it folks some insights into If ChillaxBBQ did pizzas. Hold on, we do now… We did it. We baptized our new toy, and boy did she perform well. Pocket Rocket is the name I have given her, ahead of Big Bird agreeing. Can always change the blog. But I feel that is very fitting for something so small to pack such a punch. 2-minute pizzas.
WOW. And 2-minute pizzas that taste as good, if not better than any I have had before. Stunning. Do you know what you need to do if you want some (We give you carte blanche to choose toppings), just give us a call. You are guaranteed to – ENJOY!!!
Is Life a Recipe YouTube Channel