German Beer Bar and Restaurant - Brotzeit Katong​
I really fancied Western food today for lunch. A decision was made, and an agreement was received from all the family. Off we trot today on the bus to have a German feast, a feast consumed at Brotzeit, Katong@ 126 East Coast Road, on the corner opposite I12. This place has a number of outlets across the island, and I have been to a few – Suntec, VivoCity etc. but this was a first for Katong. I informed the Kennett-clan to get their eating heads on as this was going to get LARGE!!! So happened this Brotzeit, Katong Review 2022.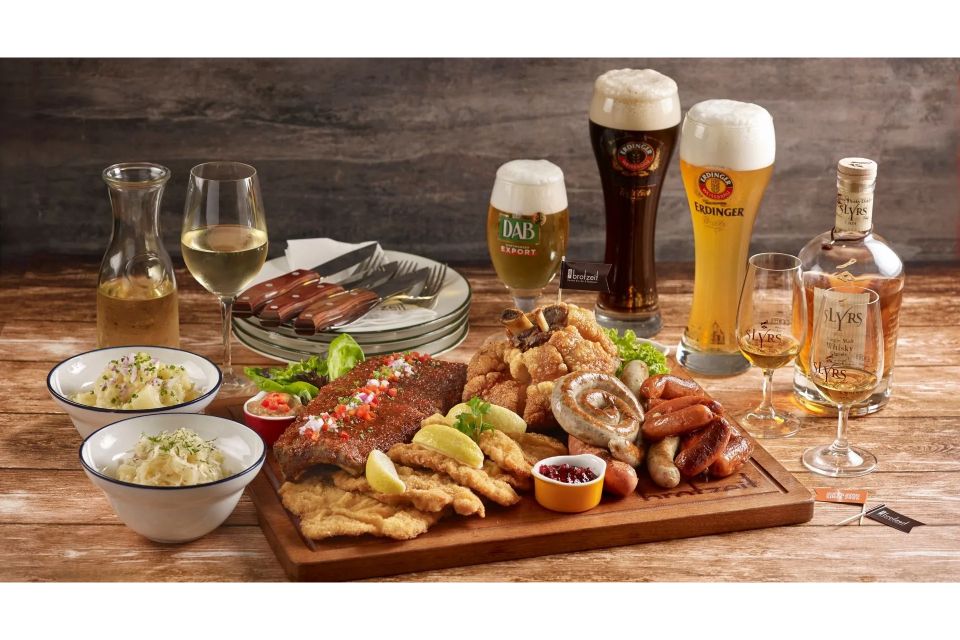 Photo; courtesy of Brotzeit website
What did we eat at Brotzeit Katong?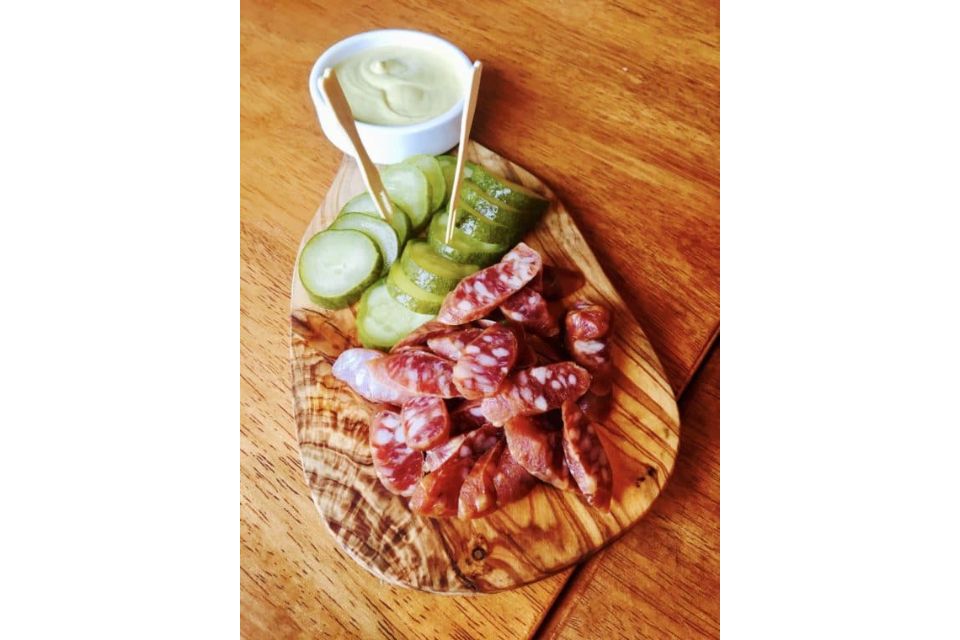 Here we go; what did we eat today at Brotzeit, Katong?
Smoked Cured Sausages with Pickles & Mustard.
These were like little pork jerky bites. Dry-cured bite-sized pieces of smoky sausage. Cut through the smokiness with a little pickle acidity and then top it off with some delicious mustard too. Beer food on steroids this one is so nice with a pint of Pilsen. Oh yes!
@ $8 is super value
Meeresfruchtesalat 0r Seafood Salad.
This is a mixed salad with smoked salmon, seared tuna, prawns, semi-dried tomatoes, olives, grilled zucchini, orange wedges, and sour cream tossed with the Brotzeit house dressing. Not being a seafood lover, as you know, I did not try this but I have it on good authority from both Mary and Amy that this was a cracking salad, potentially the best they have had ever! Now, that is truly saying something!!!
@ $20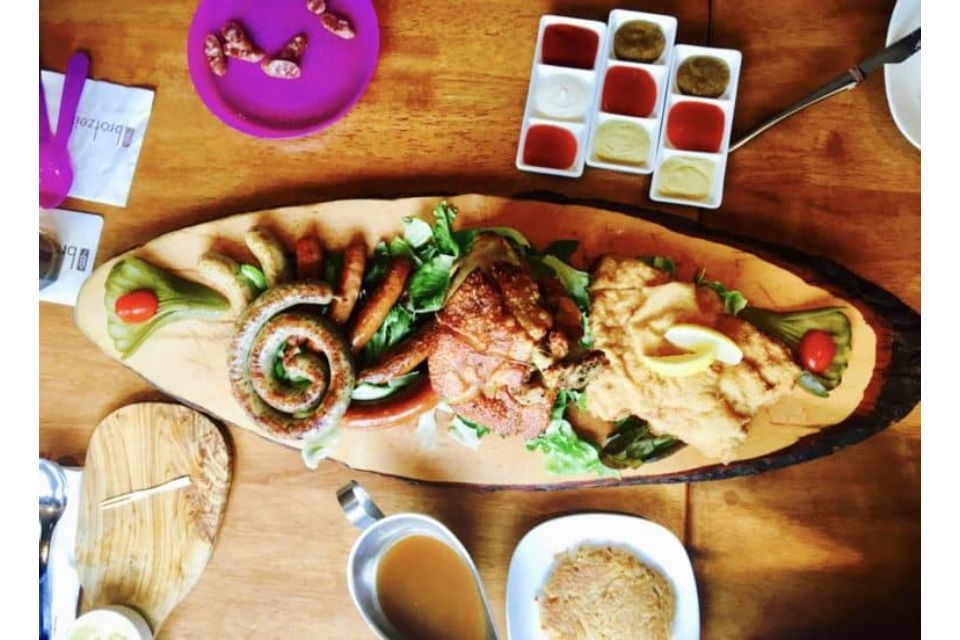 Meat Platter.
Then there is THE PLATTER. Check this bad boy out. A huge lump of a tree full of food. Left to right: the best of Brotzeit sausages, pork knuckle with gravy, pork schnitzels, and two side dishes for which we had potato roti and fries… Wow, this was a beast of meaty goodness, it was fantastic. A variety of dips accompany this dish as well as you can see below. Yummo!!!
@ $118
These breaded and Deep-Fried Mushrooms are killer. They come served with this awesome tartar sauce. Must have!
@ $12
Photos courtesy of Brotzeit website 
Brotzeit Summer Specials 2022
Photos courtesy of Brotzeit website 
Let's hear from Brotzeit themselves...
Our conclusions of Brotzeit Katong
We really relax here. Food is great, staff so so friendly and attentive, great atmosphere, never a bad meal, reasonably priced, and you just feel comfortable you know. That's the overriding thing I have just realized. You really do feel comfortable – just sitting, chatting, playing, eating, and drinking – nice!
So there is our little soiree into Brotzeit @ Katong. We really like this place. It's close to home. It's very family-oriented. The staff is super friendly and attentive. You never get a bad meal, they are so consistent. The variety is exceptional. The kids are entertained. The price is right. What more could you want on a Saturday afternoon? Get there and – ENJOY!!!
If you can't get a table at Brotzeit Katong, you could also try some of their neighbours. Here's some other reviews for your consideration - Katong Food
Time for some ISLIFEARECIPE-dia about Brotzeit Katong
Address & Telephone Number
You'll them on the junction opposite i12;
126 E Coast Rd, Singapore 428811
Phone: +65 6348 7050
Brotzeit German Bier Bar & Restaurant (Raffles City)
Brotzeit German Bier Bar & Restaurant (VivoCity)
Brotzeit German Bier Bar & Restaurant (Westgate)
Connect with Us on Social Media