Kurobuta Bacon Recipes 2022 – Cooking with Bacon King
Best recipes for the best bacon
I stumbled across these guys one day on Social Media, and any time I see cured and Kurobuta together in a sentence is going to grab my attention. Yes, these guys are using chestnut-fed pigs, and Kurobuta pork, then smoking it over their own secret blend of wood. Holy Cow…, sorry Holy Pig!!! You can even choose the thickness of the bacon rashers you order, I went for 7mm, so quite thick buggers. And then I had some fun creating three Amazing Kurobuta Bacon Recipes 2022 – Cooking with Bacon King.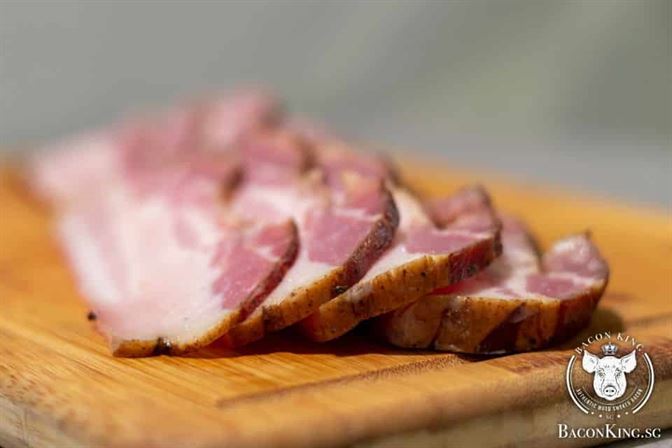 Seriously have a look at that beautiful thick-cut bacon, some of the bets smoked Kurobuta pork you have ever tasted. It looks and smells off the charts, believe me. It really is the King of Bacons from BaconKing.
They are also very unique and smoke to order. Yes you literally put in your order and they will then aggregate and smoke for the orders. Zero waste here folks, and again I love that. Just don't expect to order one day and have it delivered the next though. Its art is this!!!
What did I order in my first batch;
7mm thick Kurobuta smoked bacon
Chestnut fed wood-smoked ham
Chicken liver pate
Smoked bacon bits 
Spicy bacon jam
I am so excited to get cooking with this gear and create Amazing Kurobuta Bacon Recipes 2022…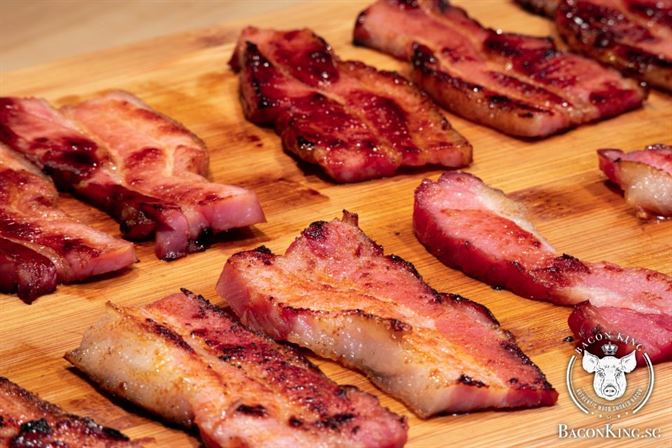 Kurobuta Bacon Recipes 2022 - Cooking with BaconKing
Amazing Kurobuta Bacon Recipes No.1 cooking with BaconKing
Japanese Seared Scallops 'w' Pan-Fried Smoked Bacon Bits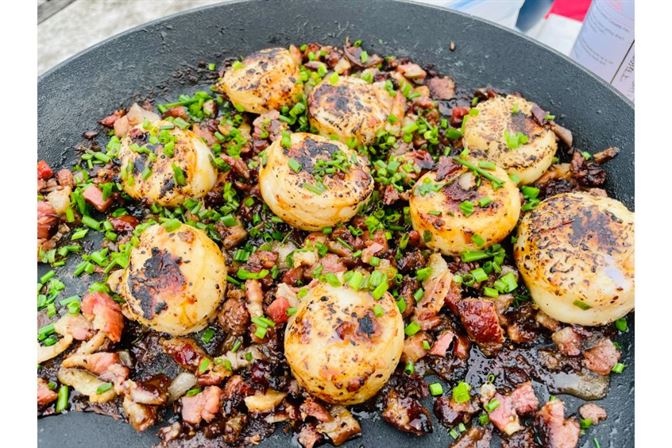 I made this one up for some mates after a days fishing on one of their yachts. What a splendid day, followed by some quayside cooking by yours truly in my amazing ScanPans using the BaconKing smoked bacon bits.
Their bacon bits render out a tremendous amount of smoky bacon flavoured fat, so you really don't have to add additional cooking oil, and that bacon fat will carry all the smoky aromas into your dish!
It's so simple. I trimmed all the 'skirt' off the Japanese Scallops, just to leave the beautiful white fleshy part. I gave them a little rinse in fresh water and then heated a pan with a little oil and seared them on both sides for about 2-3 minutes (Japanese Scallops are big buggers). To test the doneness use a thin sharp knife and stick it into the thickest scallop and then touch that on your top lip. If you feel any cold you know you need more time, if the knife is warm all along, you are done!!! Set them aside to rest a little.
Then throw in your packet of BaconKing smoked bacon bits and fry them off until crispy.
Finally using a Chef's Torch, flame the Japanese Scallops to give a little charring on both sides and back in the pan with the Japanese scallops as you'll see in the picture. Sprinkle over some finely chopped chives and drizzle with some Ponzu to balance the smokiness with a little citrus edge. 
Simple, but simply stunning!!!
Kurobuta Bacon Recipe No.2 cooking with BaconKing
Kurobuta Smoked Bacon on Crostinis 'w' Maple Syrup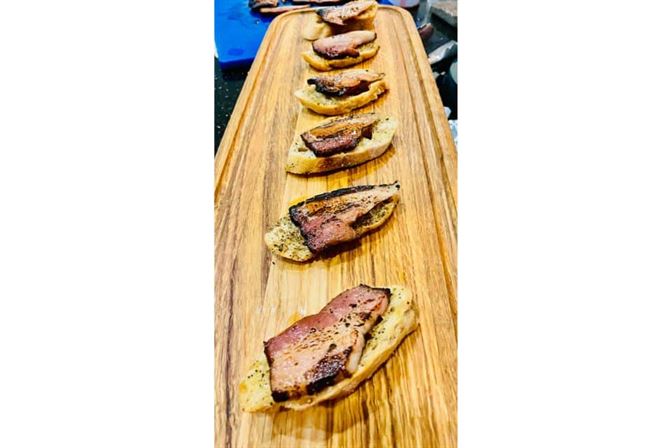 Again this one is so very very simple, but wow does it pack a flavour and texture punch. We eat in this order; sight / smell / taste. And this has it all. I think they look great, the smoky bacon aromas are stall and the flavour combination is just wonderful.
Get the bacon in a pan and fry it off to a lovely charred colour, as you see in the picture.
Whilst that is going slice thinly a sourdough baguette. On both sides drizzle with some oil, and give a good sprinkle of sea salt & cracked black pepper and pop in a tray in the oven and bake until crispy (not burnt). This is your crostini.
Lay the crostini down, and place a piece of that beautiful BaconKing smoked Kurobuta pork rashers on top and then drizzle that with some good quality Maple Syrup.
KABOOM!!!
Kurobuta Bacon Recipe No. 3 cooking with BaconKing
Smoked Kurobuta Bacon Scrambled Eggs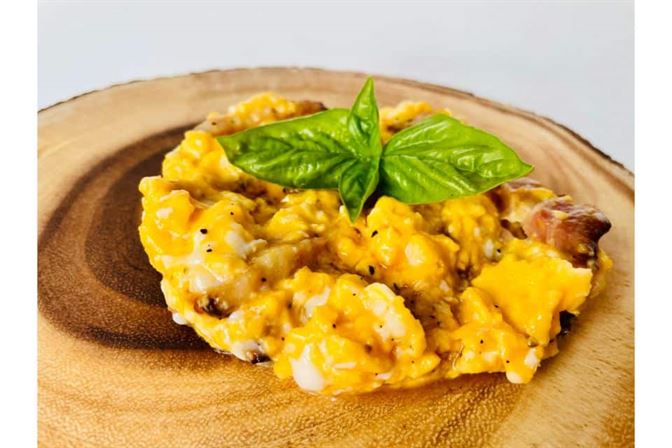 Heat up your fry pan, I used my ScanPan Singapore, and fry off some BaconKing smoked bacon bits until nicely charred.
Whilst you're doing that crack 3 eggs into a saucepan and add a good knob of salted butter and get that on the heat. You're cooking these using the on and off the heat method. On the heat and stir, off the heat and stir, on the heat and stir, off the heat and stir.
When they are just starting to form and clump together but still look a little wet and glistening (like the picture) off the heat, season with sea salt & cracked black Kampot pepper, and stir in the charred bacon bits.
Plate that bad boy up. These will be some of the best breakfast eggs you have ever had. Yummo!!!
Time for some ISLIFEARECIPE-dia:
Kurobuta, meaning black pig is the name for this heritage hog breed that hails from Japan, where pure-bred Berkshire pigs are bred with a regime optimized for marbling & intense, juicy flavours. I am literally salivating right now!!!!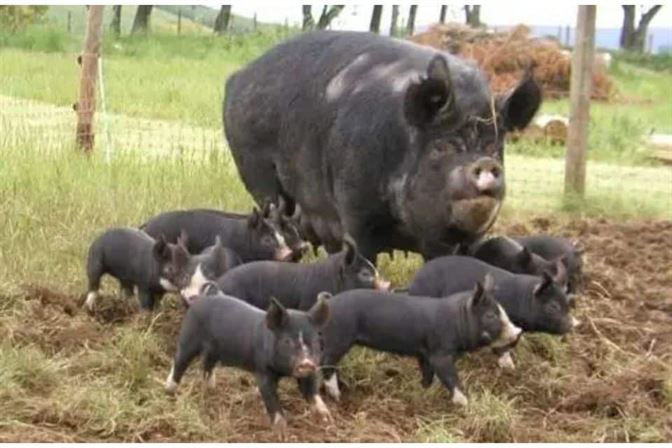 Where to buy Kurobuta Pork in Singapore?
Now you can buy your Kurobuta Pork from BaconKing right here in Singapore!
How do I order from BaconKing so I can get creating Amazing Kurobuta Bacon Recipes 2022, I can hear you asking...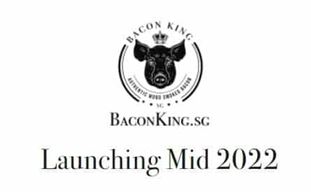 The website https://baconking.sg/ is not live just yet so for pictures of the product or order online so you need to go to the likes of Facebook and Instagram. The website is coming though in mid-2022. Watch this space
facebook.com/bacon.sg
instagram.com/baconking.sg
Or revert to the old ways of speech and give them a call. They are super helpful and very responsive; +65 9226 3655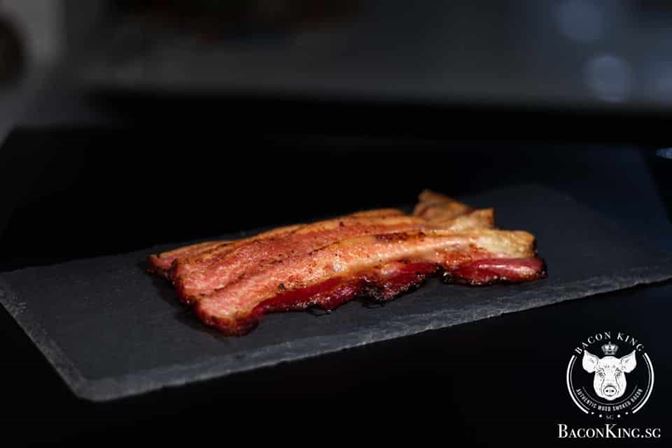 If that whetted your appetite here are some more recipes from the ISLIFEARECIPE crew using bacon. These were not originally conceived using BaconKing, but will certainly be next time we cook these up
Connect with Us on Social Media