Brekkie in a Cup
Like in Scooby-Doo, those pesky kids were about this morning. They were hungry and they wanted Daddy to cook. 100% #BillWallaceFriendly as this was 'leftover' cobbling together and using a different serving technique to make it all restaurant-like. Something a little quirky in fact. And that is how Strawberry Blonde got her Brekkie in a Cup today.
I have these lovely little pans that I bought from TOTT one year, sorry SCANPAN I still love you more. They are the perfect size for single person cooking, and with metal handles, they can also go in the oven. I love em. Beautiful little things that I am certain will last a lifetime. Now I am going to show a few photos here to explain what I did for this dish. Let me know if you like more photos like this or a more written explanation…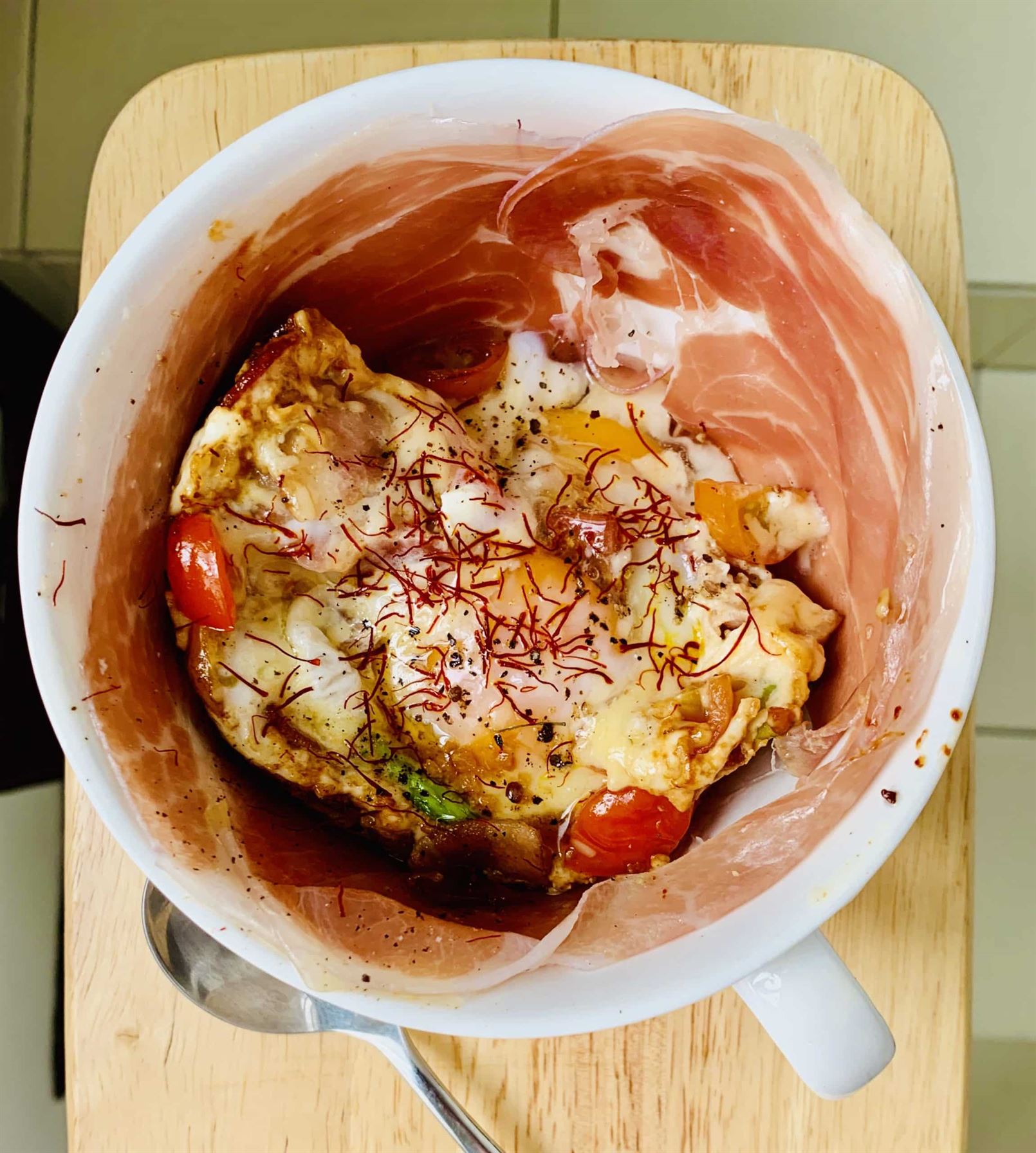 For one hungry Strawberry Blonde you will need;
Remember how we eat;
1st = eyes
2nd = nose
3rd = mouth
This simple little dish has all three senses covered to perfection.
Brekkie in a Cup
And there it was, a new dish perfecting the mantra of #BillWallaceFriendly. All made from what was in the fridge whilst using a little imagination to make it delightfully quirky to look at, aromas and fragrances to die for and absolutely punchy in the taste & texture department. I suppose this could be done in takeaway cups for walk-in and takeout. Now there's an idea for the restaurant Wifey… Takeaway Brekkie in a Cup. Copyright @ChillaxBBQ haha… – ENJOY!!!