Tsuta Japanese Soba Noodles
I tell you what Jewel is becoming a bit of food and shopping Mecca for us. It's much closer than the other large shopping areas, it's cooler, it's newer, it has massive variety, and places for the kids to go crazy and play. Yeah, we are sort of sold on it. This day I had to go back to get my EarPods fixed (for the SECOND time Apple). But an excuse to go back for lunch with Wifey and get that fixed. We thought we'd try something new and wow I am so glad we did. This is one of those OMG foodie moments and is now a MUST try again without Apple's terrible customer queuing system getting in the way – this is Tsuta Japanese Soba Noodles @ Jewel.
You may not have heard of Tsuta Japanese Soba Noodles @ Jewel. The Chef-Owner now has three I believe in Singapore, and of course in his home country of Japan. I think Wifey and Jude tried here once and Jude started a big argument with Mum after his first slurp, in that she order a bowl for sharing. "THAT'S NOT GOOD ENOUGH MUM! I NEED MY OWN BOWL!!!" said Jude.
You know I like reading what restaurants write about themselves? It's not arrogance in my mind, it's their food culture, approach, style, thinking, beliefs, drive, and desire and I love it. Have a look at this that I grabbed from around the restaurant. We will abso-lutely be back here again very soon. We did not scratch the surface of the menu. Believe me, we're going DEEP next time.

Click here to read about TSUTA RAMEN in our Jewel Mall dining blog

Menu Philosophy
A great deal of effort goes into engineering a bowl of Tsuta ramen. A combination of Chef Yuki Onishi's unique Dashi (soup broth), oils and sauces come together to create a delicate, multi-layered umami flavour burst.
I LIKE THAT A LOT!!!
Chef Yuki Onishi never believes in shortcuts. With meticulous culinary techniques and premium sourced ingredients, he creates savoury, inventive flavours that need no MSG or artificial flavouring. The taste and texture of each dish are constantly fine-tuned and revised by the Chef himself. There is no perfect bowl of ramen. Only a delicacy that's constantly more delicious than before.
That's like poetry.
Now I wonder why he is the first Soba Restaurant to have Michelin * 2016, 2017, 2018, 2019. Hmmmm! Chef Yuki felt he wanted more worldly exposure so left Japan and went into fashion. Whilst travelling he realised a shocking contrast in food culture. He decided to create his own original ramen dishes using only natural ingredients. In 2012 he opened a 9-seater (NINE) restaurant in Sugamo, Tokyo; called "Japanese Soba Noodles Tsuta". The name comes from his family crest and means "Ivy" in Japanese. I like this Chef more and more. Tsuta Japanese Soba Noodles @ Jewel – here it comes.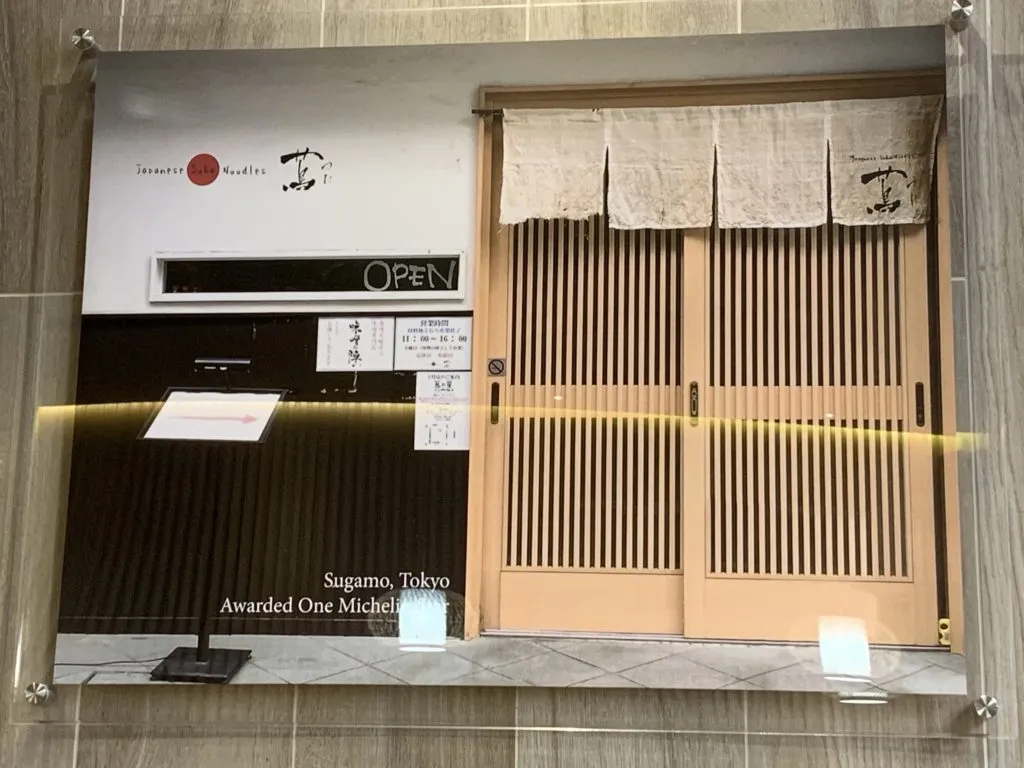 Here is that 1st restaurant. That was awarded a Michelin *. Quite incredible.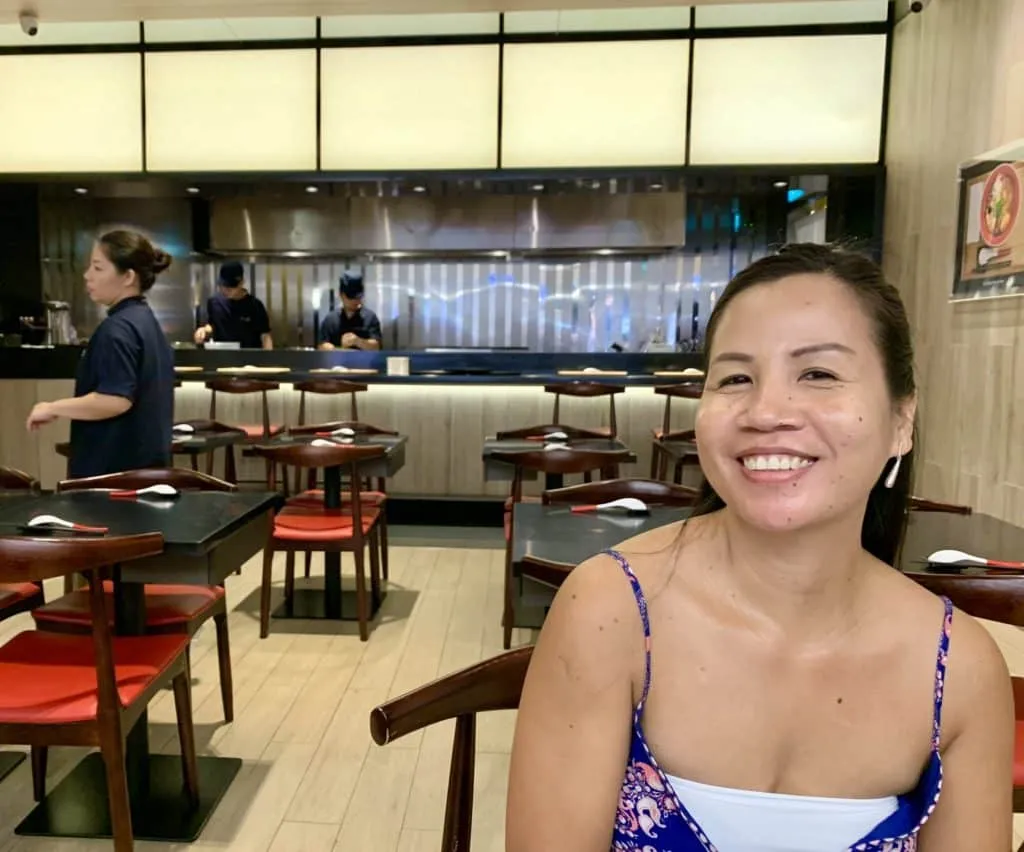 Really not sure if Wifey is up for this amazingly exciting lunch experience. I'll leave that choice up to you ha ha!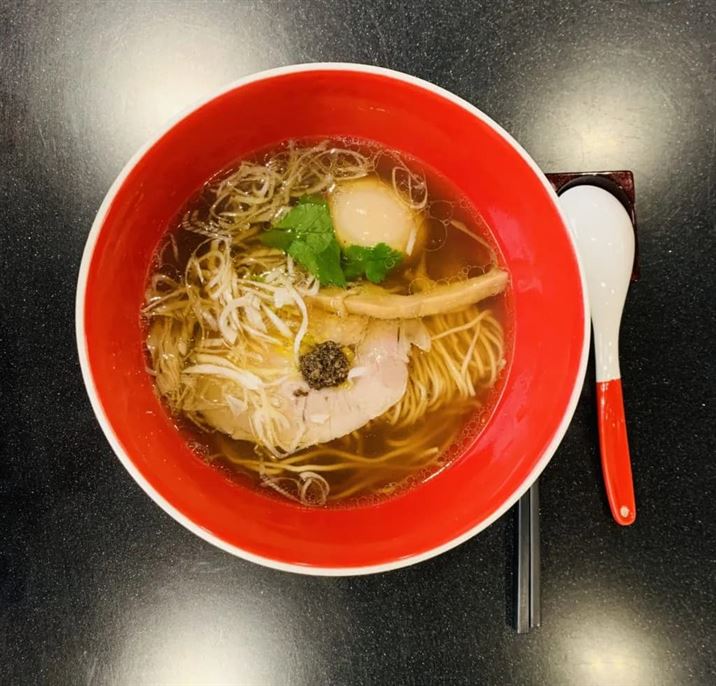 This is called Ajitama Shoyu Soba. Char Siu (single slide), bamboo shoot, leek, flavoured egg, and black truffle pureed in black truffle oil. WOW!!! Now that is up there, is it not? This is THE DISH you must try when you come here. It is INSANELY good.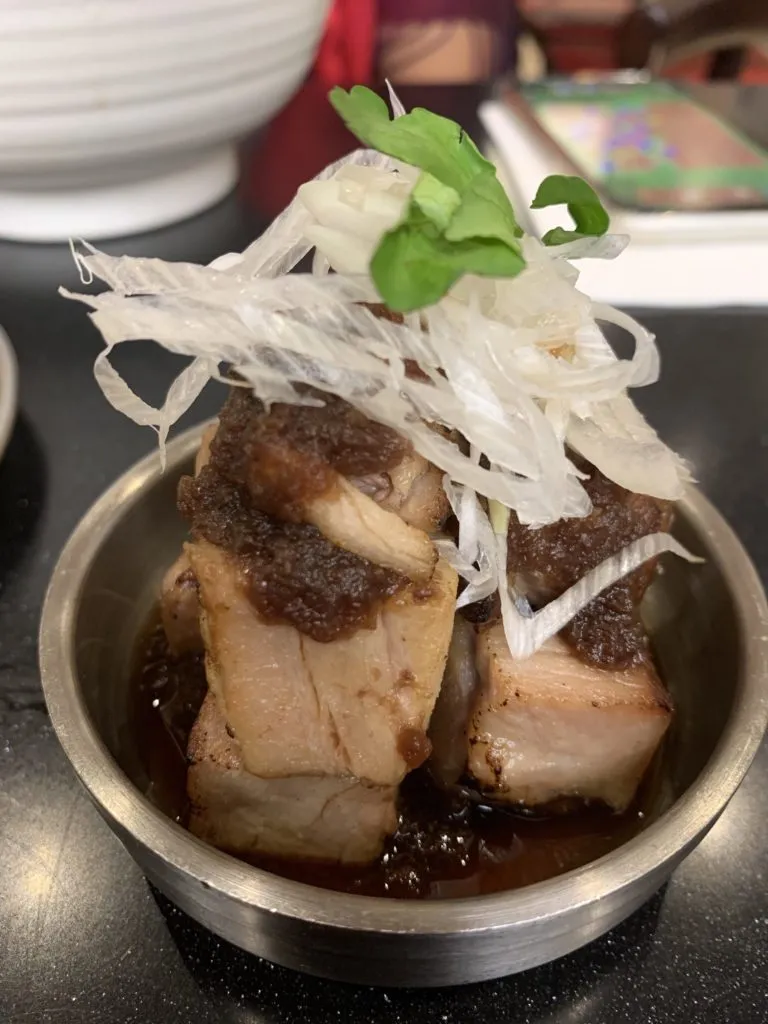 On the menu, this is simply called Aburi Niku, and described as marbled pork cubes, charred into crackling, barbecued goodness. Topped with speciality onion sauce.
Plain and simple again on the menu. Yaki Gyoza. Pan-fried basically. Described as pan-fried dumplings with house-made chilli paste served on the side complete with a dipping sauce made from our special Shoyu tare and Japanese vinaigrette.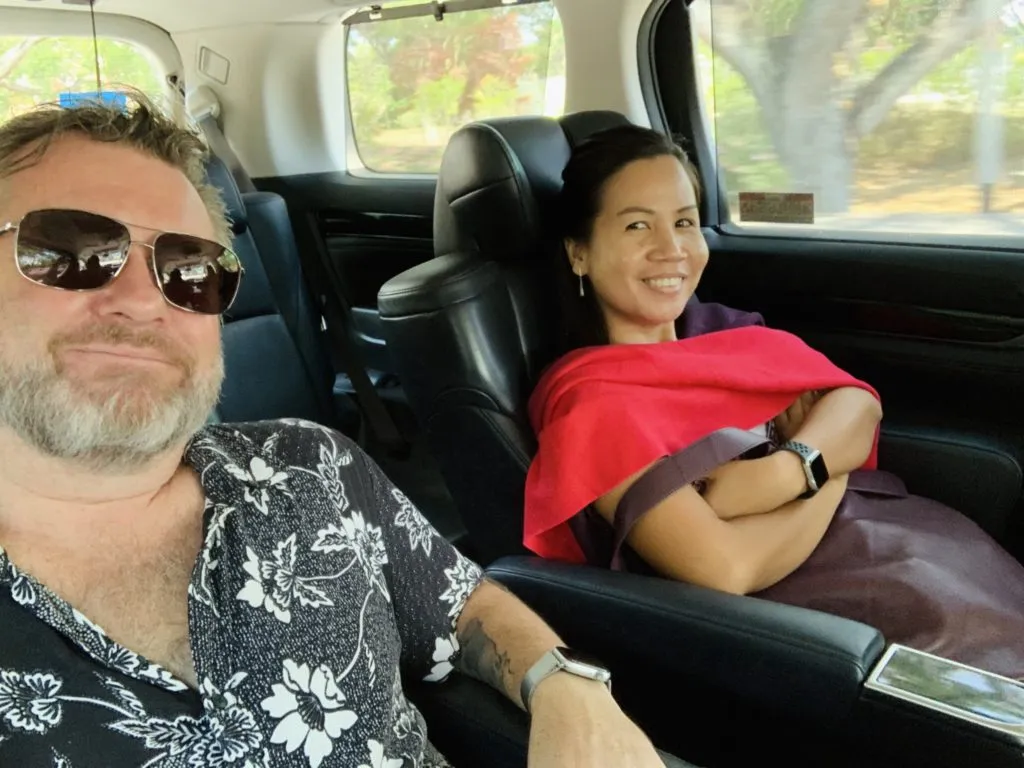 I don't normally do lunch. But the necessity was there to fix those EarPods. I am so so glad wifey recommended this to me, and thank you Apple for messing up. Tsuta Japanese Soba Noodles @ Jewel is just down the road, East-Coasters, it is a MUST visit. I'd go with what I had above as your first port-of-call if I were you. Three stunning dishes from the Chef. If you are not Eastcoaster, forget it then, but go to your local shop, there are two more of them on the island. No excuses. Get there, order –
ENJOY!!!
Tsuta Japanese Soba Noodles Address


If you enjoyed this Blog Post and want to keep up with the channel be sure to Like and Subscribe to Is Life a Recipe below for more updates!

[wpforms id="15826″ title="false" description="false"]