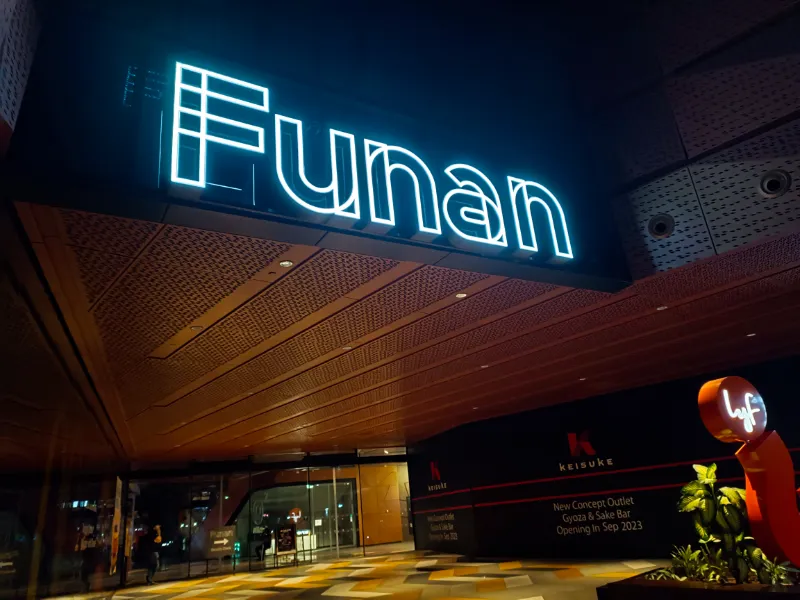 Keisuke Opens New Sake & Gyoza Bar at Funan
Keisuke Funan is a Japanese ramen restaurant located at 107 North Bridge Road, #01-15 Funan in Singapore. It is part of the Keisuke Ramen chain, known for its various ramen concepts and flavours. The restaurant offers a variety of ramen dishes, including Tonkotsu King and other unique ramen creations, alongside other side dishes like gyozas and sake. Keisuke Funan seeks to bring people together for a flavourful dining experience, emphasizing the combination of their dishes to create a well-balanced flavour profile.
The restaurant is part of the Keisuke Group Singapore, which is considered the biggest ramen chain in Singapore. The founder of the Keisuke Group is Mr. Keisuke Takeda, who has established a strong presence in the Singaporean dining scene with his innovative ramen concepts. The group focuses on providing high-quality ramen dishes that cater to a wide range of preferences.
Keisuke Funan is part of the larger trend of ramen dining establishments in Singapore and is known for its commitment to delivering authentic Japanese flavours. The restaurant's location at Funan, a popular shopping mall, makes it easily accessible to both locals and tourists. As of my last update in September 2021, there are plans to open a new concept named Keisuke Plus Sake & Gyoza Bar at Funan by the end of September 2023.