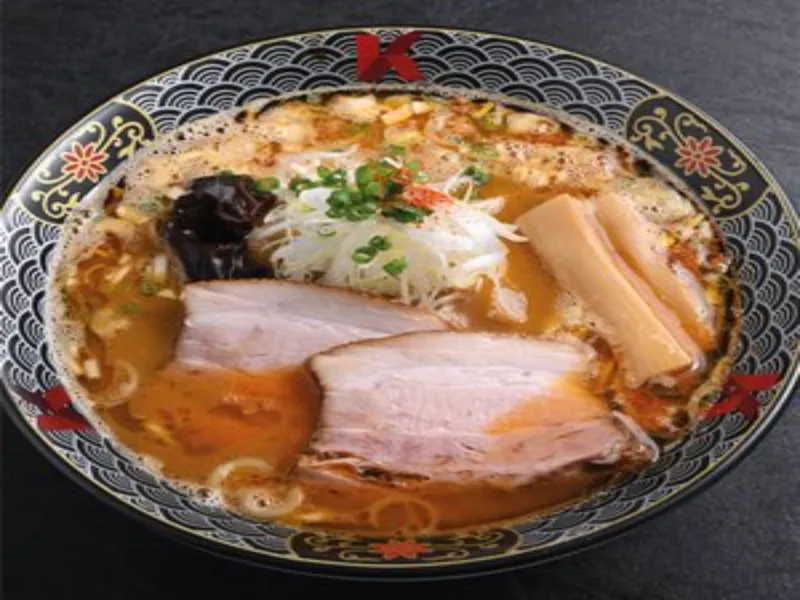 Ramen Dining Keisuke Tokyo White Sands
The Biggest Ramen Chain In Singapore
Ramen Dining Keisuke Tokyo Grand Opening at White Sands (10th July 2023)
Ramen Dining Keisuke Tokyo is a popular dining establishment located at White Sands Shopping Mall in Pasir Ris, Singapore. The restaurant is part of the Keisuke Group, known for their authentic and delicious ramen offerings. Ramen Dining Keisuke Tokyo at White Sands Shopping Mall offers a range of ramen dishes inspired by the flavors of Tokyo.
The restaurant's menu features various types of ramen, including tonkotsu ramen, miso ramen, and shoyu ramen. Each bowl is carefully prepared with high-quality ingredients and rich broth to provide a satisfying dining experience. In addition to ramen, the menu may also include other Japanese dishes like gyoza and rice bowls.
Let's delve a little into the story behind Ramen Keisuke. Born in Hiroshima in 1969, the man behind the name, Keisuke Takeda, embarked on a love affair with cooking from an early age. This passion led him to work for 12 years as a chef in a French restaurant, honing his culinary skills and expanding his knowledge about food and flavours. Subsequently, he moved to a Japanese restaurant, further immersing himself in his cultural cuisine for the next 5 years before opening his own modern Japanese restaurant, 'Bimisenryu Tanka', in 2004.
But the year 2005 marked a significant shift in Takeda's journey. He found in ramen, a canvas with seemingly limitless possibilities, which allowed him to push his creativity to the max. He invented unique recipes that led to the opening of his first ramen restaurant, called 'Kuro Miso Ramen. It served up a distinctive blend of seven different types of miso and bamboo charcoal, capturing the taste buds of diners in a completely novel way.
Fast forward to today, and there are 17 thriving Keisuke outlets scattered all across the island. But it's the latest gem nestled in White Sands that's currently making waves. Here you can find everything from Lobster Broth Ramen to the Tonkotsu Ramen, Yuzu Ramen, and much more. The comprehensive menu ensures that there's something to satiate every ramen craving, and to top it off, they also offer complimentary free-flow hard boiled eggs and specialty beansprouts!
So, whether you're a ramen aficionado or a curious foodie, the newest Ramen Keisuke outlet at White Sands is a culinary hotspot that promises to tantalise your taste buds with a world of bold, innovative flavours. I highly recommend you try it out for yourself!
Ramen Dining Keisuke Tokyo Address
Address: Pasir Ris Central Street 3 , #03-21/K02 White Sands Shopping Centre S518457