Gin Khao Thai Restaurant @ East Coast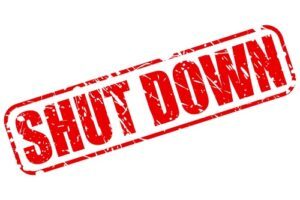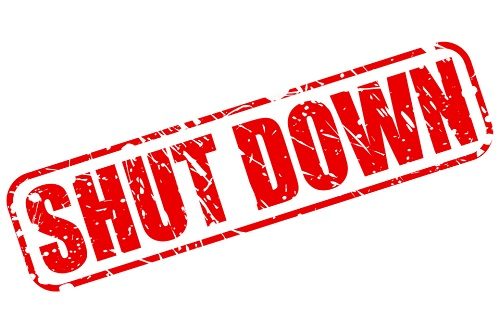 We'd had a lazy Sunday morning this day, but had big plans for after lunch. We're off to this new kids attraction on East Coast called DiggerSite, you'll have to have a look here for more on that. Suffice to say it was Uber cool. But before we go there we had planned to go for Korean BBQ lunch, but as we alight from the taxi we espy a new place, a new restaurant where the Japanese once was – we have to try, as I didn't have Thai in my mindset for lunch, but now I do – here comes Gin Khao Thai Restaurant @ East Coast. Very cool inside, all minimalistic with concrete everywhere. I thought the place had just opened it looked that new, but was advised it had been there 12 months already – that's Singapore for you eh! Time flies here.
We were lucky to get in as it was Mother's Day, and may tables were reserved – it was packed. As always folks a great sign. I'd rather queue for food as you can be relatively certain it is going to be good, as many others already know so (especially if overseas, follow the locals and where they queue). And good it was. We ate massively, as always. But here comes the snapshot of the stand out food items at our Thai feast today at Gin Khao Thai Restaurant @ East Coast.
Looks real good doesn't it? I had a good taste of this one and it was indeed an absolute cracker – minus the seafood for me of course – this was just a curry sauce taster for yours truly, and it was really really good – great balance of flavours. Nice!
I had a little tug on this one too. Bloody nice. Up there on spicy, which was delicious too. Nice and warming spiciness not overpowering. Nice dish and good choice Ollie. The beef was so so tender, must have been bashed before. Like beefy chili butter. Yummy!!!
Theses were deep fried roll skins with prawn mince inside – absolutely moorish. Even I loved these – beer food indeed!!! Crunchy, not fishy, and sauce dip time – delicious.
This dish I really did like. I love beef kway teow but then the uncle usually adds cockles and stuff, which is so so not me. So actually the Thai version is one I can consume, and damned good it was too. Well worth a chomp on this one folks. Love the crunchy peanut touch too. Flavour and texture. A really great dish thanks Gin Khao Thai Restaurant @ East Coast.
Very good choice Baby Jude. Crispy skin atop the perfectly deep fried, succulent chicken meat. This dip come with a separate chili dip. Actually worth stating that here, that the way Gin Khao work is that the chili/heat is on the side not in the actual dish. So the kids can have most of the dishes and the adults spice it up as they see fit – nice touch!!!
Chicken, coconut milk/cream, shallots, chili, galangal, lime juice, tomato, coriander – oh man. This seriously was one of the every best I have ever had to my taste, and I have had many many many versions of this dish in Thailand and out of Thailand. It was like the Chef had made this to suit my palate, a little more on the sour side – yes please. This was gorgeous. Bowl picking up to empty it time as the spoon was not allowing me to drink it fast enough. Amazing. Die, die, must try folks. I'll say again Gin Khao Thai Restaurant @ East Coast, that was one of, if not the best I have ever had and believe me that is saying something!
We did order one more dish which for some reason I forgot to photograph. The main reason was that this had 4 flames on the heat-o-meter re the chili burn. Actually to be honest it was more like a two, but any way it was very very good. Ribeye beef, cooked almost like beef jerky, thinly sliced and served with a wonderful green chili dipping sauce – sour and hot, it was the perfect bed-fellow for the salty beefy accompaniment – loved this, and you HAD to have a beer. This was Yum Neua Yang.
So if you are looking for your Thai 'fix' my friends, I tell you this is not a bad option. It was completely by luck we found this place, I assumed it was still the Japanese place there, and so glad we did indeed stumble across it. Thanks to Jude and Diggersite for that, as normally we'd only see the back of the place, hence the assumption of nothing has changed. Great food here at Gin Khao Thai Restaurant @ East Coast – again my standout was the Tom Ka Gai, that was stellar, and I have eaten many many many of those. Again perhaps on my side that I find a chef that makes that dish, here in Singapore, 5 minutes taxi ride away that makes it a tad more on the sour side, just the way I like it. Give it a go folks, it's damn good – ENJOY!!!
Gin Khao 1020 East Coast Parkway #01-01 Singapore 449878 Tel: +65 6604 8996
Connect with Us on Social Media