Coconut Jelly Fried Rice with Baby Shrimps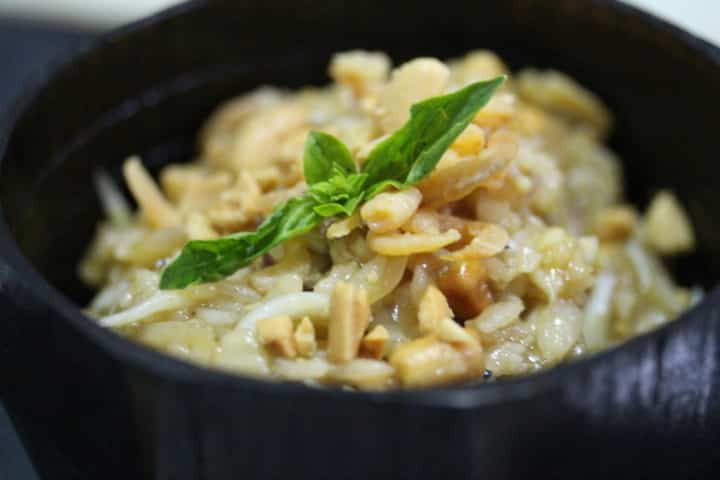 Coconut Jelly Fried Rice with Baby Shrimps
This is a special little dish I made up one day, which is ideal for kids. Coconut Jelly Fried Rice with Baby Shrimps. This is an Asian style dish, that my Amy loves. Amy is yet to get in to chili so I have had to tone this down for her. But even without Asian heat, this came out very delicious. Amy ate the lot, which is clearly a good sign.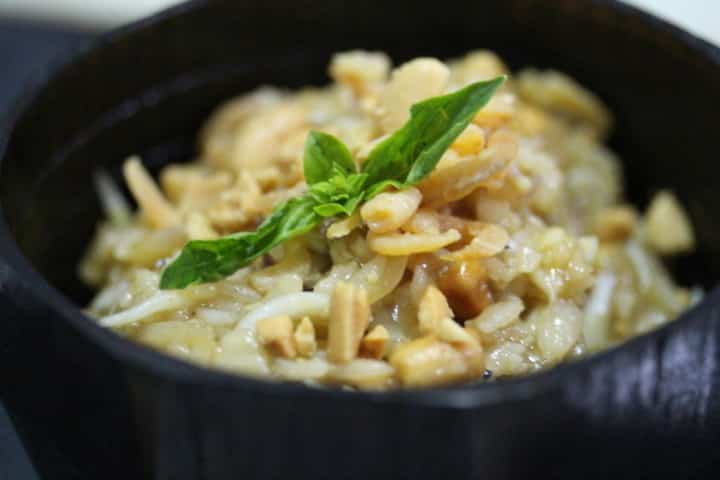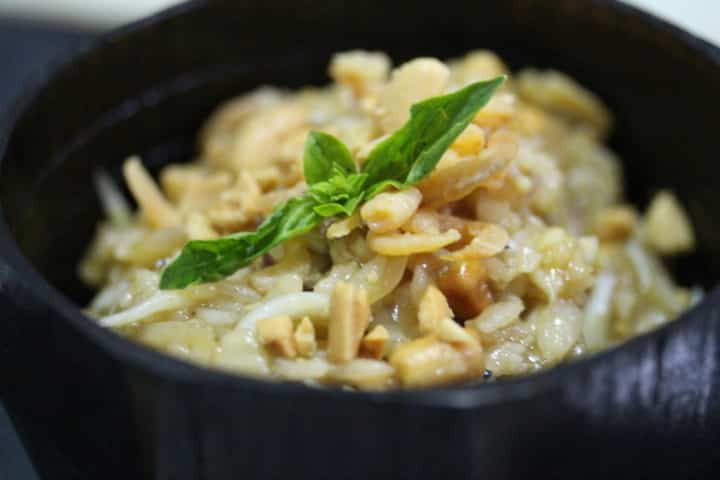 The ingredients below will serve 1-2 easily – Coconut Jelly Fried Rice with Baby Shrimps. You will need;
2 tablespoons of finely chopped shallots;
1 tablespoon of finely chopped garlic;
1 tablespoon of finely chopped lemon grass – peel the outer layers off to get to the softer inner flesh;
1/2 a cup of coconut jelly;
4 dessert spoons of pre-cooked steamed white rice;
2 tablespoons of dried shrimps – I soaked these in a little water for 5-10 minutes before cooking to soften them up;
3 tablespoons of white bait (the small fried fish);
2 tablespoons of soy sauce;
3 teaspoons of crushed salted peanuts; and
A pinch of white pepper and sea salt.
And we're off with my Coconut Jelly Fried Rice with Baby Shrimps.
Grab your wok, and get it on the heat;
Add in cooking oil and then fry off the shallots, garlic, and lemon grass until the shallots go a little opaque;
Add in the coconut jelly and move that around with the other ingredients. This should retain some of the shape and texture, but it will also melt down a little;
Add in the rice, sea salt & pepper, soy sauce and shrimps and stir fry;
Now add in the white bait and stir fry a little more;
The white bait will cook through very very quickly – 5 minutes tops;
Off the heat and stir in the crushed peanuts and plate.
How easy was that? I just served these up in bowls. Pretty damn easy recipe I think. The resulting food was very well received by Amy-Boo. This dish looks really nice and tastes really good too. I was really happy with Coconut Jelly Fried Rice with Baby Shrimps creation an outcome, and hope you are too – ENJOY!!!
Is Life a Recipe YouTube Channel
(Visited 53 times, 1 visits today)