Sky High Hawker @ Ce La Vi 2020
  You remember we did the
Sky High Gourmet Fiesta
with our mates from
Salted & Hung
&
Burnt Ends
. Well, the concept was back this weekend and just so happened to coincide with National Day and
Singapore's 55th Birthday
. This time it is to celebrate the Singaporean hawker scene (do check out our
Hawker Review
page for more of this type of food). It's a must. They were only doing 1.5-hour sittings though, that it is so
hawker
-style – whereas we, the Family Kennett, graze and take a bloody long time doing it. So how about we book the latest gig available on Sunday and stay for fireworks – now that is a great idea. So became;
Family fun
, amazing food, incredible views, great tunes and vibe, cool wafting breezes, sunsets, a countries birthday and fireworks from above. A special night? You bet your bottom dollar it was. It was amazing. Thanks to all the wonderful staff at
Ce La Vi
for a super experience. Thanks to the hard-working
hawkers
for continuing to feed Singapore some of the best food on the planet, and Happy 55th Birthday Singapore. Let's have a look, shall we?
We then sit and appreciate the views from the most amazing seating vantage
point
. We find out that they have moved where the fireworks are being let off from this year to make it easier for people to see them despite COVID crowd bans. Basically from the beach is that viewing point for 2020. Believe me, there were hundreds of cars backed up trying to get into the car parks along
East Coast Park
. They should have come here. Just to say again thank you to our un-named Maitre d who sorted these seats out for us through some FB Messenger & WhatsApp chats when I booked. The best seats ever as you will see from the fireworks on YouTube later. We were almost directly above them which was just the best view ever. But first, let's grab some drinks and then get some
entertainment
from the Ce La Vi guest magician. He looks very much like Jude Jude…
Now let's get some family snaps of us all sitting in the beautiful setting sun, taking in the stunning views from way up on high. Cool breezes and chillout tunes wafting around us. What a great start to a great night. Thanks, Cel La Vi – this was a cracker!!!
Sky High Hawker @ Ce La Vi 2020
Now to the food. Sorry to say the lights on our umbrella were not working so the latter few dishes were just too dark to really get a good snap. I tried though. Here we go. Our grazing experience at this wonderful event. A little different to the gourmet event as you ordered everything through your serving staff. I suppose again to stop any chance of COVID'ness. All good. We ordered a tonne of food to get a variety – come on you know us by now. We went LARGE!!! Here come the food folks.
First up though let's introduce you to the fare we had on offer today, as each is different for the 4 days the event is happening. Our lucky lotto today was;
2am: dessertbar (Janice Wong),
Miss Vanda by Labyrinth (LG Han),
Kek Seafood (Wayne Liew),
51 Noodle House (Darren Teo & Chef Henry Yap),
Ratu Lemper (Carol Widjaya),
Bao by CÉ LA VI (Joey Sergentakis)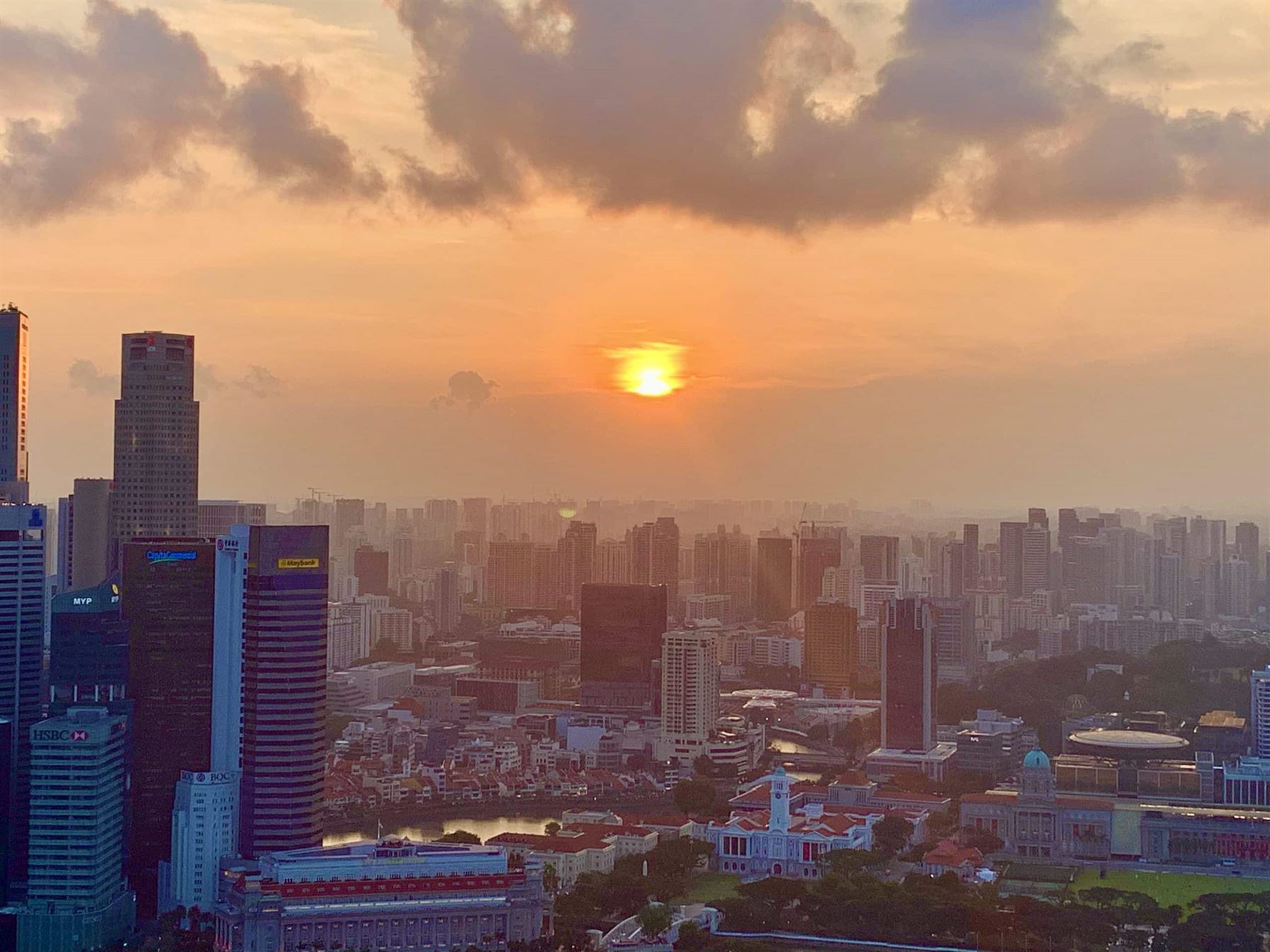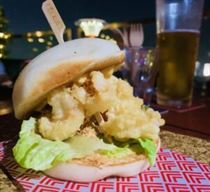 INCREDIBLE AWE-INSPIRING SINGAPORE NATIONAL DAY FIREWORKS 2020 FROM ATOP CE LA VI
What a cracking night. A dinner with such variety. Variety of the view, of the food, and of the music. And top it all off with the fireworks. What an end to such a unique and perfect family dinner. I just wish we could have Jimmers and Jhea with us. That would have been double perfect. Sky High Hawker @ Ce La Vi 2020 was just a top night, an absolutely top of the world night. The themed events that Ce La Vi organise truly are unique. You absolutely must try one. In fact this very day we saw our mates The Campbell's – kindred spirits. All I can say in closing is, we really did absolutely wholeheartedly
ENJOY!!!