Sky High Hawker Part Deux @ Ce la Vi
Back we go today for Sky High Hawker Part Deux @ Ce la Vi. This time it is just the ladies, with some of Singapore's best female Chefs displaying their food skills. How could we resist? We came here last time for Part I and it was bloody brilliant, including fireworks for National Day. So it was a must for family Kennett to secure a table for lunch. And we are all so very glad we did.
We had the best weather of the day for our 3-hour slot.
We had cracking seats with amazing views and cool breezes wafting us.
We had a stunning array of a mixed variety of foods.
We had fun. We had absolute fun. And we extended after the hour and a half allotment for eating, eat and went for a beer with a view too.
Sky High Hawker Part Deux @ Ce la Vi = heavenly!
WATCH OUR VIP ARRIVAL & SOME VIEWS IN THIS LITTLE VIDEO SEGMENT
Watch your calendars for October folks too as another Sky High Hawker is a-coming. This time it is coined Heritage (I think) with 3rd generations Chefs coming to cook their hand-me-down recipes from their great grand-parents type thing. We will absolutely be sitting in Ce La Vi in October. How could we miss that? We are very much looking forward to that!!!
But first, let's have a look at today, shall we?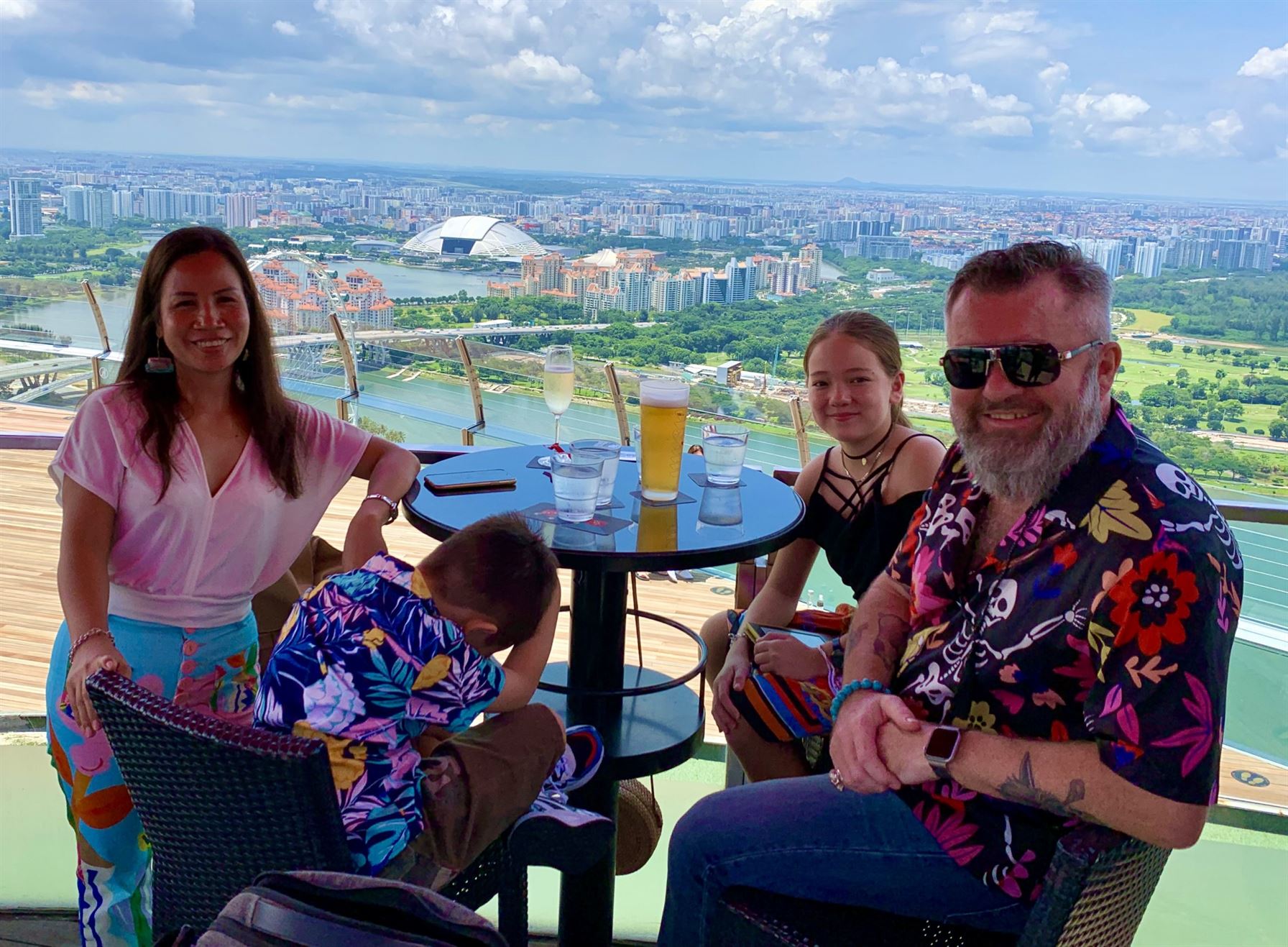 Another cracking event at Ce La Vi. Please keep the Sky High Hawker series going. It really is a genius concept. It almost feels like a staycation lunch in another country, especially with the variety of food on offer today. Chefs be proud as the food you cooked was up there in the amazing bracket. Just superb. Thank you for you and your crew cooking efforts this day. Family Kennett had an absolute blast. I recommend these events highly (excuse the pun). Sky High Hawker Part Deux @ Ce la Vi – ENJOY!!
Connect with Us on Social Media