Marcus Madelung's Private ChillaxBBQ
He's a lucky boy is my boss! Today he gets his very own Marcus Madelung's Private ChillaxBBQ, for his visit to Singapore. This was indeed a BIG ChillaxBBQ weekend. Three in a row. Catering for Luke Archer's customer BBQ, my Boss BBQ and 40 Dutch guys ChillaxBBQ by Marky Mark. Now that is a first – holy cow!!!
I had my two sous-Chefs Amy and Jude with me all day, pretty much. They were amazing. They really helped me. I asked Jude how we season a steak. From high with salt and pepper Dad. That was his response. My God, I love this little man. Amy and Jude were fantastic. I had a 'covert' meeting at Al Forno with Luke & C Archer – handing over food for their BBQ later and Marky Mark was doing his own thang for a load of Dutch guys. This truly was a first for ChillaxBBQ but for this I focus in at Marcus Madelung's Private ChillaxBBQ.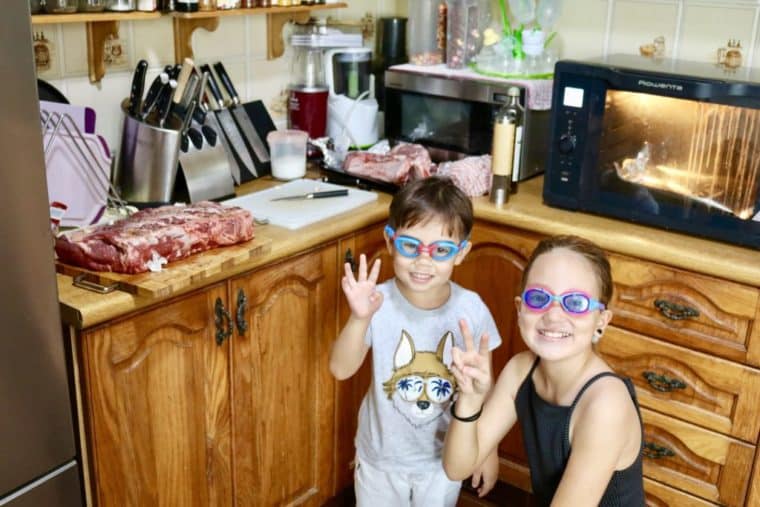 So there you have it folks – ChillaxBBQ strike again, but this weekend in THREE locations. A self serve cater option, a full on and a Marcus Madelung's Private ChillaxBBQ. Boss so good to have you with us and thanks to all my colleagues and family, and customers for coming to enjoy with us. Do you like the look of the food? Just give us a ping then and you can absolutely – ENJOY!!!