Filipino Cucumber Salad Recipe
Filipino Cucumber Salad Recipe​ came about when we were in Tagbilaran, the Capital city of Bohol, in the Philippines. I happened to be in a tricycle (the motorbike taxis of the Philippines – a tuk-tuk by any other name) with Ollie and Jimmers on the way back to our hotel after watching a film in the city centre.
We were cruising along at speed, and I spied the sign below. Any restaurant with a sign with a picture of beer on it has to be a winner in my reckoning. Also, the fact that it had an open pit BBQ in action in the front of the house (as you'll see later). Of course this became our dinner destination this evening. Thank goodness I spotted the sign – it was excellent.
One dish on the menu really stood out which was the Filipino cucumber, tomato, onion, ginger, and vinegar salad. I took it upon myself to make my own recipe version of this dish.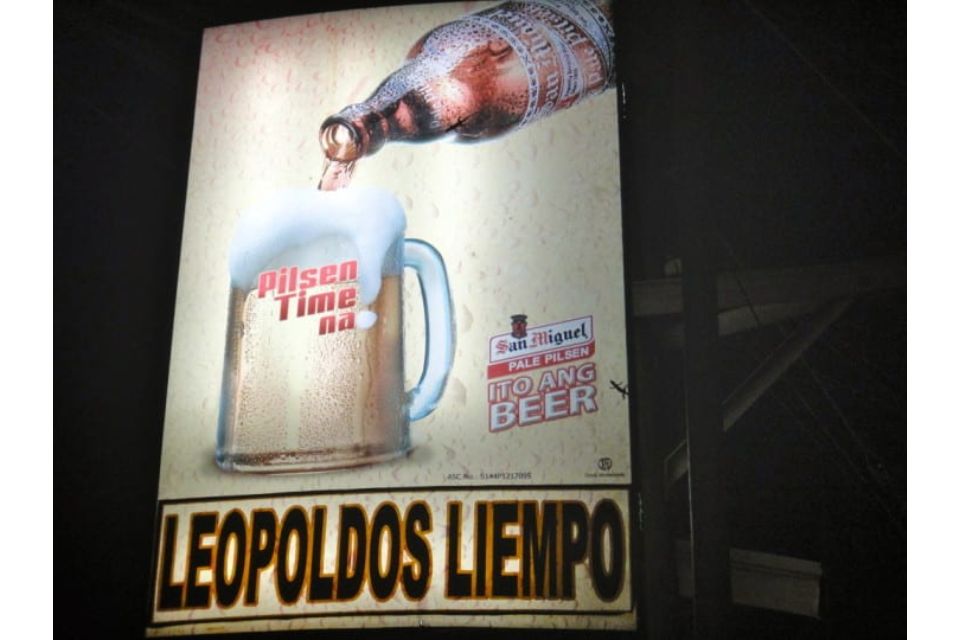 This is the usual Filipino no-frills affair, with plastic furniture, and all that. But that just adds to the charm and the experience for me. I loved every minute we spent in this place. It absolutely was a pig-out time! We had a huge portion of BBQ roasted pork belly, chicken, fish, and just the most amazing salad. This recipe is in honour of that so very simple salad.
But boy oh boy it is so so good. It will go so very well with meat, or any dish that is smoky and fatty. This salad cuts through that, almost acting as a pallet cleanser because of the acidity and the ginger. This is Filipino cucumber, tomato, onion, ginger, and vinegar salad.
If you happen to be on the beautiful island of Bohol, and in Tagbilaran, pop in and say Hi at C. Gallares Street Tagbilaran City, Philippines. You will not be disappointed. It's a top joint!!!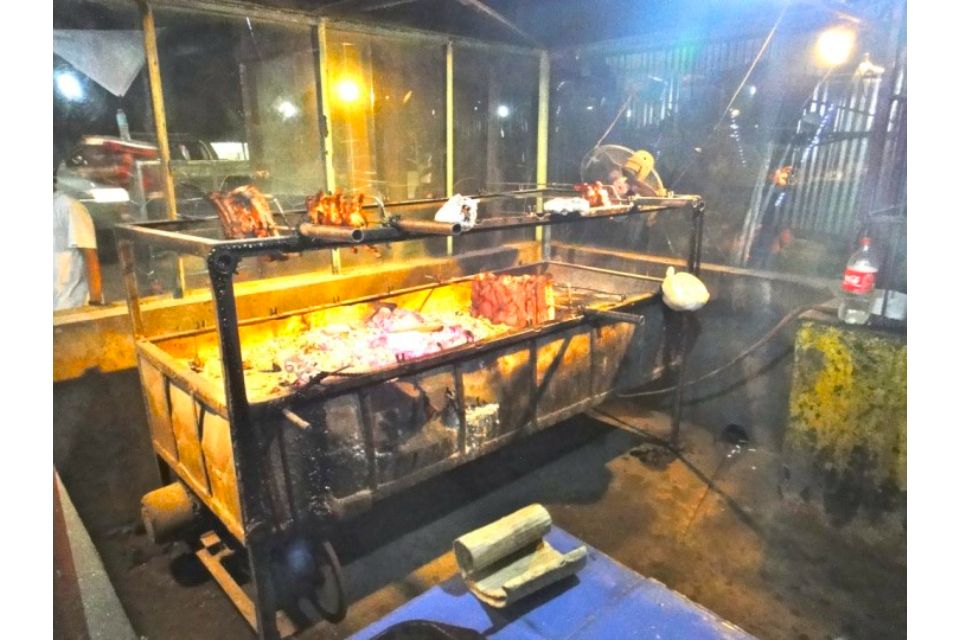 This will make a fair-sized salad to accompany a meal. Easily enough to support the main dish for 4-6 people. Although, to be honest, I'd eat all this to myself given the chance. A wee sprinkle of salt on top and I am in heaven with my Filipino cucumber, tomato, onion, ginger, and vinegar salad. This probably is my favourite Filipino salad by far.
Side by Side comparison of Filipino Cucumber Salad
And here is my personal version. Hey come on, that's not too bad looking, is it? It's refreshing, almost 'fizzy'. It goes so well with fatty meats and steaks as the acid cuts through so well… Best Filipino cucumber salad recipe.
This is what you'll need for this Filipino Cucumber Salad Recipe
2 Chinese cucumbers. Simply cut off the ends, cut in half lengthways, and then slice thinly;
4 inches or so of young ginger cut into matchsticks (as in meaning really thin and about 2inches long);
5 medium-sized tomatoes cut into quarters;
3 small red onions roughly chopped;
3/4 cup of white vinegar (if you can get

Datu Puti, Filipino authentic vinegar it

would be all the better); and
2 tablespoons of salt.
You'll need a serving plate with a lip as there are juices flowing with this one;
On that plate layout the cucumber;
In a bowl add the ginger, onion, tomato, and salt, and then cover all with the vinegar. Literally, just so the tomatoes and onions are covered;
Let this sit for a while, say 10-15 minutes;
When you're ready to serve simply pour the tomato mix over the cucumber.
That's it... the best and most simple of Filipino Cucumber Salad Recipe
This really is just sublime. Who would have thought of ginger with tomato and cucumber? It's a match made in heaven it seems. I even sprinkle a little more salt over when eating this. It is already sour, salty, and sweet all in one salad. I have to say this is my favourite salad of all time. Delicious. My Filipino cucumber, tomato, onion, ginger, and vinegar salad. And a big thank you to Leopoldos Liempo Restaurant, Tagbilaran City, Bohol, Philippines.
ENJOY!!!
Map of Leopoldos Liempo Restaurant Tagbilaran, map of the Philippines
If you like this Filipino cucumber salad recipe, you're bound to like these additional Filipino recipes from ISLIFEARECIPE
Here is a cracker and one of the best soups you'll likely ever eat, this is my version of the infamous 
A Filipino breakfast favourite wherever you go in the islands is this dish
One of the absolute favourite fish in the Philippines is the Milkfish. My wife loves it.
Filipinos celebrate food massively through their fiestas and festivals, with celebrations for coconuts, rice, and even carabao on top of the patron saints.
What is the origin of Filipino salads?
Filipino salads have their roots in the native cuisine of the Philippines, which frequently features fresh produce. Ensalada, a dish made with boiled vegetables, and atchara, a pickle made with unripe papaya, are two of the oldest known Filipino salads.
Filipino salads have been impacted by the various cultures that have affected Filipino cuisine over time, including Spanish, Chinese, and American influences. For instance, Filipino fruit salads, which are frequently offered as desserts, may contain tropical fruits like mangoes, pineapples, and papayas, which Spanish colonizers brought to the Philippines.
Nowadays, there are many different types of Filipino salads that can contain a wide range of ingredients, including leafy greens, root veggies, seafood, and meats. Kinilaw, a meal made with raw fish marinated in vinegar and spices, and the ubiquitous green mango salad, which is prepared with unripe mangoes, onions, tomatoes, and a sweet and sour dressing, are two examples of famous salads from the Philippines.