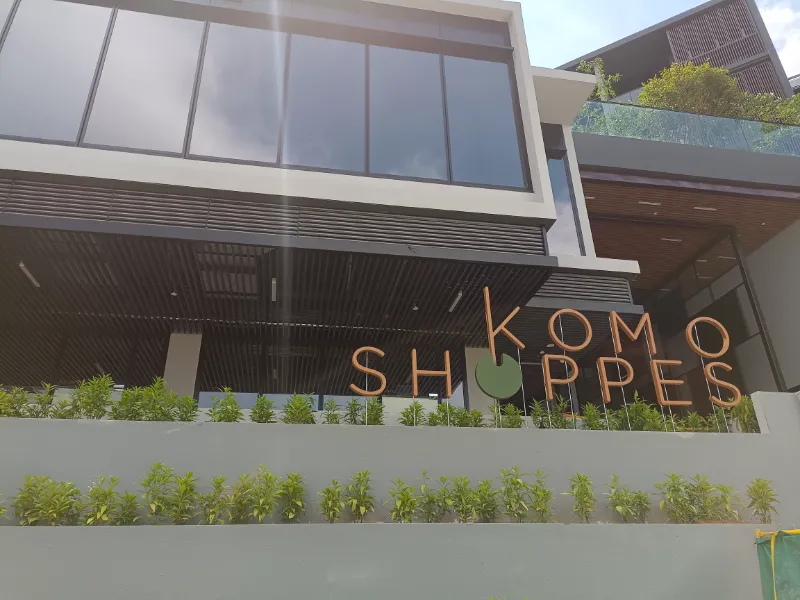 Parc Komo Shoppes are the New Kids on the Upper Changi Rd North Block
Address: 961 Upper Changi Rd N, Singapore 507663
When we moved into the Changi Road North area our new neighbourhood food choices were The Shell petrol station which houses a Fairprice Express, ACE Signature @LIV Changi (who's airocn is on and off for the last 3 months), Le Cafe Bubble Tea (where the building owners don't allow them dining in as it will block residential parking (insanity), Li Xin Food Court (industrial park food court), Bark Cafe (2 bus stops away) and 555 Thai Villa at Cosford Road (now closed down), so not that many options!
So imagine our delight when we started to hear that the new upmarket development Parc Komo would have some new residents in their building to meet our eat drink and be merry nature! The development is not big so it was great to hear that they have brought in some well known names and I am sure will continue to add to this list.
There will definitely be more updates as they open up and we get to test them for our own general purposes and to update you on new destination venues for your eating and dining experiences in East of Singapore!
Parc Komo Shoppes Address & Telephone
Address: 961 Upper Changi Road North, Singapore 507663
Telephone: +65 6100 3838
NTUC Fairprice
NTUC FairPrice, which is an integral part of Singapore's food landscape. Their commitment to supporting locals with lower cost items in various store locations is commendable. From fresh meat to a variety of vegetables, the selection is diverse and reflects the richness of local and regional agriculture. What's more, FairPrice is taking a proactive role in advancing Singapore's '30 by 30′ vision, which aims to produce 30% of our nutritional needs locally by 2030. The presence of the SG Fresh Produce logo further authenticates local produce, assuring quality for consumers. NTUC Fairprice welcome to the neighborhood!
#01-01 to #01-07 – 961 Upper Changi Road North
Georges @ Oasis
George's you had me at Hello! What a welcome to my world! I for one can't wait for your opening and look forward to propping up the bar and for the first time you tell me ok thats enough you really need to leave now!
We really used to enjoy our nights at Georges on the East Coast with the live Band singing Dark Side of the Moon, what good times we had back then and look forward to new times ahead! Welcome Georges to the Hood!
#01-12 – 961 Upper Changi Road North
Ding Heng Kitchen
Now this place is all mysterious, nothing about them to be found anyway, so this one will be a wait and see! Watch this space!
So it seems Ding Heng was here previously and Parc Komo Shoppes enticed them back, check out this short review after our first breakfast visit.
#01-11 – 961 Upper Changi Road North
M@K@N by Rashani
What doe we know about M@K@N? Well it looks like a blend of Indian and Indonesian cuisines, OK I am in, where do I sign up? Looking forward to the fragrant curries to sizzling ayam penyet!
Is this the same group behind Ayam Bakar by Rashani at Li Xin Food Court?
I shall be first in the queue for opening day!
#01-10 – 961 Upper Changi Road North
Toast Box
One of my absolute favs in Singapore for Teh & Kaya Toast with those runny eggs! I am at a Toast Box (or a competitor (if not available) at least twice a week, so this will be my new best friend for sure!
#01-09 – 961 Upper Changi Road North
The Coffee Bean & Tea Leaf® Parc Komo
When i first arrived on these sunny shores I frequented Coffee Bean & Tea Leaf daily, I never used to drink coffee back then but got hooked on their Coffee Ice Blends (15kg's later) I asked the staff so how many calories is each one, unsure she checked with HQ and when she told me I was so shocked I immediately stopped drinking them because 500 calories per drink and I had 3 per day, so it had to stop!
That being said we do need somewhere to hang for a coffee with the fam at the weekend and who does not enjoy a slice of cheese cake from time to time!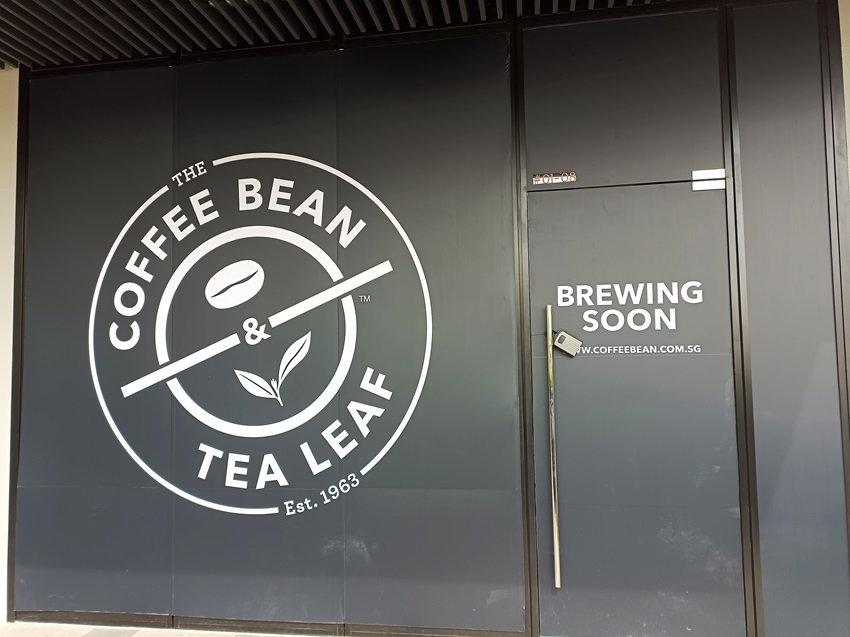 #01-08 – 961 Upper Changi Road North
https://www.coffeebean.com.sg/
This is the latest we have on the Parc Komo Shoppes and will keep this post alive with new updates as they roll out!