Robo Chef comes to Upper Changi Road
Nestled in an industrial building a stones throw from Changi North is the latest Robo Chef outlet that's taking Singapore by storm. We decided to pay them a visit as its near one of our favourite local hawkers Li Xin to compare prices and to be honest was not disappointed.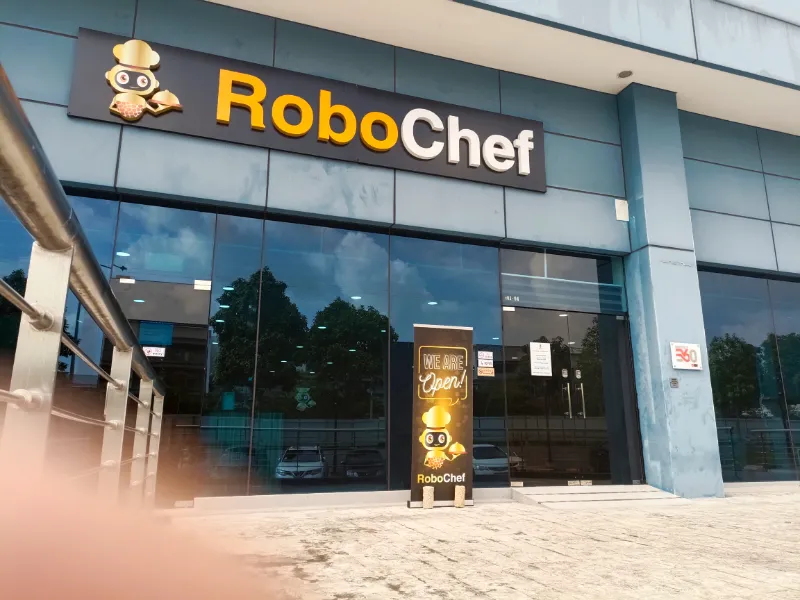 Robo Chef Changi North above is located at 1 Changi North Street 1, Lobby 1, Singapore 498789, along Upper Changi Rd next the Kinergy building.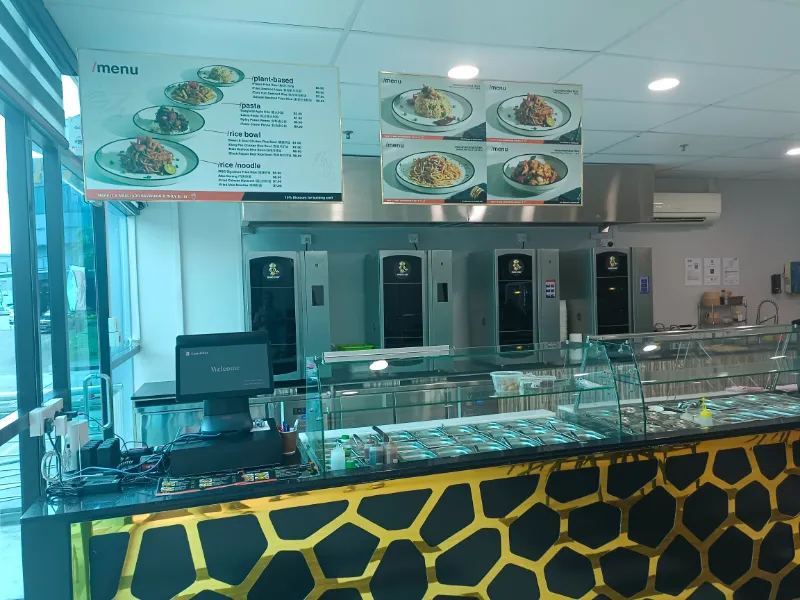 As you can see from the sparkling new counter tops it a brand new outlet.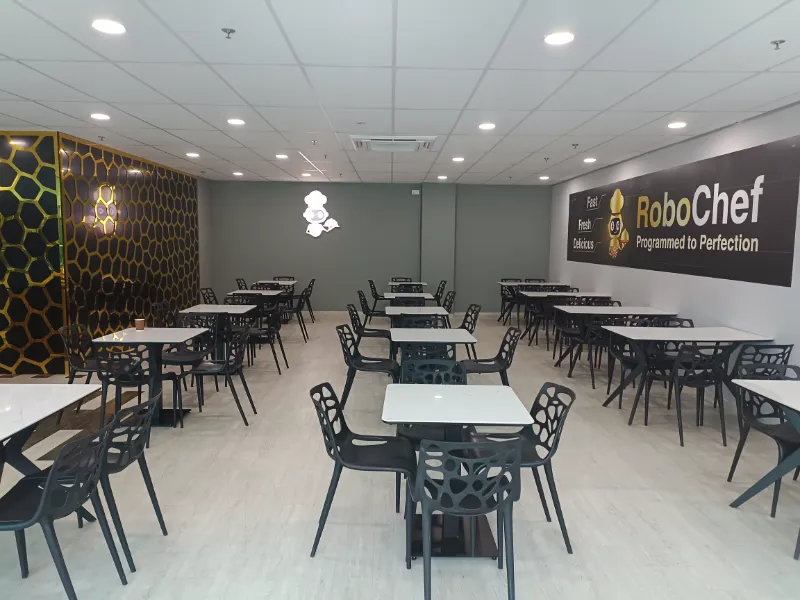 ROBOCHEF DUBAI
ROBOCHEF Breakfast now being served….
This outlet is focused at the local industrial workers, so they get a discounted price compared to the list prices!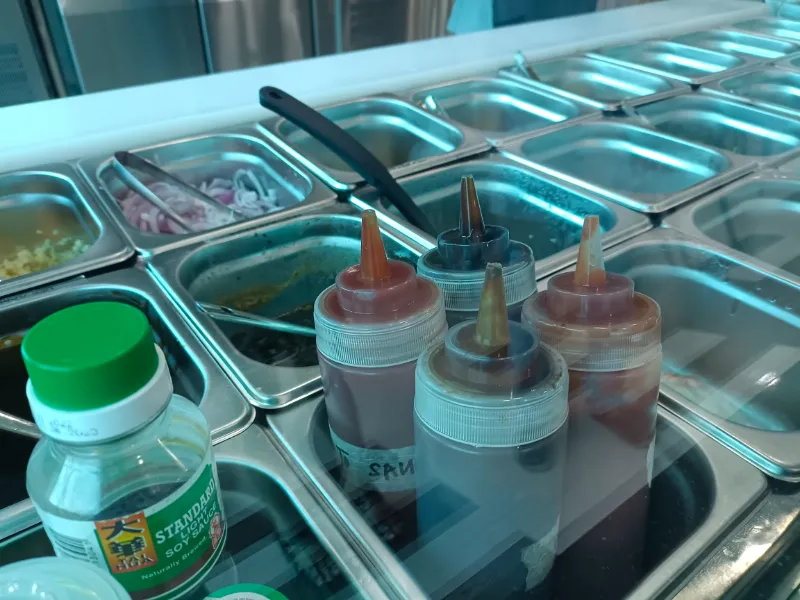 After choosing your preferred dish you get to pick out the ingredients you want, there are some that come as standard whilst others are an extra charge.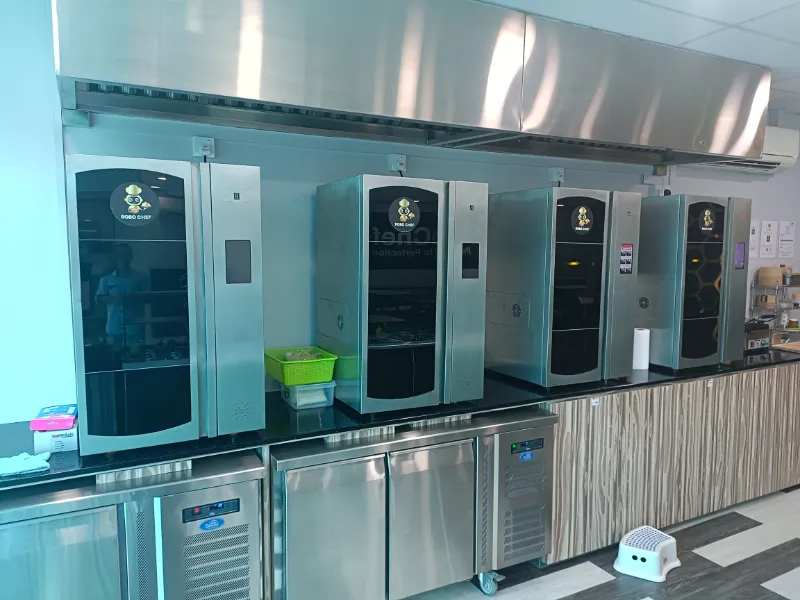 The bowls are in segments to be placed into the Robot Chef ovens above and below.
The magic of ROBOCHEF lies in its sophisticated AI-driven machines, capable of preparing and cooking meals on the spot with unrivaled precision. Say goodbye to long wait times and inconsistent flavors; ROBOCHEF ensures each dish is flawlessly executed, every single time. Whether you crave noodles, rice, meat, or vegetarian delights, ROBOCHEF's diverse menu of 10-15 dishes is designed to satisfy a wide range of tastes, constantly refreshed with fresh local ingredients to meet the demands of local consumers.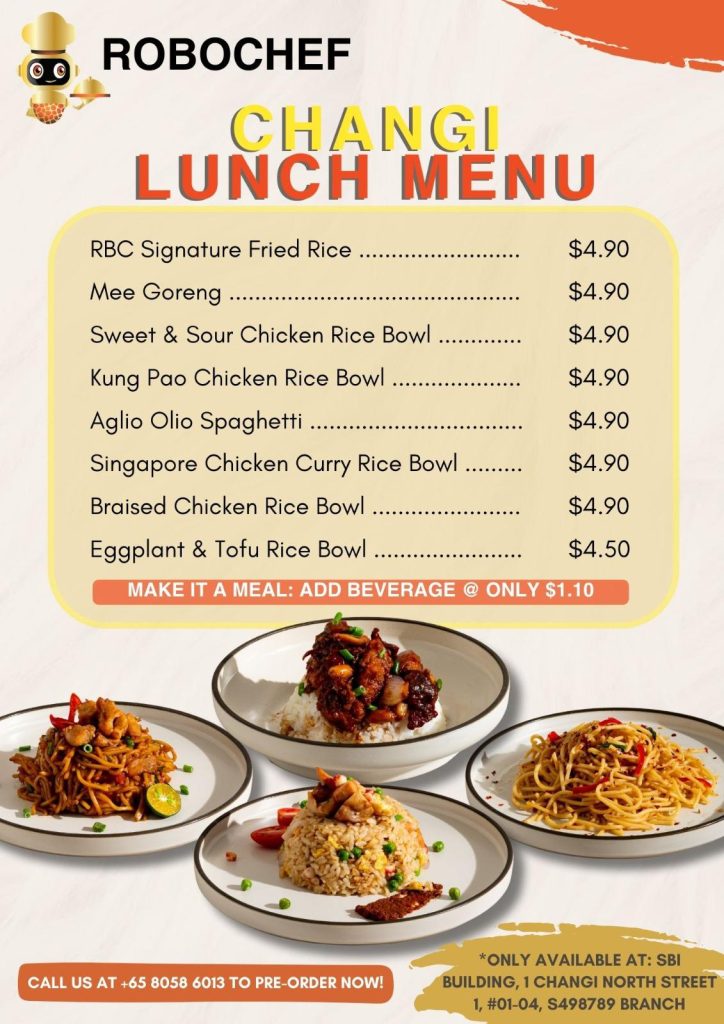 You can see the staff options above are comparable to hawker food prices and the quality of the ingredients is higher when comparing to most hawker fayre but only if you have the staff discount.
Whilst most dishes are Asian there are some Western specials like the Spaghetti list above.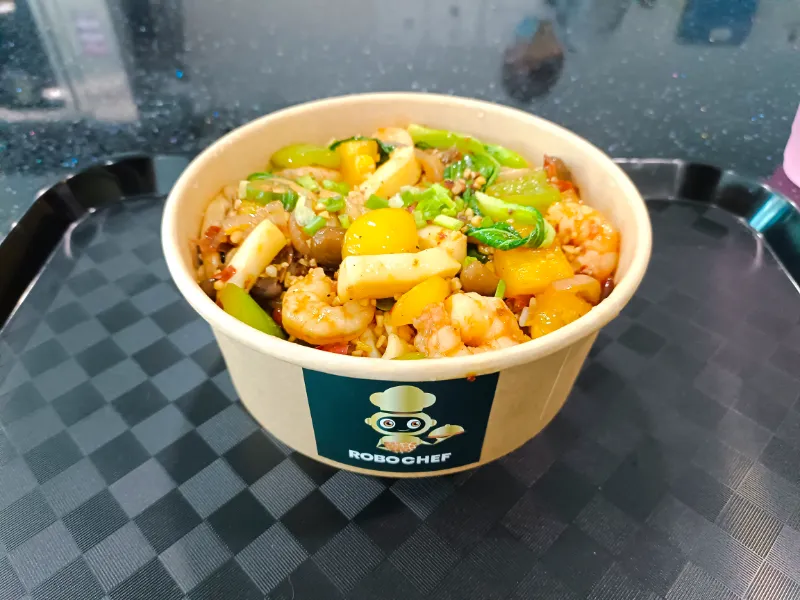 I opted for the RBC Signature Mala Seafood Rice Bowl $7.94 which we ate in, we added the drink option and it was about $10 in total as we are not local staff, so yes a bit pricey by comparison to the hawker around the corner. (updated July 2023, Prices have been adjusted accordingly since our fist visit, see menu above)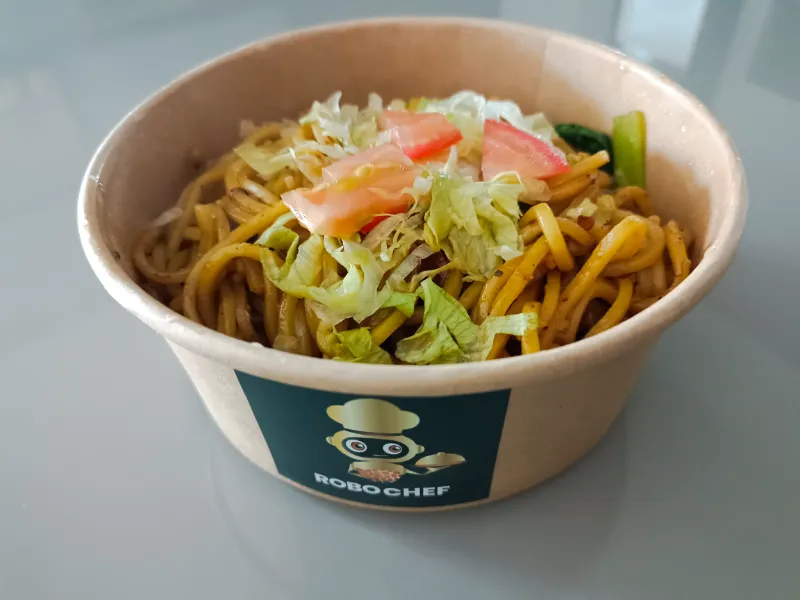 We realised we could use FoodPanda to order ahead and pick it up with a 30% discount, so we headed there for lunch recently and ordered the Fried Mala Noodle $9.98 (before FoodPanda discount) and did a take away instead (skipped the drink).
Robo Chef Conclusion
Robo Chef certainly helps relieve the employment situation in Singapore, I still felt there was too much human interaction to really be called a Robot but we are moving in the right direction.
The food was good quality, price a bit too high to want to eat there regularly, unless ordering for pick up on FoodPanda. The downside is they only open Monday to Friday and last order is around 5pm if memory services right.
Follow them on their Socials