StoneAxe Wagyu MB9+ 'w' Beef-fat-fried Edamame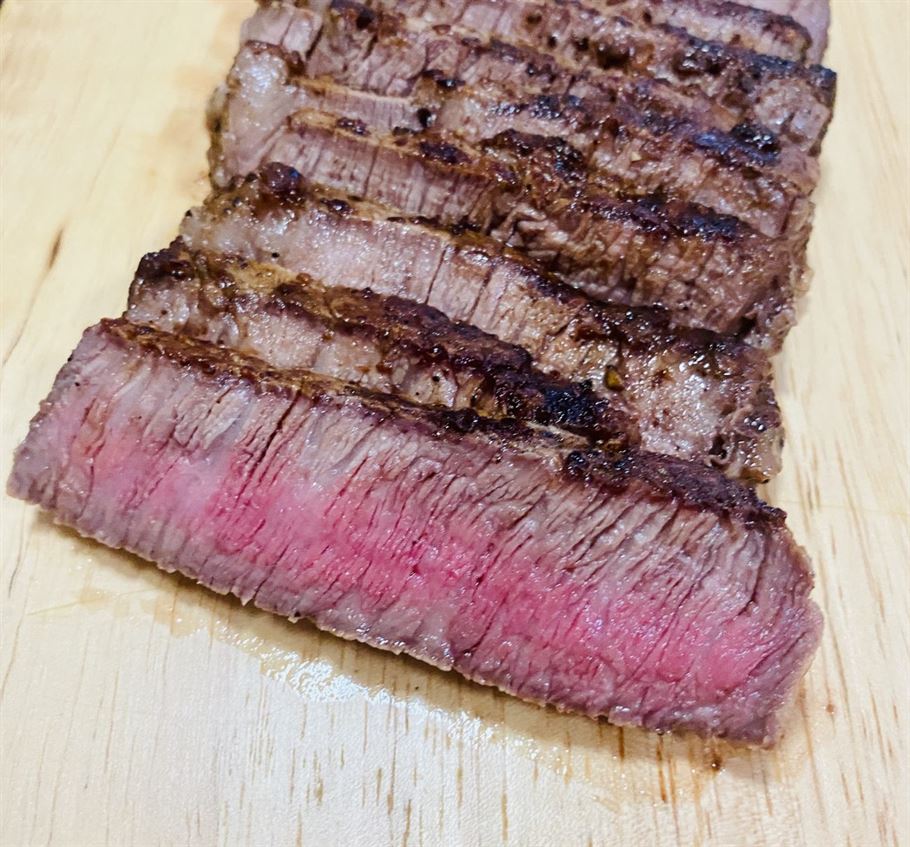 StoneAxe Wagyu MB9+ 'w' Beef-fat-fried Edamame
At the same time, I was doing the scallops I was cooking this little beauty for Jude Jude and me. A stunner of a hunk of steak from my BFF Shaun @ Orca, a competition winner in its own rights as you will see below. This is beautiful meat it really is. So versatile too – fry it, grill it, bake it, bbq it or sear it in butter as I did today. It is heavenly tasting, like HOLY SHIT I CAN HEAR ANGELS SINGING good.
StoneAxe Wagyu MB9+ 'w' Beef-fat-fried Edamame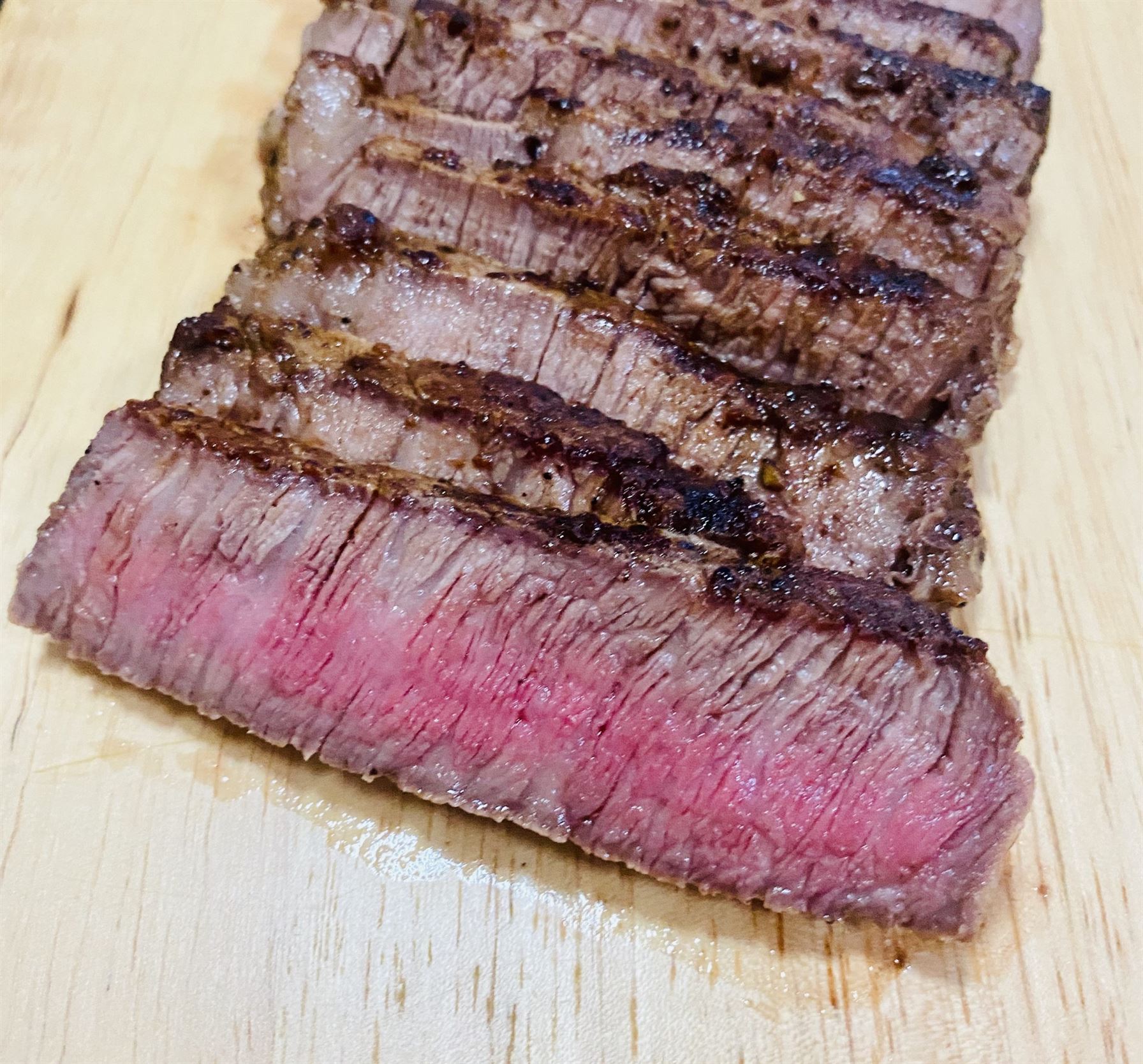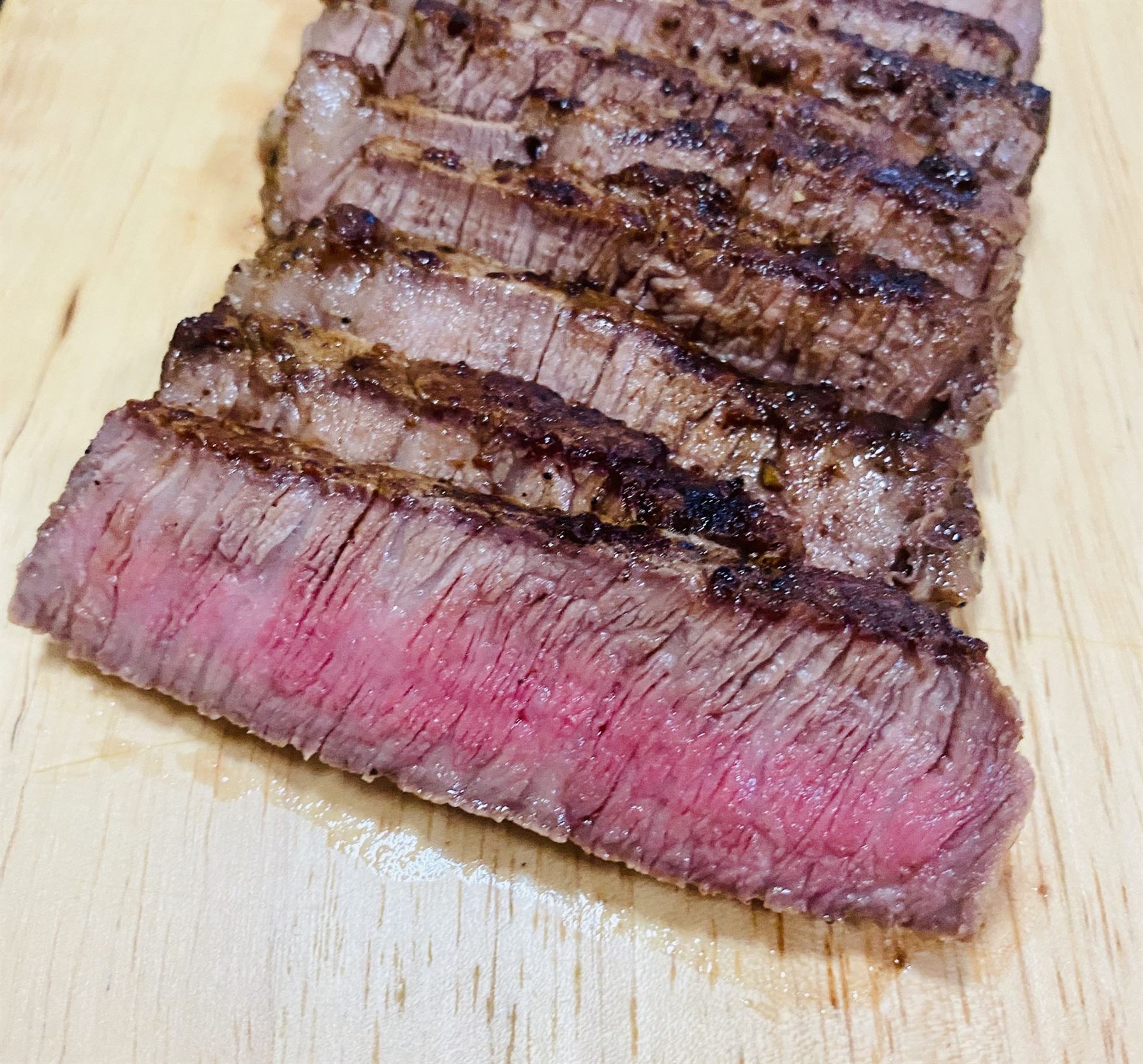 It's as simple as;
Bring steak to room temperature;
Season well with sea salt & cracked black pepper all over (and I mean well as these are thick buggers);
Melt a 3″ knob of good salted butter in your fry pan;
In with the steak and fry for 3-5 minutes until it is charring;
Flip over and fry again for 3-5 minutes until charred;
Rest for 10 minutes and slice her up;
PINK-2-PINK you beauty!!!
Beef-fat-fried Edamame;
Do not discard the beef fat and butter residue left in the pan – here comes an added benefit recipe;
Boil some Edamame as you normally would;
Drain and throw them in the pan and fry them off until charred;
They will absorb the flavour of the beefy butter and get a buttery sheen all over them;
This is incredible – veggie lollipops you will be licking for ever…
Let's hear from the proud farmers from Stone Axe about their product; "For Australia's Wagyu Branded Beef Competition 2020, Stone Axe emerged as the grand champion in the full blood Japanese black category. The crown of Australia's best Wagyu currently sits on Stone Axe pastoral, and their award-winning Wagyu MB9+steaks.
Stone Axe'sFull Blood Wagyu beef comes from their breeding herds, dispersed across several breeding farms in New South Wales and Victoria, all of which are managed by Stone Axe's own staff. Each property is situated over 1000m above sea level, resulting in a climate that enhances conditions for the breeding and raising of Full Blood Japanese Black Wagyu. This means cattle are able to grow and mature to their potential with access to natural shelter, clean fresh air, water and pasture, all in a low-stress environment." FUCK YEAH – I like a lot!!!
And that, my friends, was StoneAxe Wagyu MB9+ 'w' Beef-fat-fried Edamame. How simple is that? Beef and Veggies all in one go. Stunning food, just stunning. Steak to die for and the very best way to have Edamame in my personal reckoning. Get on to Shaun @ Orca and get your Stone Axe-wielding happening. You won't regret it – ENJOY!!!
(Visited 117 times, 1 visits today)