Brekkie Cups Recipe | Breakfast | Recipes
It's Sunday morning and the kids are wandering around and they are hungry. Time to cook some brekkie and time to get creative to make an interesting breakfast recipe that they will eat. And this recipe is on the money for that. It's quick and easy. It's super-yummy. It looks pretty special too. Holy trinity. The kids wolfed this down, so I have to assume they loved it. Good work Dad!!!
Brekkie Cups Recipe.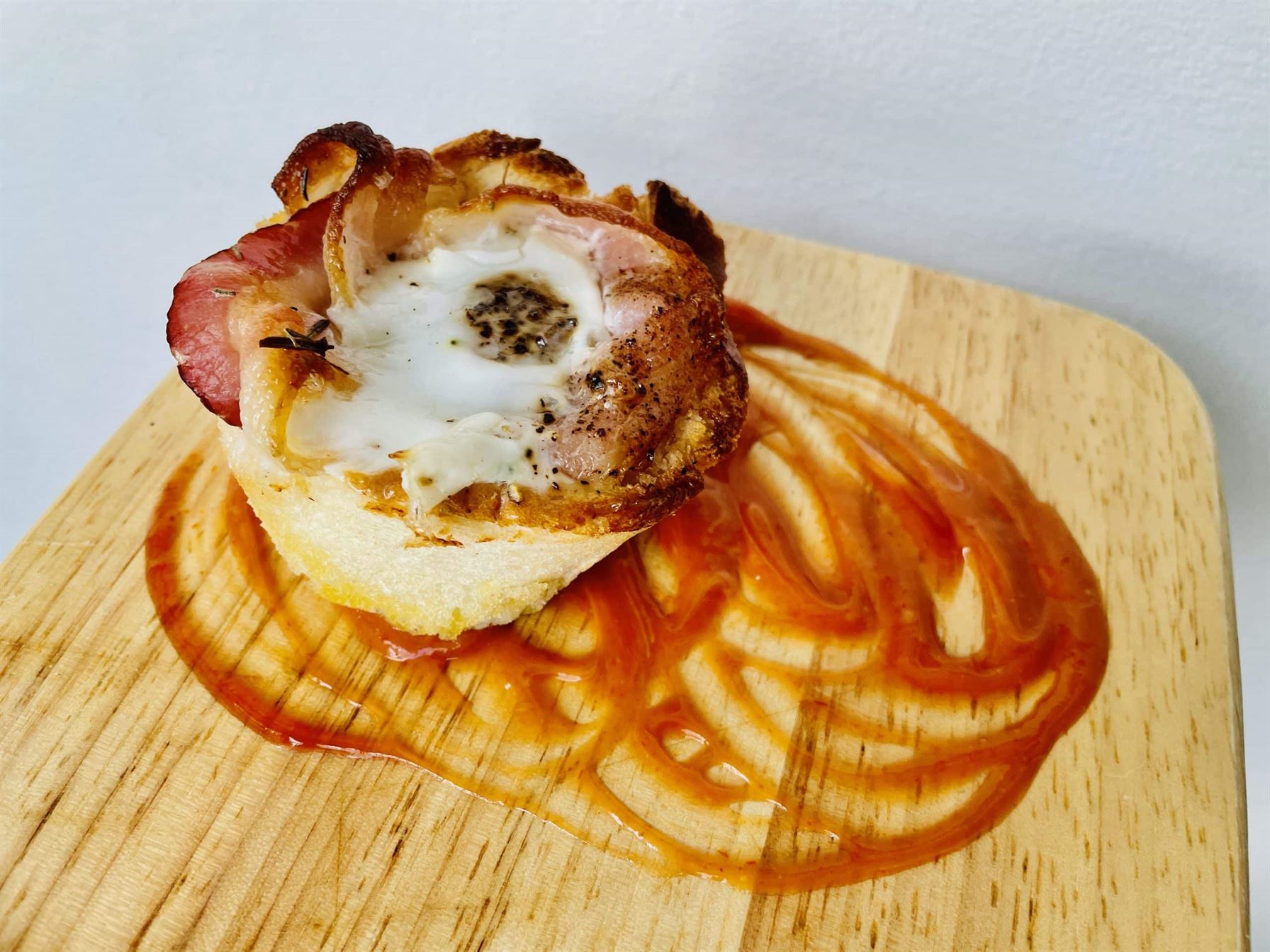 This is 100% #BillWallaceFriendly, but massively lacking on the #KnibbsyKiddleWagyuFriendly.
I came up with this idea for making breakfast you can hold in your hand. Naming them Brekkie Cups because you bake them in cupcake tins. I only made 2 today, but you could easily have a whole baking tray all going at the same time. It is seriously so very easy.
Read on below for the recipe, or watch it on;
Ingredients per person;
1x slice of bread
1x egg
1x rasher of streaky bacon
Olive oil (black truffle if you have it)
Sea salt & cracked black pepper
Here we go;
Cut the bread slice into a circle – easy if you have a Chef stacker ring, but if not just cut around a glass or cup
Spray the inside of a cupcake baking tray with the Olive oil
Push in the bread circle to make your cup – pushing it into the edges
Place the bacon rasher around the bread cup – as this cooks it will release all its fats into the bread, making the bread bacon fat fried bread – super-yummy
Crack an egg into the remaining space
Season with sea salt & cracked black pepper
Into a pre-heated oven at 190 for about 10 minutes until the egg and bacon are cooked
Pop it out of the baking tray and plate it up on a platter
I mixed some tomato sauce with Japanese mayo as a nice dippy accompaniment
You could add some grated cheese into the egg if you liked.
It would also go really nicely with some grilled vine tomatoes – drizzle with a little olive oil and season with sea salt & cracked black pepper – on a baking tray and in the oven for 10 minutes, the same as the Brekkie Cup. So there you have it.
A great little recipe for the kids brekkie. My gang loved it this morning. Always a good sign when a 7 and 12-year-old completely clear the plate. Brekkie Cups Recipe – ENJOY!!!
_____________________________________________________________
If you enjoyed this breakfast recipe and want to keep up with The Angmo Cooking Show channel be sure to Subscribe: https://www.youtube.com/channel/UCAGSwHlUmRrsjg8B0OhJPEw?sub_confirmation=1
Connect with me on Socials:
➤Facebook: https://www.facebook.com/islifearecipe
➤Twitter: https://twitter.com/Islifearecipe
➤Instagram: https://www.instagram.com/islifearecipe/?hl=en
➤Tumblr: https://www.tumblr.com/blog/view/islifearecipe
➤Facebook: https://www.facebook.com/chillaxbbq
You'll see many many other recipes on the channel and heaps of restaurant and hawker reviews too. Hope you like this recipe, but more importantly, I hope your kids enjoy their yummy breakfast. Brekkie Cups Recipe | Breakfast | Recipes – ENJOY!!!