Al Forno Siglap - The latest eatery (and Drinkery) in Siglap!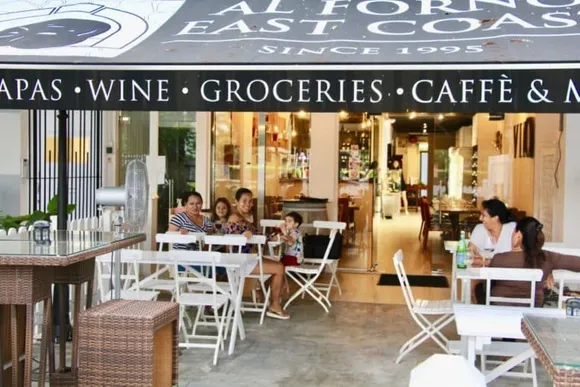 The Al Forno boys have struck again. We are so, so lucky that they have struck up in Siglap. Literally a 5 minute walk now to their new place on East Coast Road. Oh boy we are happy. They opened Monday, and today was the day for family Kennett to visit and sample their fare. I am so glad we went to Al Forno Siglap. Wonderful staff, delicious food, an amazing deli, and pricing on the mark.
Apparently the menu is still work on progress, as they settle down, but for a first go guys I think you're pretty damned close. We had a fantastic family dinner at Al Forno Siglap. A new haunt for us. We'll be back for certain, and that could be just my Mary and I for a glass of their fantastic vino, and a nibble, or the whole gang like last night. It's a must try folks, it really is.
Even if you just came to shop here, I guarantee you will not be disappointed. I bought a few bits which you will see shortly. Jude fell in love with the place, and even went to count every bottle of wine. They have wine, cheeses, cold cuts, oils, preserves, pickles, tinned fish, pastes, pastas, gelato – omg the list goes on and on, it is just a CRACKER!!!
So let me show off this die die must try restaurant, Al Forno, Siglap. @ $220 for 5 of us, that include3 three pints of beer, two glasses of stunning red wine, and my three purchases that you will see in a minute, is more than reasonable. Great place, superb atmosphere. Again boys, you've done a great job, and as a resident of Siglap I cannot thank you enough.
We were early, so not so busy, but when we left it was heaving! Really cool place. Love it!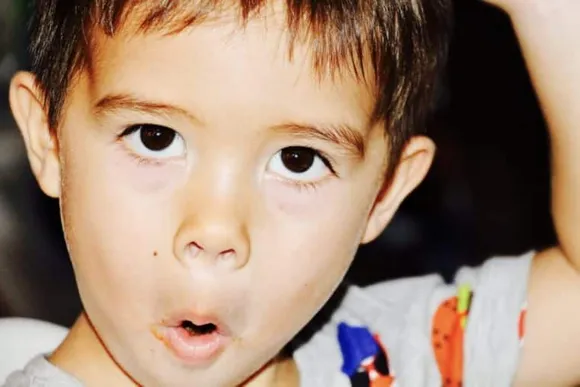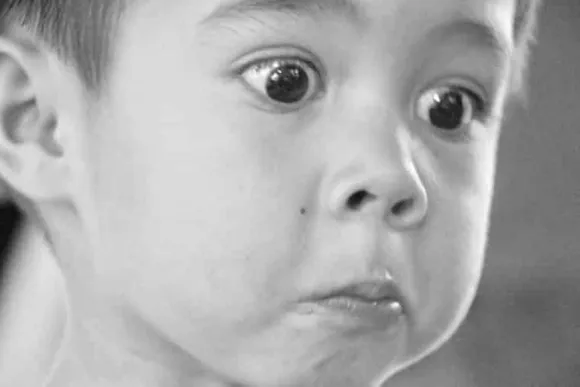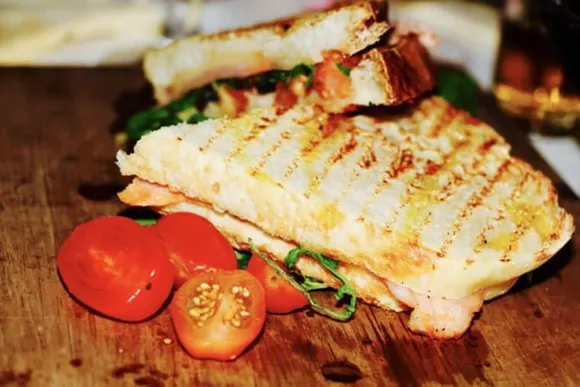 Mary and BeBe loved this one. From the sandwich selection I chose Norvegese, smoked salmon with other fillings. Looked bloody good to me!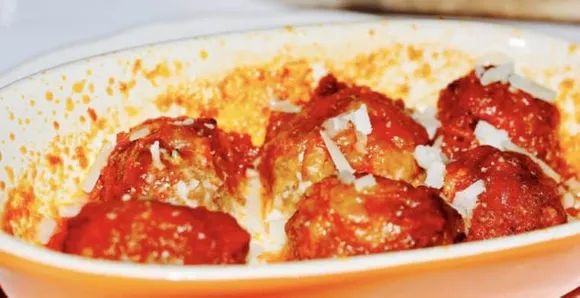 Some really nice meatballs with 4 cheese sauce – little more seasoning needed boys!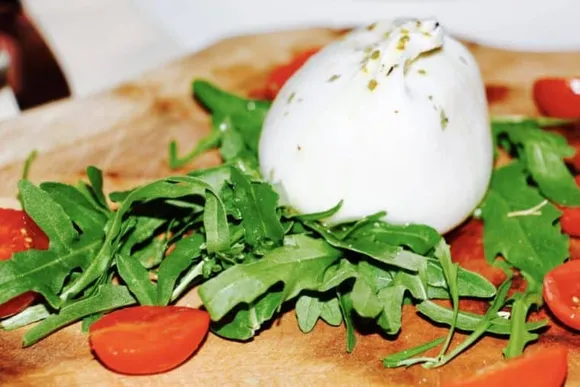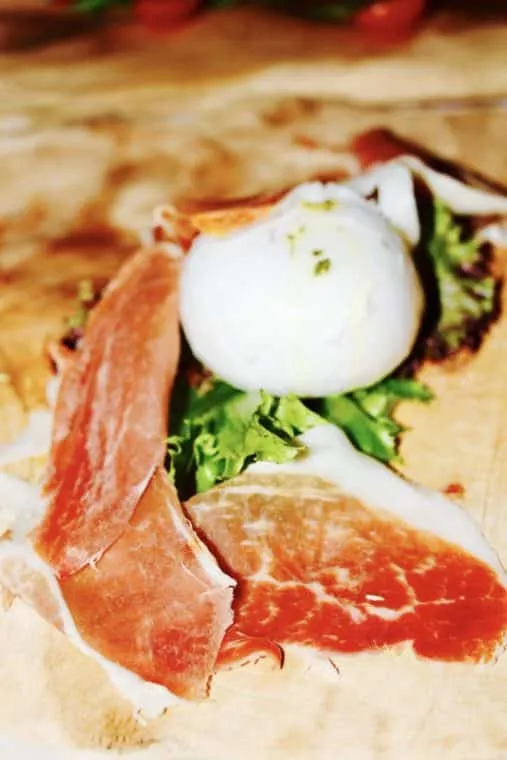 Parma and Bufala cheese. Jude wolfed this down.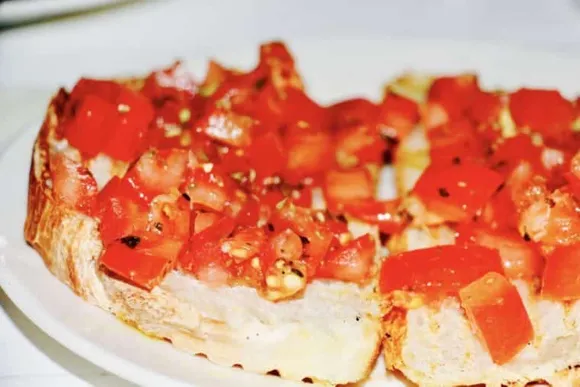 Simply delicious bruschetta.
My little purchases. Some superb Balsamic, white truffle oil, and Porcini mushroom cream. Oh boy, am I gonna have fun with these.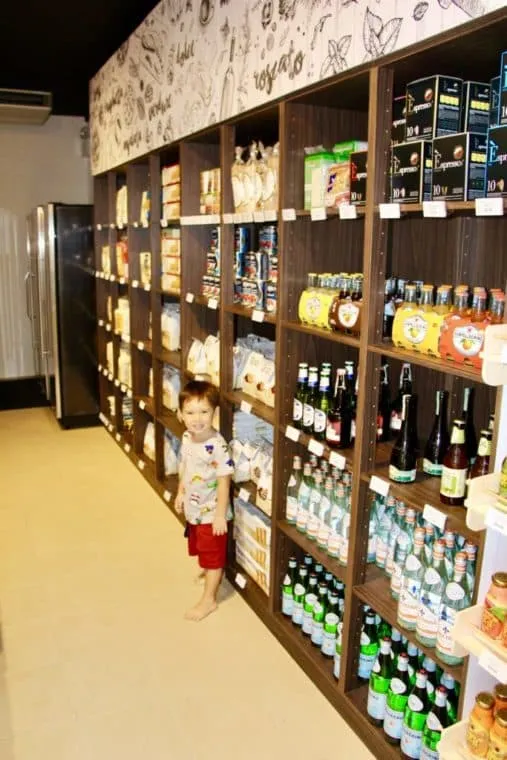 And again Baby Jude thanks for showing off the dried food section of the deli – yummo!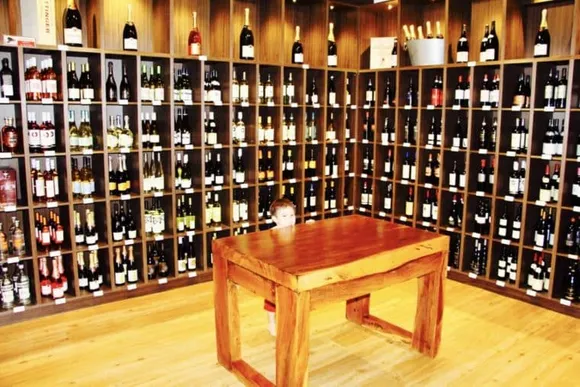 Wine anyone? I have to say Mary had two glasses of possibly the best Merlot I have ever tasted. Stunning! And thanks to Baby Jude for modeling.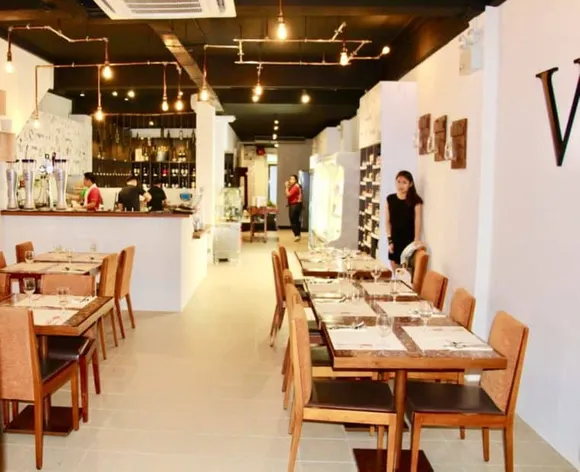 Ok this may come across a little disjointed now, as this literally just happened. It's Jude's birthday party this evening, and Mum is busy cooking. So I'll take the kids for lunch, but where to go? I asked Jude. He said; "Where we went yesterday Dad!" So we did. We went 'all day breakfast menu'. So bloody good. Check this out.
Even our neighbours were here for lunch – check em out behind us.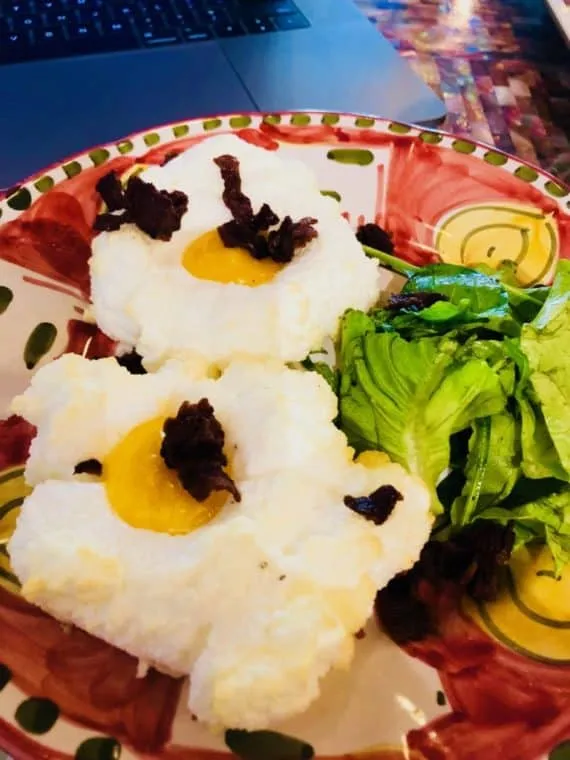 Cloud eggs, with Mozzarella cheese and crispy bacon. Yummo. Bring on the all-day breakfast menu!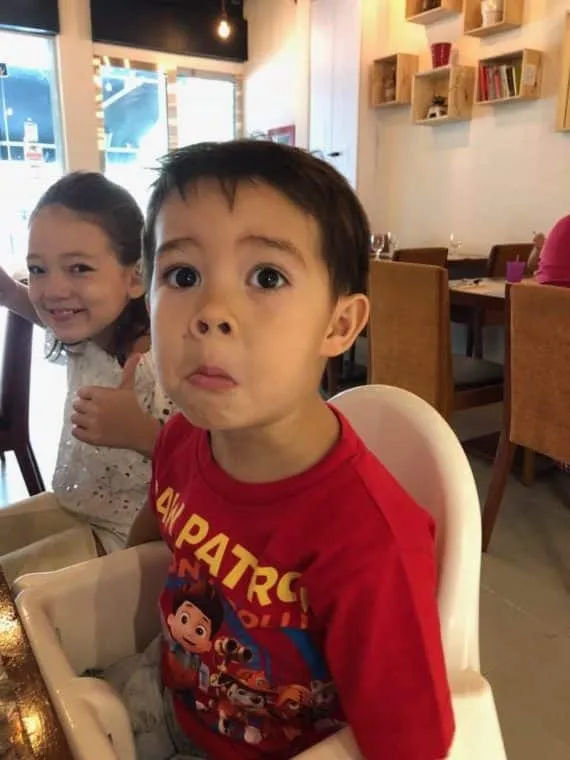 So to finish. Despite them being in a transition phase on the menu, and only have been open 5 days, it was a cracking meal. Staff made it enjoyable and fun too, very nice people. Price excellent – $9 a pint for example. And being a foodie, the deli and wine store was just an additional knock out blow. We had a few other dishes too, that yours truly forgot to photo – always next time. Great work again to the boys, be proud of Al Forno, Siglap. We really did!
ENJOY!!!
Al Forno Siglap Address & Telephone
Address: 693 E Coast Rd, Singapore 459058