Tim Ho Wan i12: some of the best Dim Sum
Tim Ho Wan i12 has Head Chef Mak Kwai Pui. It originated in Hong Kong and has a Michelin Guide entry. But it replaced our beloved Din Tai Fung or Yi Dian Xin. A mecca for us.
We were so happy when that opened at I12, now we have to go to Parkway Parade for our nearest place. We have been eating at this place continually for the 9 years we have lived in Singapore.
Tim Ho Wan I12 states on their website; "Tim Ho Wan, the Top Hong Kong Dim Sum has finally arrived in Singapore that defied all odds to gain an entry in the Michelin guide. Its best and cheap Dim Sum have won the plaudits of food critics and therefore the hearts of epicureans around the world." Righto then, best me and the gang get over there and try this place out. Does it compare and stack up against Din Tae Fung?
Now I will absolutely applaud the cost. We had 7 dishes and 4 drinks and it came to a paltry $66. Now that for a restaurant anywhere in Singapore is damned good. The queues were the same as Din Tai Fung, and this place only has one floor now – I thought we'd be waiting longer. But we finally got in and sat down. It is a very small menu in comparison to our mates, very small actually. It is limited on drink choices too. Not much choice there at all, and only two desserts to choose from.
But to the food of Tim Ho Wan I12. What did we consume today?
2 plates of the renowned BBQ Pork Buns.
These are a MUST. We had 6 of them in total. Sweet, crisp pastry, with gooey and chewy inside, and delicious char siew. Dip in a little soy and boom, you get textures, you get sweet, you get savoury. 
These are absolutely delicious. Just for these, I would come back to Tim Ho Wan @ I12. I really would, absolutely gorgeous. I used to love to buy these at the other Hong Kong dim sum restaurant that is now the new Holiday Inn at Katong next to Roxy Square, but their services ended up being so bad we avoided going and now they are closed. So to have my beloved buns back on a menu somewhere made me a happy boy today!!!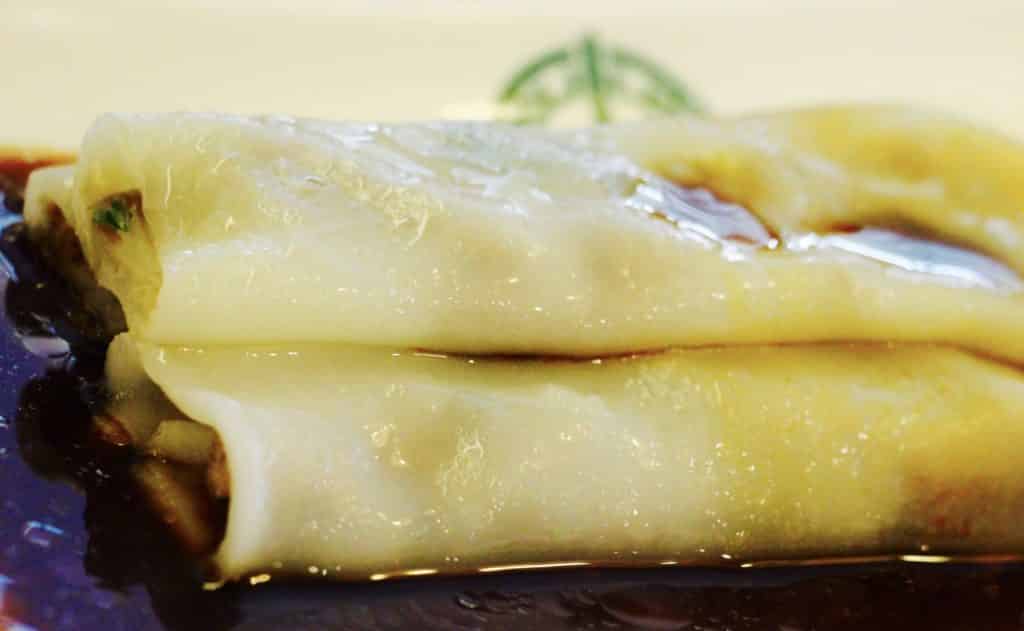 Pork liver, vermicelli roll.
Liver like my Mum didn't use to make haha (sorry Mum). This was absolutely incredible. The liver is subtle, not in your face, and then the herbs kick in, the silken smooth vermicelli slides down and there is also the sweet sauce. I'll definitely be having these again.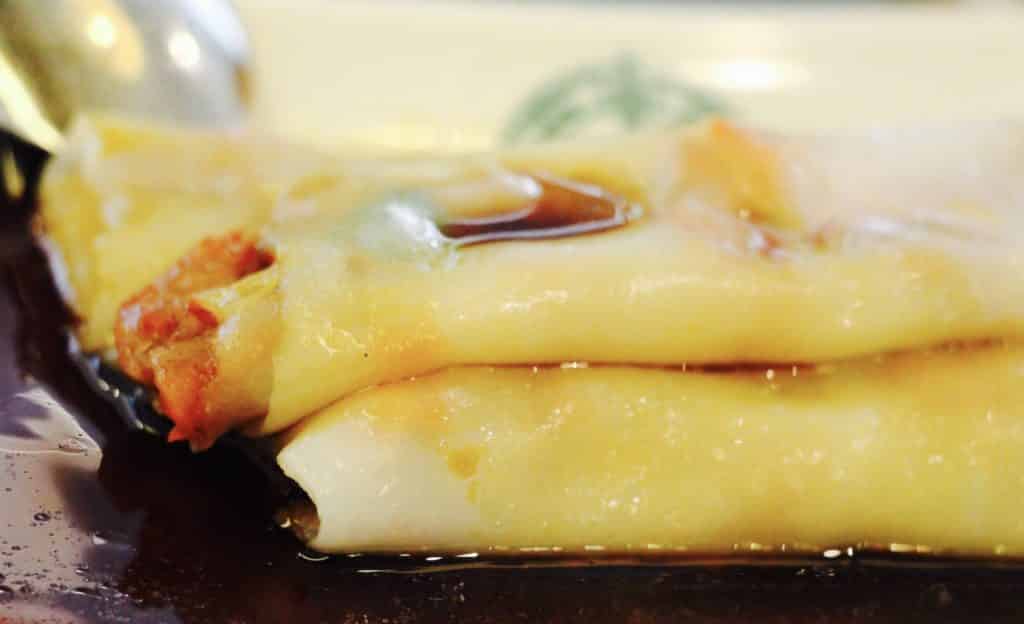 The Char Siew version of the same now. Again that sweet sauce, slippery smooth vermicelli, but now with sweet and delicious BBQ char siew pork. Smoky edge to it from the BBQ. Bloody good this was. I think Amy's favourite as she ate like two of them. Well done Tim Ho Wan @ I12.
Poached fresh greens. Not much to say about these as they were indeed poached fresh greens. Kai-Lan to be exact, again with a good dollop of the sweet sauce – yummy!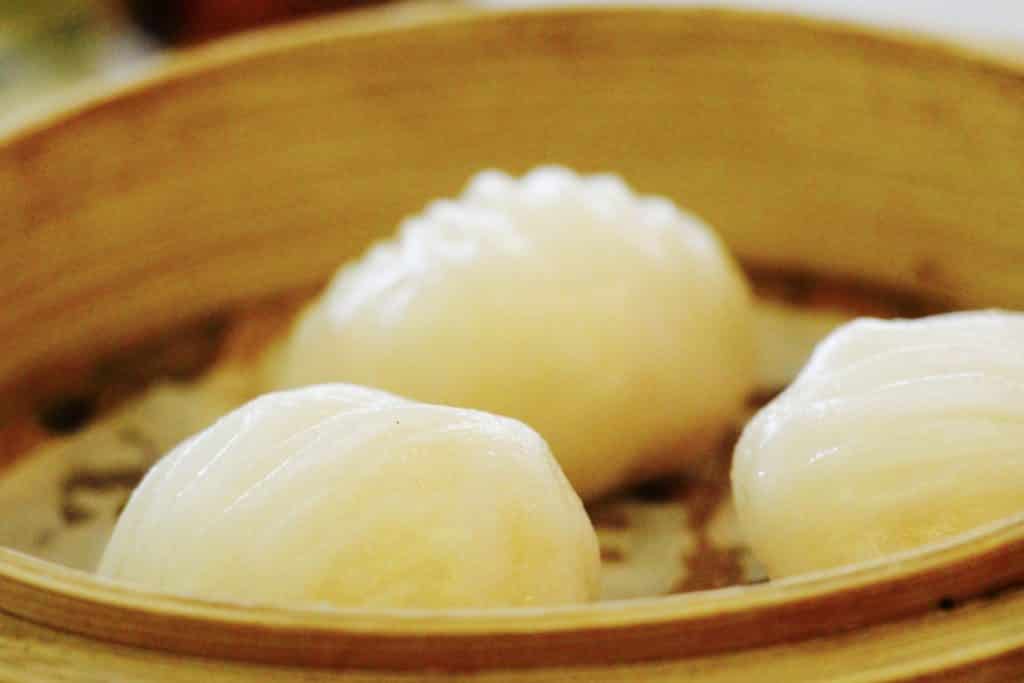 Tim Ho Wan i12 Up next was steamed prawn dumplings. Again not a great deal for me to comment on here as I did not eat this. Amy and Jude devoured these and seemed to really like them. All I can do is that!!!
Last but not least were the beef balls with beancurd skin. Poor little Jude didn't take to Tim Ho Wan i12 food he tried to get these as the last result. But even these he spat out. These were great though, steamed beef with lemongrass (if I am not wrong) and herbs. Delicious with a little soy sauce dip. Rally good in fact!
So there you have it my review of Tim Ho Wan @ I12. It really was very good. Come on you know there's going to be a but… BUT, you know I wish Din Tai Fung was still there. That wins this war. I think we will get a little bored with the limited menu of Tim Ho Wan @ I12. Especially as we already exhausted all options for Baby Jude. Mind you, we will be back. I have to have the BBQ pork buns again. That's a drug that dish – get down here and see for yourself – ENJOY!!!