Guzman Y Gomez the McDonalds of Mexican Food
Guzman Y Gomez has been spreading across the island faster than Covid with 16 outlets to date.
Guzman Y Gomez is bringing cheap and affordable Mexican food to the masses much in the same was McDonalds did decades ago!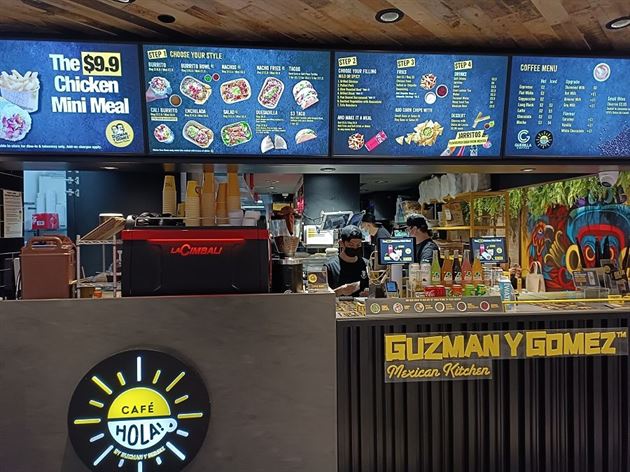 Guzman Y Gomez has done an incredible job on branding, the stand out images and style brings in the turnover for sure. But does it deliver on Food quality and Service to back up that big upfront marketing effort!
Read on to find out more….
When you are in the mood for Mexican food in Katong and need to kill a craving where it be some Tacos or some Ceviche (see my other post on Huevos & Nixta) but don't have the time or the budget to eat at Comida then Guzman Y Gomez is for you!
They offer an array of Mexican foods from the Classic Burrito, Tacos to Enchilada's and everything in between. The offerings are the standard Mexican foods that everyone knows and understands.
Guzman Y Gomez - Enchilada
Soft Taco or Hard Taco that is the Question
According to our good friends at the Mexican Embassy Papi's Tacos are the most authentic. But on this occasion I thought I'd try the hard shell $3 Taco to see it was all it was cracked up to be!
At additional cost I added slow cooked beef, small guacamole and a side of Jalapeno Ketchup to spice things up! I must say I was disappointed.
What I missed on this visit was the Salsa Station, if like me you like your chili and sauces then this is a must try, check out all these types of condiments to add to your meal at Guzman Y Gomez!
I am not one for ordering Nachos in a restaurant, they are glorified crisps to me but will eat them when in front of me for sure!
Take a look at the toppings choices for the Guzman Y Gomez 
Nachos:
House-made corn chips
Succulent meat or veggies of your choice
Black beans
Melted Australian Jack cheese
Pico de Gallo (a fresh-chopped salsa)
House-blend salsa
Guacamole
The Infamous Jarritos Mexican Cola
What does Jarritos Mexican Cola taste like?
The Mexican cola taste in this drink is light and refreshing, with hints of vanilla and spicy ginger. A pure, non-syrupy sweetness is achieved by the use of natural fruit flavors, cane sugar, and never high fructose corn syrup.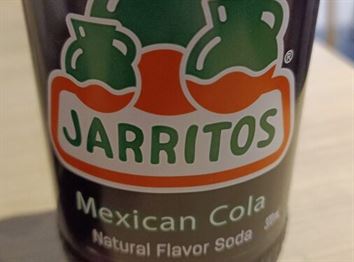 Guzman Y Gomez - Conclusion
Location wise they have it on point being right inside as you hit the center of the Katong i12 Mall. Service level leaves little to be desired, staff were like headless chickens, it took the manager to take over to get the very simple order correct.
$3 Hard shell tacos was underwhelming, lacked overall flavour and was bland, thankfully the Jalapeno ketchup saved it. Filling was lacking but hey what do you expect from a $3 taco in the first place! But then when you look at what Hawker foods you can buy for $3 I think they can do better on fillings.
Will I go back? Yes I will but only to try the soft tacos and enchiladas!
Address: 112 East Coast Road #01-27 Singapore 428802
Connect with Us on Social Media