Clam, bacon and potato stew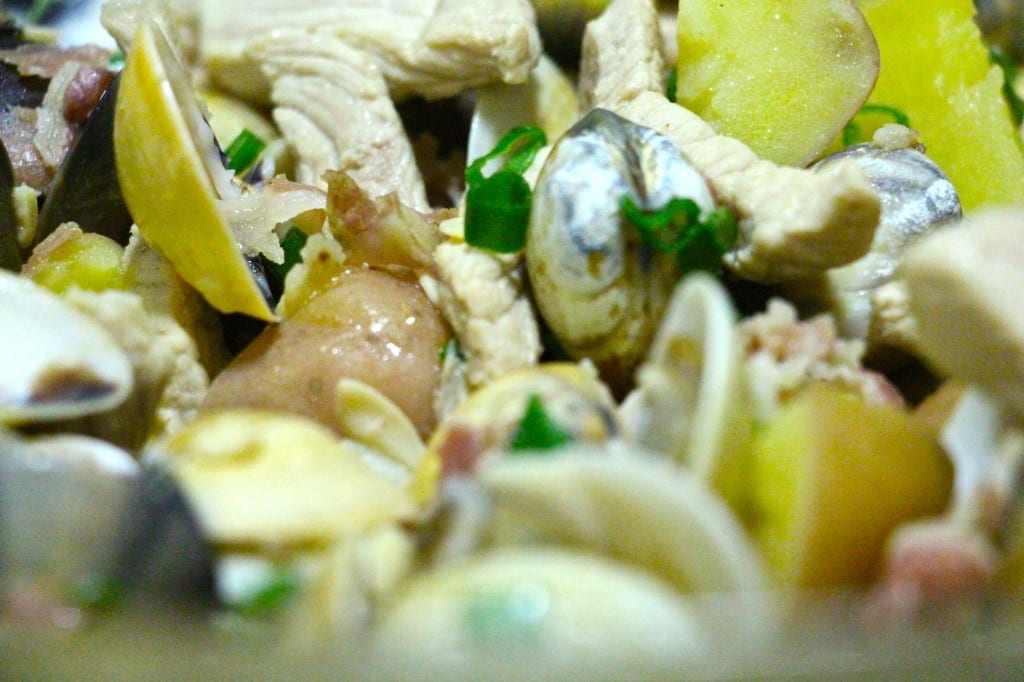 Clam, chicken, bacon and potato stew
This is a recipe I knocked up for the girls today. Clearly this is not in my favourite list of things to eat though. Clams are YUCKS for me!!! But I have to say they seemed to like it so let's go for it. Here is my little recipe for Clam, chicken, bacon and potato stew. Why not have a go at this yourself. It might impress your loved ones too.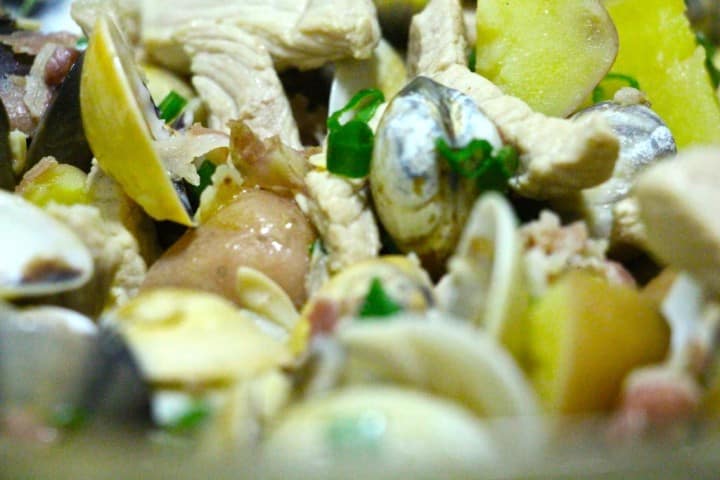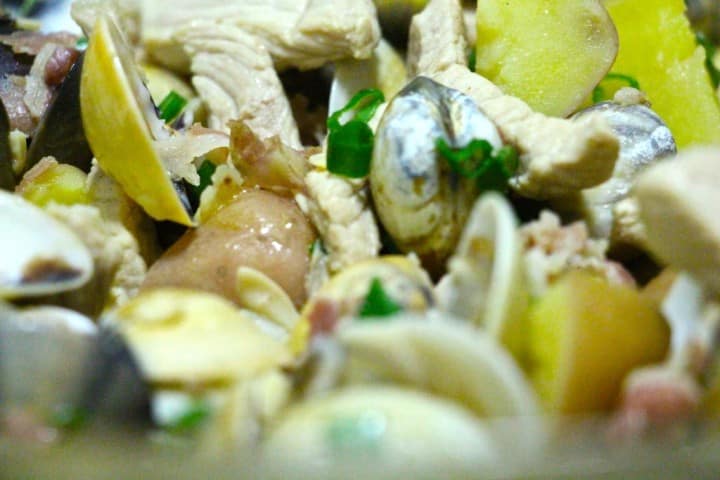 This is an extremely simple dish to make. Here now comes my clam, chicken, bacon and potato stew. This will easily make enough for 4 consumers;
2 packets of fresh clams;
2 chicken breasts;
4 finely chopped garlic cloves;
10 small red potatoes cut in to quarters, and boiled in salty water until just soft;
1 packet of smoky bacon, cut in to strips;
1 packet of finely chopped Scallions; and
1 cup of white wine.
Here we go, how to make my clam, chicken, bacon and potato stew;
Grill the chicken with a little sea salt, and cracked black pepper;
Let the chicken cool and then strip it in to bite sized pieces;
Grab a big pot with a lid;
Drizzle in some oil and get that on the heat. Throw in the bacon and get that browning;
When the bacon starts to crisp add in the clams and the wine;
Put on the lid and keep shaking the pot whilst still on the heat;
You want to wait until the really strong wine smell has gone and the clams are all opened;
Add in the potatoes and get lid back on again, and let it stew away for about 5 minutes more;
In go the scallions and then take the pot off the heat;
Done!
You can serve this straight from the pot, maybe with some nice crusty bread. I told you this was easy. My very delicious clam, chicken, bacon and potato stew. It was delicious, so I was told – ENJOY!!!
Is Life a Recipe YouTube Channel
(Visited 17 times, 1 visits today)