Pocoloco @ Snow City
As I mentioned in the blog on NinaKennett.net about our Snow City – for the 1st time in forever… we have not been to Snow City for about 6+ years now. Jude was not born, so this was his 1st time, and BeBe too. We were going for lunch 1st before enjoying the snow so had a quick look at the website and saw they had a restaurant now, well that's new. A new restaurant here is Pocoloco @ Snow City.
I asked the guys how long they have been open. Three years was the answer. Wow, we really have not been here forever. I'll let them intro themselves 1st and then give some food overviews with some snaps. Here comes Pocoloco @ Snow City.
Created by the guys from Siam Square Mookata, who I fid out to have like 5+ other restaurants across Red Dot. Pocoloco @ Snow City is the one-of-its-kind brewery that pairs Italian food with handcrafted beers. Instead of regular German pork knuckles and sausages, they pair it with pasta, risotto and other Italian dishes.
They state Pocoloco is the best solution for whoever like authentic Italian food in Singapore. They import most of their food directly from Italy in order to give the best in terms of quality and authenticity. They choose only the products of the best Italian brands.
We had a really nice lunch here. The food was really nice. It was also quite a surprise so made all the better. Our previous Snow City experiences have been McDonalds (Boo) at Science Centre or the tiny little Cafe Kiosk in Snow City itself. So to have Pocoloco @ Snow City was a major upgrade to our experience today. The staff were really great as well. Very engaging and extremely friendly.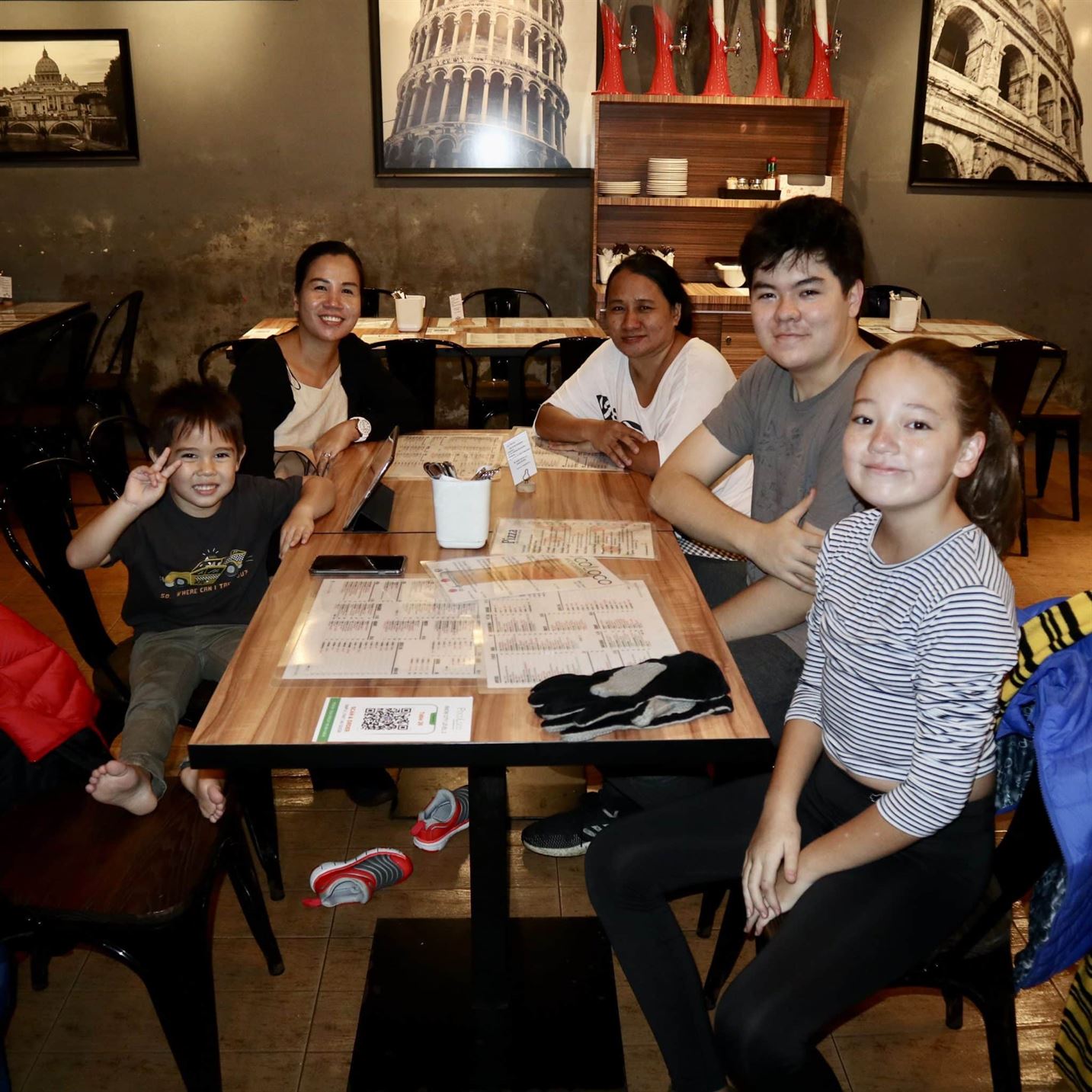 I love food surprises and Pocoloco @ Snow City surely gave them to us today. I was expecting to be cold and wet and snacking on my least favourite food from the ageing clown chain. But no, I was grazing on really good quality Italian food. The kids had a blast in Snow City. We had a wonderful lunch. What an incredible few hours we had over West. If you happen to want some good fun kid-time, look no further. Get your warm shit on and make sure you pop upstairs for a cracking Italian with the boys – ENJOY!!!