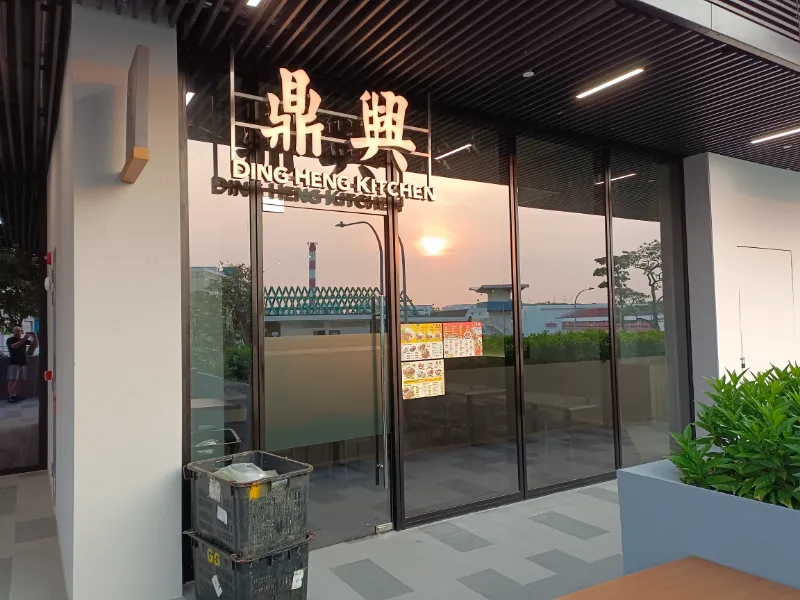 Ding Heng Kitchen is not new the to Upper Changi Hood, they headed to Downtown East 3 years ago and have now made a return to the local area at the request of the management of Komo Shoppes.
From our initial discussions with the owner, which I am sure there will be more going forward it appears they have a good local following and the place soon filled ups as time passed that morning of our visit.
Breakfast Menu
So before 11am there are limited items on the menu under Noodles (images of which can be seen below)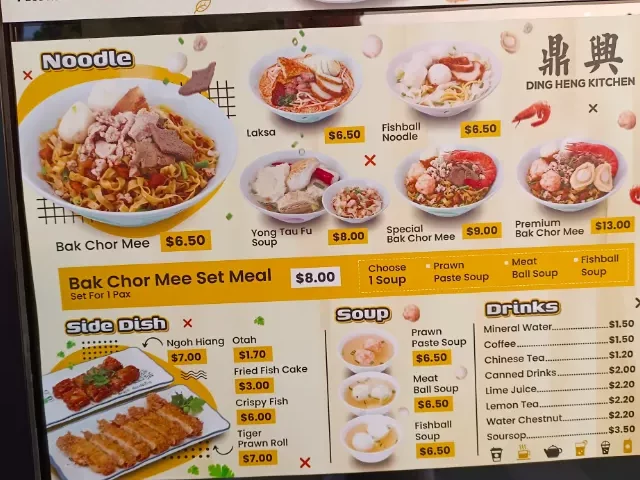 For the breakfast we ordered the Special Bak Chor Mee, Laksa and Fried Fish Cake.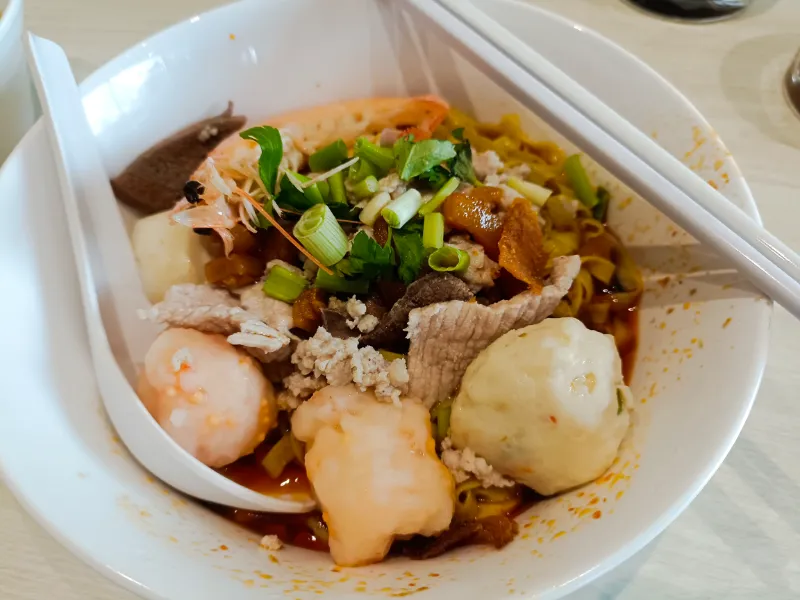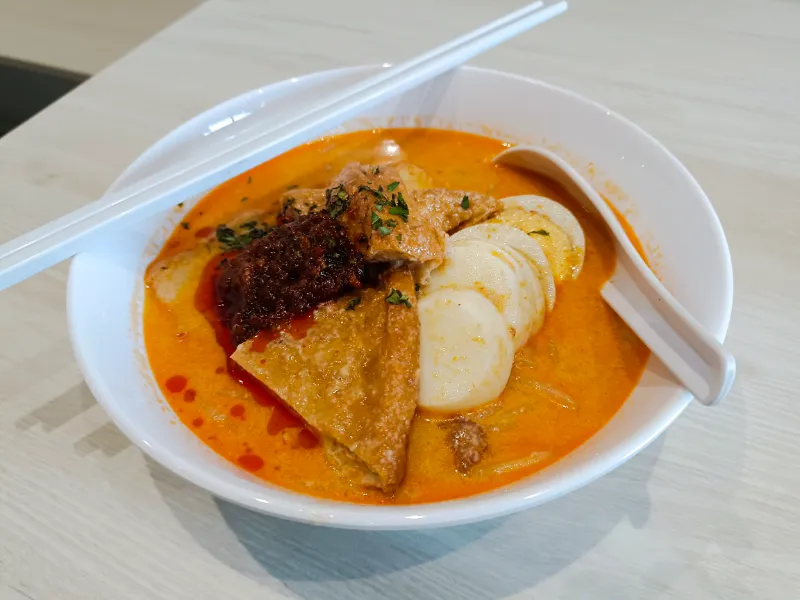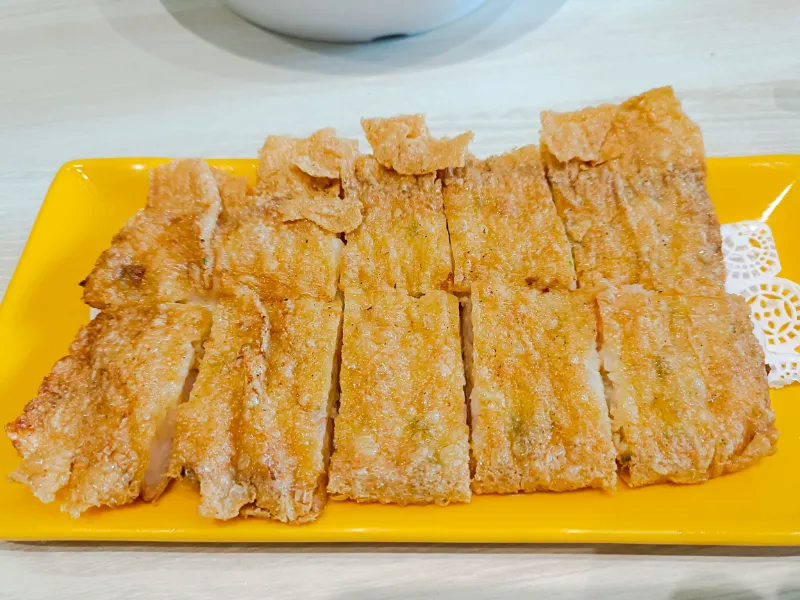 The coffees were local style coffee from a machine and reasonably priced, we added a last minute Otah into the mix!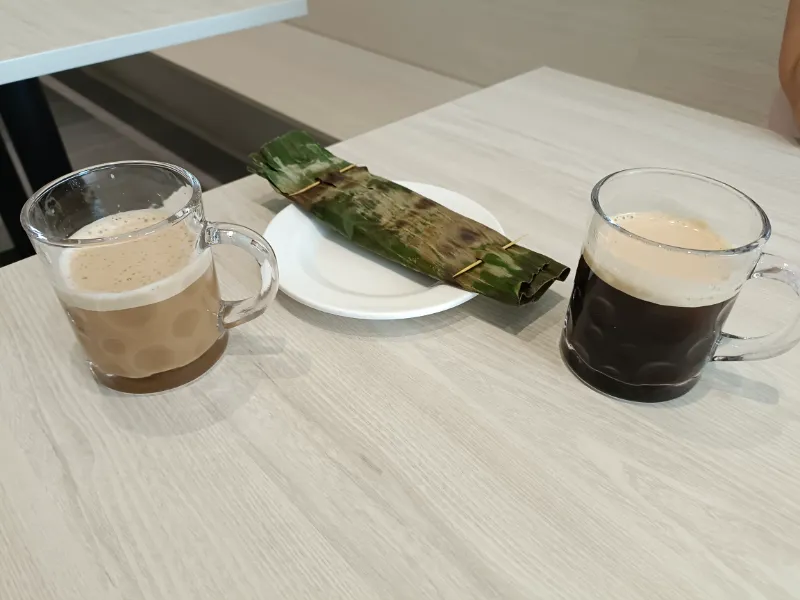 Food available after 11am
The dish the owner recommended that I will be back to try for sure is the Butter Pork Rice, check out the two delectable menus below and look back to this page for future updates!
Ding Heng Kitchen is a super cool restaurant that has yummy rice and noodle sets for you to try. They have Butter Pork Rice, French Style Beef Rice, Thai Style Chicken Rice, Ginger & Onion Venison Rice, Sambal Prawn Rice, and Sweet & Sour Pork Rice. All of them cost $7.50, which is a great deal!
The Butter Pork Rice is all about tender pork with a rich butter sauce. The French Style Beef Rice is like eating in a French bistro with tasty beef and herbs. The Thai Style Chicken Rice is a slightly spicy and tangy, just like the food in Thailand. The Ginger & Onion Venison Rice has yummy venison meat with ginger and onion flavors. The Sambal Prawn Rice is perfect if you like seafood with a spicy kick. And the Sweet & Sour Pork Rice is a classic favorite with sweet and tangy sauce.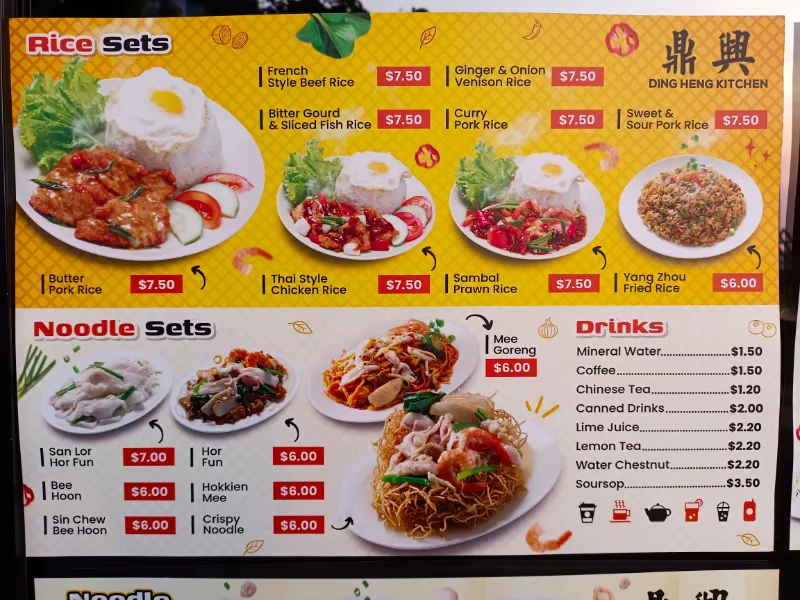 If you're more into noodles, no worries! Ding Heng Kitchen has got you covered. They have Bee Hoon, Sin Chew Bee Hoon, Hor Fun, Hokkien Mee Crispy Noodle, and Mee Goreng. And if you want something extra special, they have San Lor Hor Fun for $7.00. It's super yummy!
If thats not enough they als offer Bee Hoon, Sin Chew Bee Hoon, Hor Fun, Hokkien Mee Crispy Noodle, and Mee Goreng. All of these tasty noodle sets cost $6.00. They all have different textures and flavors, but they're all super tasty. And don't forget to try the San Lor Hor Fun priced at $7.00, which has smooth rice noodles with yummy gravy, seafood.
What is San Lor Hor Fun?
Ding Heng Kitchen is a friendly place with nice people and a cozy atmosphere. So, come on over and enjoy a delicious meal that will make your taste buds happy!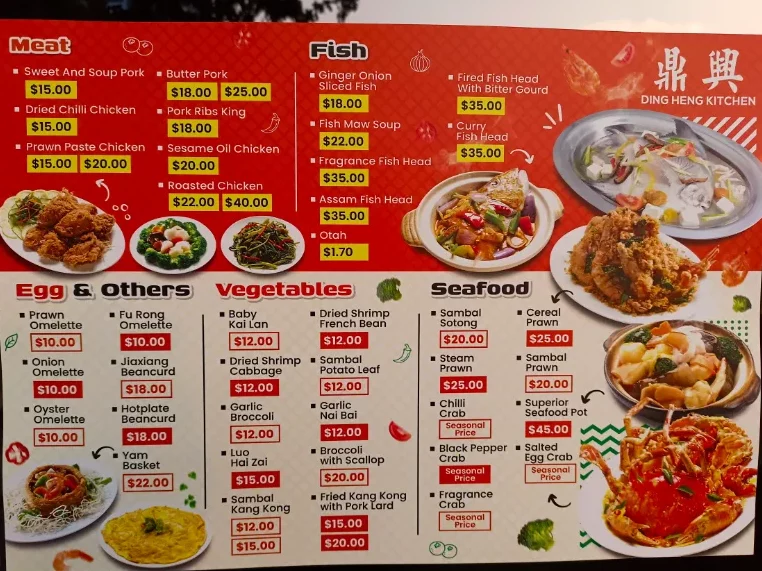 Ding Heng Kitchen Address
#01-11 – 961 Upper Changi Road North