Dining in London & Munich Town
I am such a lucky boy to have the occasional wee bit of travel in my job. Despite the economy flight. Hey, I still get to visit some amazing places. Having just had a week overseas in London and Munich, I thought it would be a good idea to show off some of the absolutely amazing food I just threw down my neck. And, amazing is the right word. Have a look at Dining in London & Munich Town.
So very lucky to be taken by my fantastic work colleagues to this wonderful place. Here is Union Street Cafe, by Mr Ramsay. I would say 100% to book this as it was rammed and we were very very lucky to be granted a table. So so happy that we were though. What a cracking place this is, and the food was just a tad off-the-charts good. Loved it.
Ping them here – don't get all disappointed!!!
47-51 Great Suffolk Street, London, UK, SE1 0BS +44 (0) 207 592 7977
unionstreetcafe@gordonramsay.com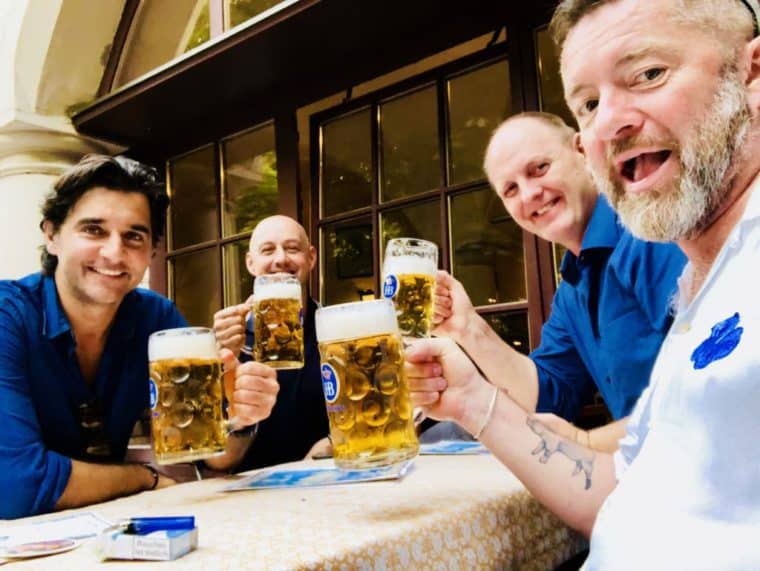 Get booked in here, and do not be disappointed – this is class Dining in London & Munich Town.
St. Pancras Renaissance Hotel London, Euston Road, London, England NW1 2AR United Kingdom
Phone: +44 (0)207 841 3540
So there you have it. Dining in London & Munich Town. What an incredible experience across these three locations. Absolutely the standouts for me. Amazing restaurants in amazing cities with truly amazing food to boot. Loving it here. Yep, I have to admit hunger pangs for London are indeed playing in my head. I miss history, architecture, and food like this in the former. It has been ace. I just need to bring Mary and the kids next time so they can enjoy themselves too. So folks get yourself here. Ring those numbers. You really will need to. If you come, when you come, I am pretty certain that you will indeed, absolutely – ENJOY!!!