Bakery & Bar St.Marc @ Parkland Green
A very sunny and hot Hari Raya 2016, off to Marin Cove we go, but when we got there it seemed as if the whole of Singapore had descended there. Change of plans kicked in. Let's wander to Parkland Green and see what takes our fancy from the fare there. What did we choose, we chose Bakery & Bar St.Marc @ Parkland Green.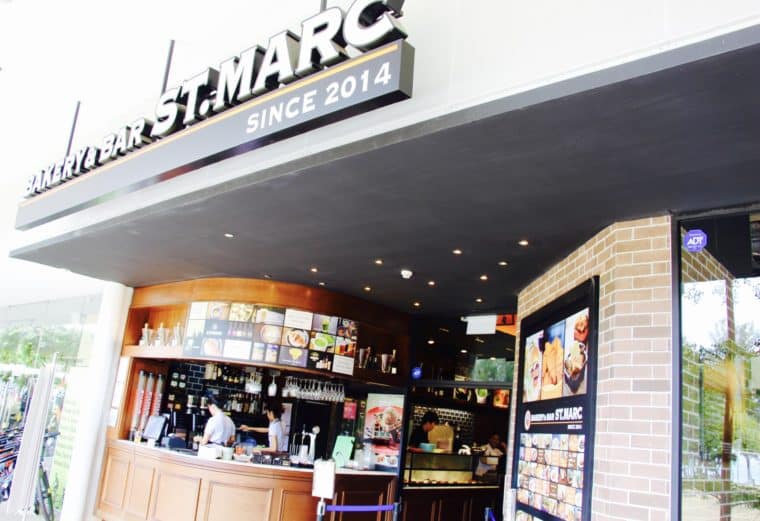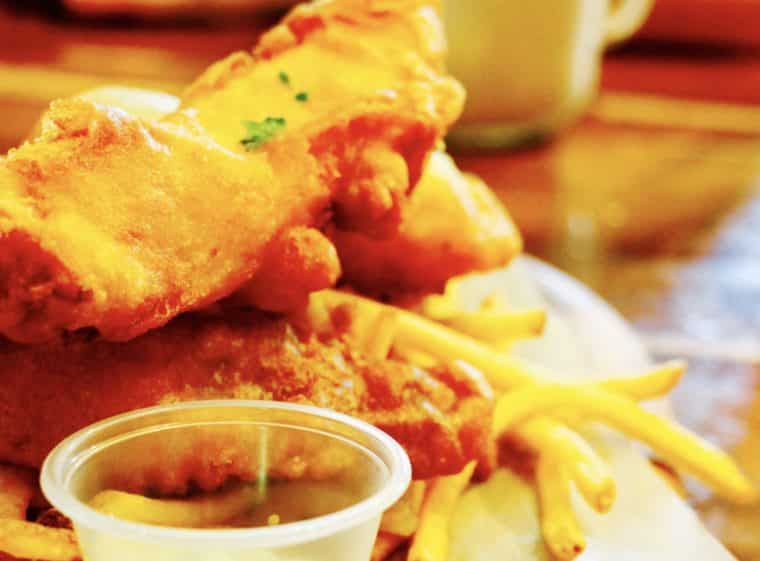 Great choice from Amy for her lunch. I have to say this is up there as one of the very best fish & chips I have ever tasted. The batter was crunchy and crisp, with no oil, and the fish was incredibly moist. Mary also commented how fresh the fish was, always a good sign. Can you believe this non fish lover is stating this – well I stand by my commentary, this was amazing fish & chips – a must if you come here, it's that good.
Not bad, not brilliant, but not bad. Nice & moist, lacking a little in seasoning I feel. Could have done with some more salt. And yes I am being picky because at $24.80 again you'd kind of expect the best of the best. It was good. Would I order it again, doubtful, but I sure would the fish and chips as they were top drawer. Absolutely bloody delicious.
So not a bad lunch at Bakery & Bar St.Marc @ Parkland Green, up there on price @ $16 a beer too, with total bill at $140, and that was only for Mary, Amy, Ollie and I. Nice place, we sat outside, we chilled, the kids played on the grass and with caterpillars. Relaxing, truly relaxing, so I'd pay a premium for just that. If you come too I hope you – ENJOY!!!