Tono Cevicheria @ Duo Galleria with Wifey
I had taken two additional days off after Vesak Day this year giving me a whopping 5 days off in a row. Now that is cool. I was able to spend time with the kids and wifey, showering Jude, getting him ready for bed, doing science with him before bed, and having lunch-times off with the wifey. Now you probably saw we went to Tonito's again at Jewel so Amy and Ollie could experience it. We sort of indirectly met the Chef and Owner, Daniel Chavez, and his Exec Chef Kelvin Khok. Whilst we were chatting to them they introduced us to their other restaurants and so today because we could, we did Tono Cevicheria @ Duo Galleria with Wifey.
Have a look HERE if you didn't read our Tonito's #2 yet.
A short cabin ride to the rather cool new Duo Galleria. One of those new concepts of residential and commercial office towers, with F&B beneath. It's supposed to negate the need for you to go anywhere. Wake up, go downstairs, go to work, eat your dinner, go upstairs to bed. Not my cup of tea, but the restaurant surely was. Let's have a look shall we @ Tono Cevicheria @ Duo Galleria with Wifey.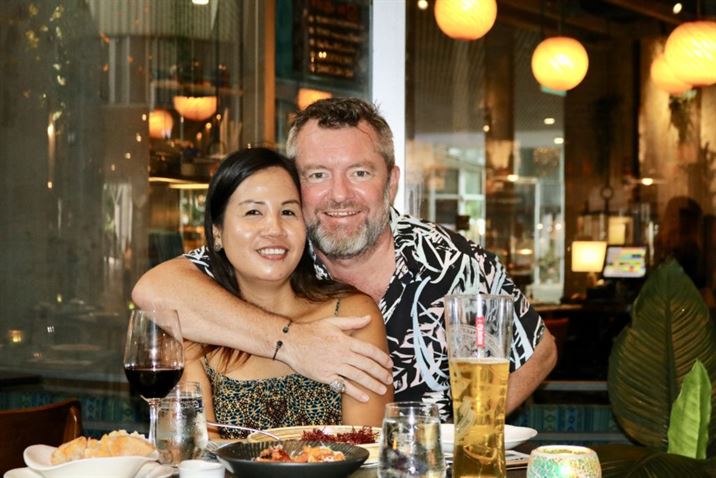 I tell you what Chef Chavez you are turning into a bit of a legend in the family Kennett household. That was one hell of a lunch. I don't know if your Exec Chef was in, amazing to see she has the same name just she is from Mexico, but the food was exceptional and the serving staff were just brilliant. Big call out to the young Filipina that just started with you. She was ACE. Seriously was one of the best lunches for a while, made even more special because it was just Wifey and I for once. Tono Cevicheria @ Duo Galleria with Wifey was an absolute cracker. We had a blast, we had time alone, we had an amazing new food experience. Get yourself down here if you are in the city folks, it is bloody brilliant, believe me. I guarantee you will – ENJOY!!!
Is Life a Recipe YouTube Channel
(Visited 109 times, 1 visits today)