Seb & Ali's ChillaxBBQ, Condo Break-In
Seb & Ali's ChillaxBBQ, Condo Break-In
Another ChillaxBBQ -this time for one of the and his good lady. 3 months in Singapore, so time for a 'house warming'. This is Seb & Ali's ChillaxBBQ, Condo Break-In. And we did it Tex-Mex stylee. I do believe it was a cracker. We're also locked in for a client's girlfriend birthday next weekend, so keep an eye for a blog coming near you then.
A few missed photos thatI am rather annoyed about, but hey. To call out, we did indeed visit Chris at The Cheese Shop,@ Joo Chiat – and created Mexican style 3-cheese fondue.  Our amazing blend of three cheeses was mixed with Jalapenos, coriander, red onion and glass of white wine. It was a belter. Knibbsy, thank you so much for getting the bread and coriander, for trying to 'save' the 'round 2′ of the fondue, and for Chef's special sauce topping on the sausage buns.
Let's have a gander at Seb & Ali's ChillaxBBQ, Condo Break-In, shall we…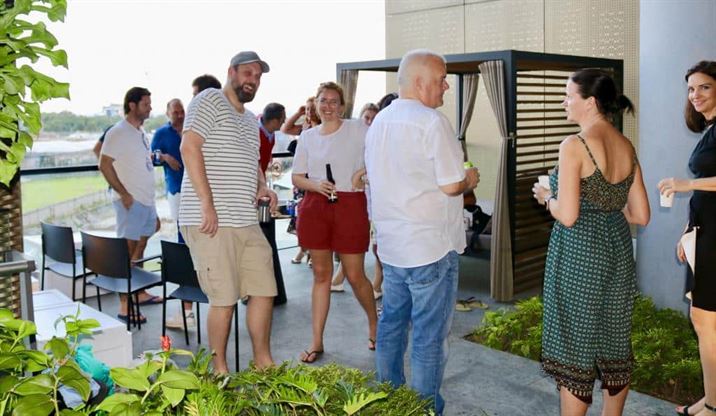 And that was that. Yet another ChillaxBBQ. This one to celebrate our best buds Seb & Ali's ChillaxBBQ, Condo Break-In. Sorry to miss some food photos, especially that 3-cheese TexMex fondue (Damn!!!). But the rest were damned good. If you want some of the same, drop us a line, we are pretty confident you will – ENJOY!!!
Is Life a Recipe YouTube Channel
(Visited 22 times, 1 visits today)