Tex-Mex dinner 3-ways…
There is one positive to Covid for me, which is the continuous work-from-home mantra. I love it. I still have many calls at silly o'clock to the USA and to Europe, Middle East & Africa, but they are all managed from home in the main now not stuck in the office. I also see my family 10x more. I can see them off to school, and even collect them from the school bus with no impediment on work. I also spend dinner time at home now, which is a 1st for many many years. That also means that the time usually spent travelling to and from the office in taxis or buses can be spent at home – and today that 'spare time' as used for cooking dinner for the family – and I went large and bespoke for 3 segments of the family…
Seared Tuna 'w' Avocado Salsa for Wifey
Cheese & Chicken Quesadillas for Jude Jude
Chicken Fajitas for Strawberry Blonde and I
Not a packet mix in sight – all made from scratch and all rather tasty it has to be said. And for dessert, it was my 'Rooks' Apple Turnovers… Again thanks to Diane Hall for that challenge haha. I reckon these must be #BillWallaceFriendly as nothing too extravagant in the recipe and most from the fridge, but sadly no cigar & a #NotKnibbsyKiddleWagyuFriendly today.
But, it was Yummo!!! Let's have a look.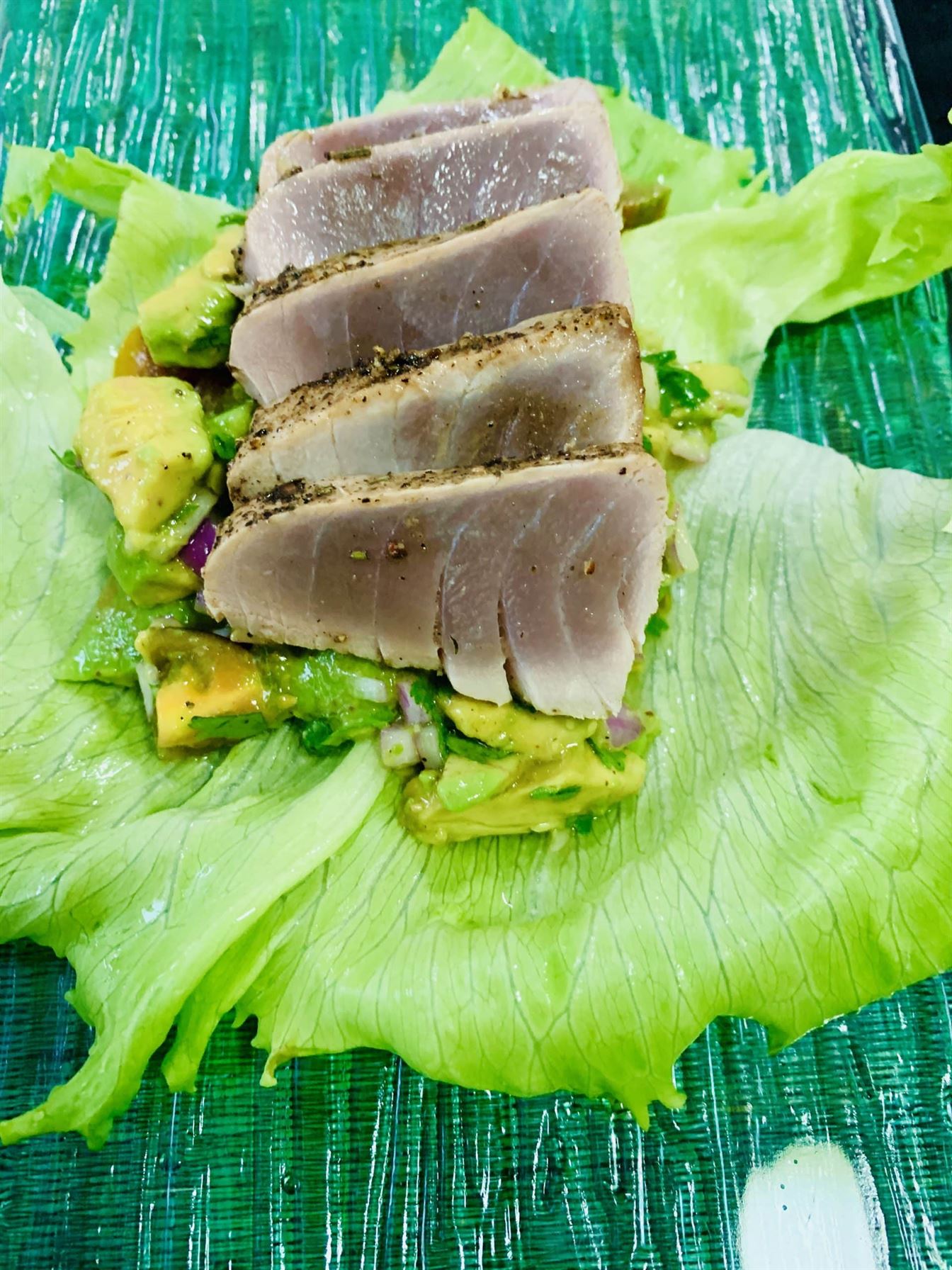 And that was that – a very happy 4-ball for dinner at Chez Kennett. I wonder what they'll bet getting tomorrow? The advance hint is that Skirt Steak, Wagyu Broth & Octopus is out of the freezer. Watch this space. A lovely array of flavours, textures and colours for tonight's Tex-Mex dinner 3-ways… A cracking dinner, super-filling and actually relatively easy to prep and cook I think you'll agree? More tomorrow – ENJOY!!!