Perle Noire @ Siglap
We haven't been back for a while. Since the last time of coming Perle Noire @ Siglap has even changed address. OK don't panic, as it is literally next door to where it was originally. Here is my review of Perle Noire @ Siglap when they were at their old address, click here. A new menu too, or perhaps just that we chose new items to eat today. You still have to love this place, the food is incredible. ALWAYS good. And the new items we ate today were following in that vein too. Absolutely wonderful food.
What did we eat at Perle Noire @ Siglap;
Garlic bread;
Truffle fries (no picture – pretty boring is a picture of chips);
Truffle scented mushroom velout;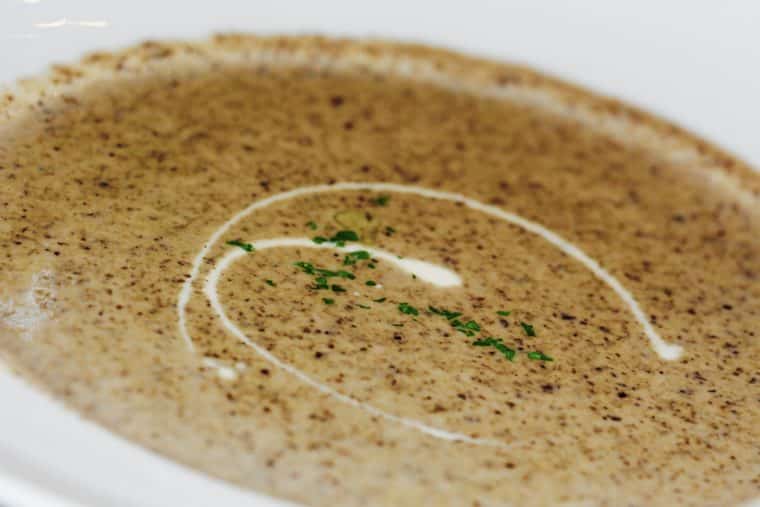 Chicken Karaage with Roquefort blue cheese sauce;
Pan fried foie gras with apple chutney and balsamic reduction;
New Zealand rack of lamb with jelly mint sauce;
Roasted chicken with shallot reduction;
Chaumes Le Cremier cheese fondue with French loaf.
So folks there is my review of the new Perle Noire @ Siglap. New menu and new address. But that is all that has changed. The food remains at the highest quality. It really is just so bloody good. We loved it here. Staff are great too. You will not be disappointed believe me. I also love the fact that the reason we ate here this night was because my 8 year old, Amy chose it. Good work Amy. You chose well. And so should you – ENJOY!!!