Black Pudding and Fried Bread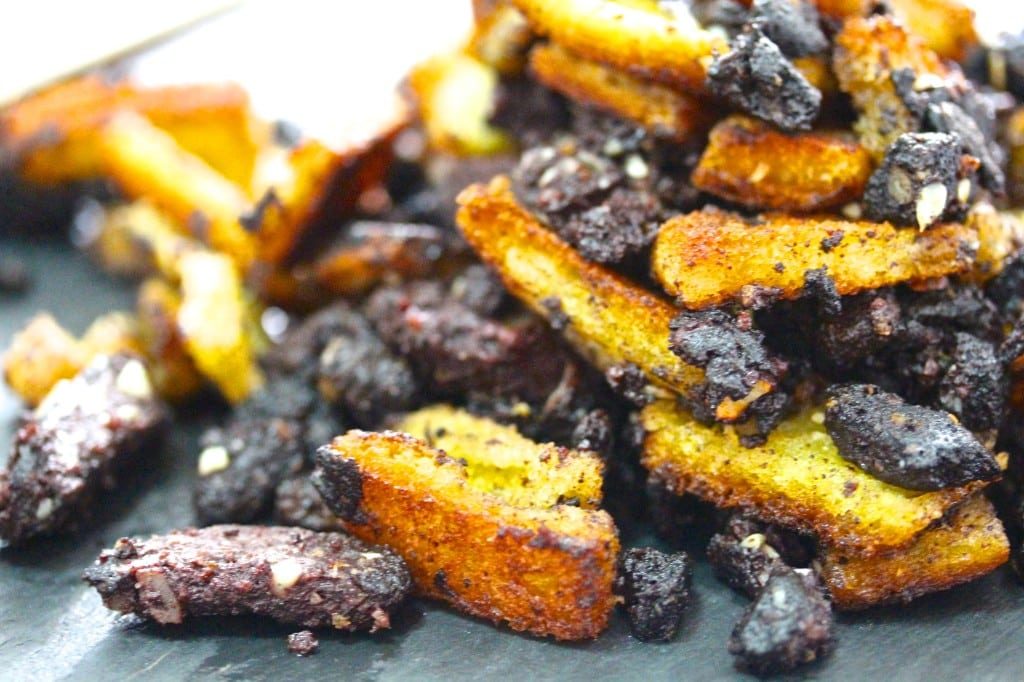 Black Pudding and Fried Bread
Am I a good parent? Breakfast on this 16th August, and a decision to not fast-food it, but also not really sure of calorie intake. I just forced it on my Mary and my kids. I loved it. They did too. About four years taken off their lives though. It was worth it – this is my Black Pudding and Fried Bread.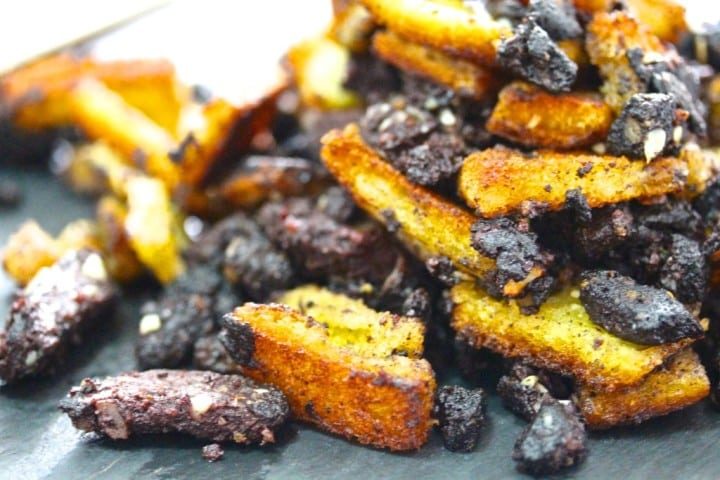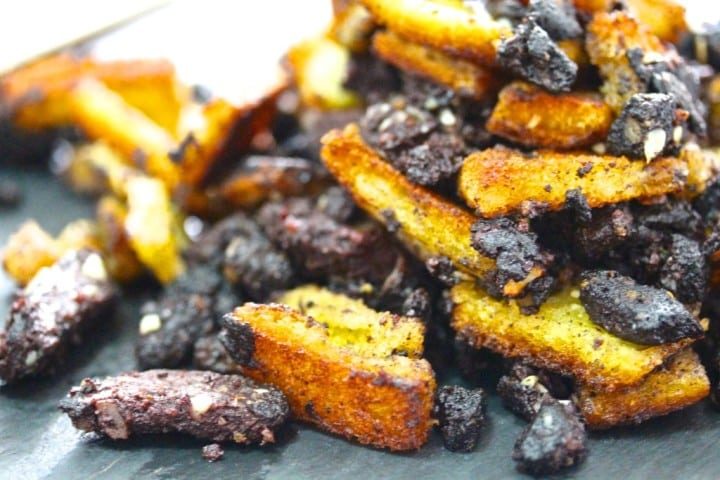 It goes like this for enough for four people to have a near heart attack experience of Black Pudding and Fried Bread.
6 slices of white bread – cut off the crusts and then cut in to large cubes;
10 inches or so of black pudding cut in to large cubes;
3 teaspoons of finely chopped garlic;
4 good glugs of Tabasco sauce;
1 large knob of butter; and
A couple of good gluts of olive oil.
Quick fire round a coming, here comes my Black Pudding and Fried Bread.
Pan on heat;
Add butter and oil;
Add cubed bread and flash fry until the bread is going golden;
Add everything else and toss, toss, toss as this will burn quick;
You are cooking this until the black pudding is blackened, the bread should also now be golden brown;
There is an opportunity to add anything to this – tomatoes, egg, sausage etc but we went virgin, or naked, or original..'
Plate her up in a pile and chomp on!!!
And that is it. That is my Black Pudding and Fried Bread. It's killer, literally!!! It's a die die must try, literally. You have to have a crack at this. If you do, I absolutely know you will – ENJOY!!!
Is Life a Recipe YouTube Channel
(Visited 49 times, 1 visits today)