Pirates of the Caribbean Food coming to Katong
Lime House Katong? Woo Hoo, we are Super Excited….
Whilst we miss our mates from Rabbit Carrot Gun Katong since they shut their doors a few months ago the ISLIFEARECIPE crew got some breaking news which made us all smile on the East Coast.
Lime House is finally coming to the East… they are painting everything bright Lime green. Chris and his crew are setting up shop and we will soon have, later in May a fully functioning, Lime House Katong.
Lime House is already a massively popular dining and cocktail location in the heart of the food scene of, Jiak Chuan Road, Keong Saik Road and Teck Lim Road where they rub/rubbed shoulders with food monsters like Burnt Ends, Alegria, and Potato Head.
It's undetermined yet when will be the official opening date, or what the interior will look like, but looking at that exterior paint job I think we can state with confidence it's going to have a Lime green theme, that is light and airy at Lime House Katong. 
Also undetermined is who the crew will be, and will Jarek, Thomas and Andy be on their way East along with Chris or will this be a new crew…
We are certainly looking forward to Curried Goat and Jamaican Jerk Chicken and plenty of dishes for the Vegetarians out there plus their own bottled Hot Sauce (that stuff is off the charts) and all to be washed down with some of the finest Jamaican Rum.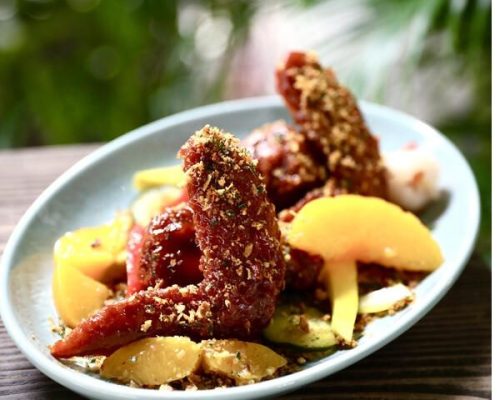 What to expect at Lime House Katong. Let's hear from Chris about Lime House Jiak Chuan Road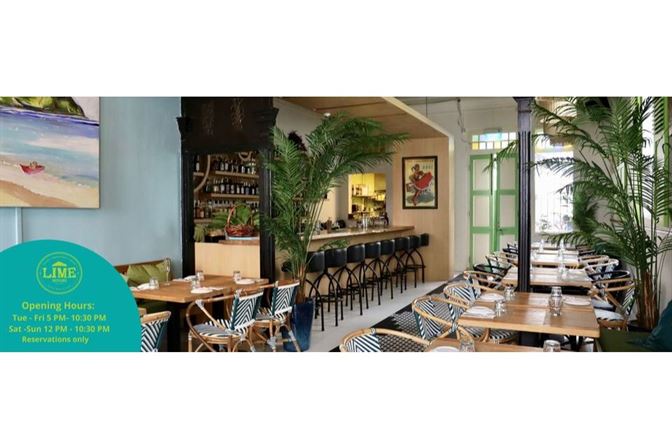 Lime Green is the new black. 
Lime House Katong is coming. We await with baited breath.
We're on the mailing list and will be visiting Chris and the crew as soon as they open and get a review down. Watch this space for our Lime House Katong review and 2022 menu. We cannot wait to have our new neighbours with us and enjoy some incredible Caribbean food, sample their amazing cocktails and get some East Coast Limin' going on…
Address &Telephone Number
Telephone number is an unknown at this time, as is the menu, how to book, and whether Lime House Katong will do delivery and pick-up. 
But we surely know the address, as they have taken over both Trenchard Arms and Rabbit Carrot Gun.
47 – 49 East Coast Road, Singapore 428768
Lime House East Coast Opening Hours
11AM-11PM on Tuesdays to Thursdays and Sundays.
Friday and Saturday, open from 12PM until till midnight.
Closed on Mondays.
Connect with Us on Social Media
(Visited 736 times, 1 visits today)