ChillaxBBQ Stay@Home Recipes #12
Low & Slow Roast Pork Belly
Wifey asked me to defrost the Pork Belly today and cook for dinner. Yep, it was in the freezer already so yet again another, #BillWallaceFriendlyRecipe. This is, in my humble opinion, the very best way to roast pork. You want the most succulent, soft pork meat, and super-crispy pork skin. Do it THIS way, the way of ChillaxBBQ Stay@Home Recipes #12. A call-out to my BFF Doug Peris who inspired this version and this recipe for Low & Slow Roast Pork Belly.
For this amazing Low & Slow Roast Pork Belly you will need;
Patience, as this is low and slow baby
1Kg of de-boned Pork-Belly
Chinese 5-Spice
Soy Sauce
Sea Salt & Cracked Pepper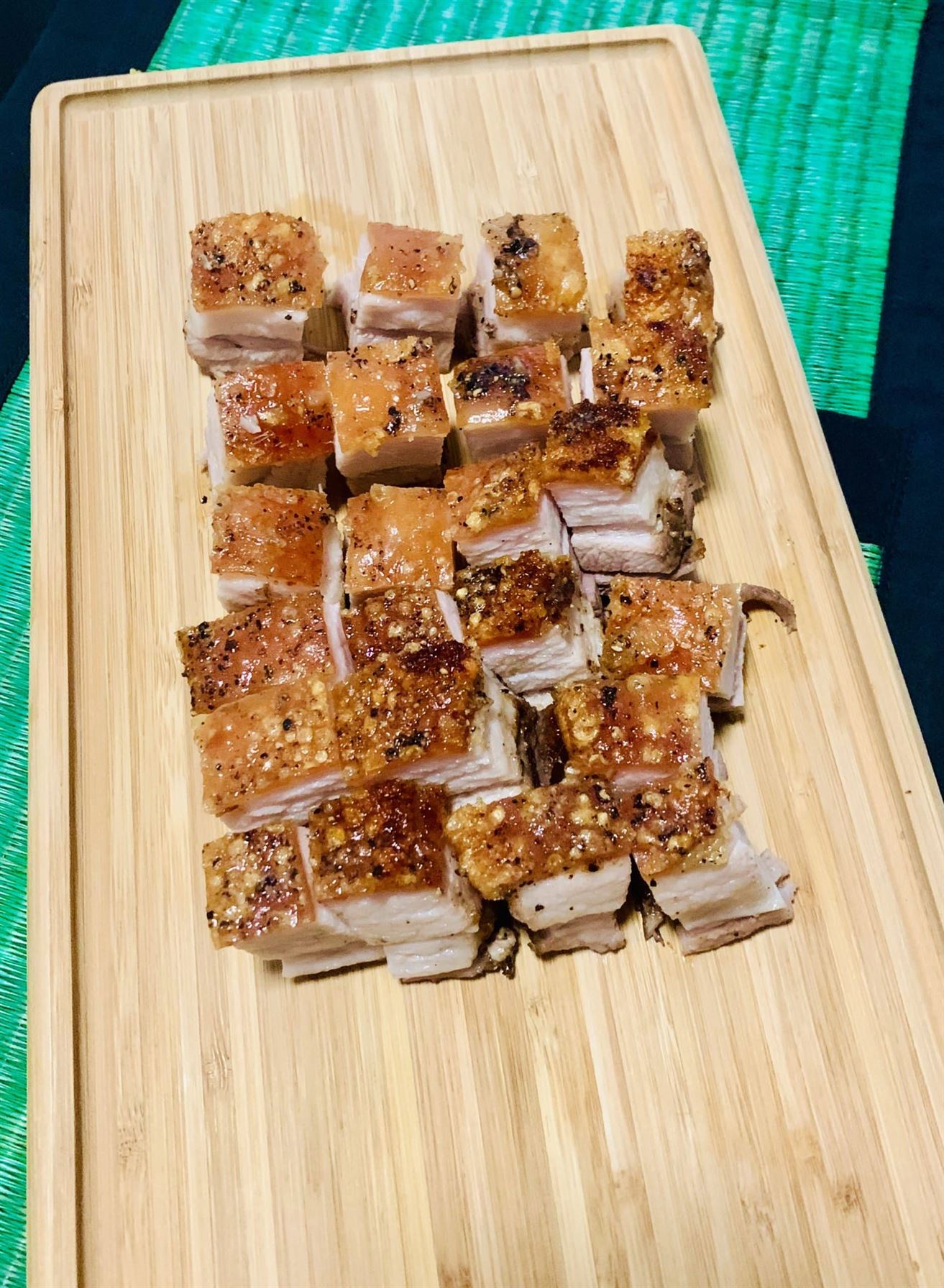 Keeping the easy recipes, but with amazing outcomes, going hopefully. This is a cracker and a major favourite at every single ChillaxBBQ that we serve this at. You can serve this with some English Mustard, maybe Apple Sauce. Or as we do in ChillaxBBQ combine the two and serve the pork with Apple Mustard Puree. Hell Yeah!!! So this was ChillaxBBQ Stay@Home Recipes #12, and the recipe was for an all-time favourite and special one for Singapore of course with one of our quasi National Dishes being roast meat and rice, of Low & Slow Roast Pork Belly. The whole family will love this, of that I am certain. So get your pork face on and get cooking – ENJOY!!!