Amazing BBQ Recipes – 5 more for you
Do you remember by blog, 3 brilliant BBQ recipes? That got over 1,000 looks and likes thank you. Because of that I decided to cook for Hari Rya Day today, and to do BBQ and to share those new recipes with you all – here you go folks here is Amazing BBQ Recipes – 5 more for you. You lucky people. I hope you like these. I'll do them one by one, all very simple.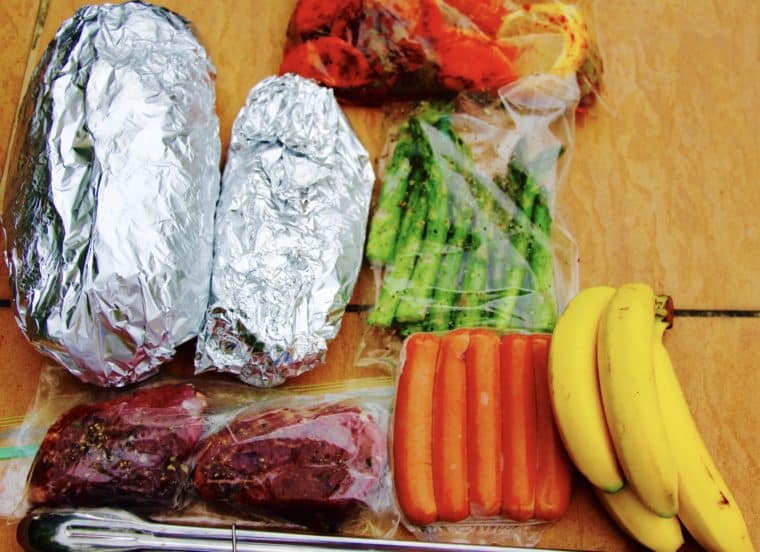 Amazing BBQ Recipes – 5 more for you; #1 Papaya & Lemon Prawns
Pop in to a zip lock bag the following. Once you have it all in there, give it a good shake around to muddle the ingredients. Simply bash all this on to the BBQ, making sure the prawns are on the heat, and layer the fruits on top. Turn those prawns over when they go pink, should be about 3 minutes per side. Then serve up as above. Simples…
10 prawns with shells on;
4-5 slices of fresh papaya minus the pips;
4 slices of fresh lemon;
A good pinch of cracked black pepper (I used my Kampot, thanks Doug Peris & Simon Ranahan) and sea salt;
A squeeze of 1/2 a lemon of juice;
1 teaspoon of smoked paprika; and
A glug of olive oil.
Amazing BBQ Recipes – 5 more for you; #2 Sea Bream with Thyme, Mint & Lemon
Take a large piece of silver foil, lay your gutted fish in the middle. I'd be gutted too if I was about to be thrown on hot coals. I used a Sea Bream. Stuff the cavity with fresh Mint and Thyme, and 2 slices of lemon. Score the skin with a sharp knife, and then drizzle a little Olive oil over both sides, sprinkle with sea salt and cracked black pepper and a good squeeze of lemon juice. Yep that is it – how simple.
Seal the foil up and then on to the BBQ. You'll need about 10 minutes per side. Then take it out of the foil to char the skin up, say another 2-3 minutes per side. Serve that baby up, nice!!!
Amazing BBQ Recipes – 5 more for you; #3 Garlic, Mushroom & Cheese Bread
So easy again. Take a loaf, and cut in half, but not all the way through, you want to keep a 'hinge'. Slather some salted butter all over both sides, spread some finely chopped garlic, lay some Enoki mushrooms on top, then some thin slices of cheese. Sprinkle some sea salt and cracked black pepper over and then close the bread together. Keep it together by sealing the foil.
On to the BBQ and cook for about 10 minutes per side. This will crust the bread up, melt the butter, and cook the mushrooms. This is flipping delicious believe me.
Amazing BBQ Recipes – 5 more for you; #4 Salt & Pepper Asparagus
Again this one cannot be simpler. In a zip-lock bag throw in;
10 or so large asparagus stalks – I had simply trimmed these to lose the tough bases;
Drizzle with Olive oil; and
Sprinkle with sea salt and cracked black pepper.
That really is it – can it be simpler? So easy. Roll those around in the bag to coat the asparagus. When you are ready whack these on the coals, and turn frequently until nice and charred. This will literally take 5 minutes. You'll end up with blackened and smoky asparagus that still has a lovely crunch to it. Beer food on steroids, love this one!!!
Amazing BBQ Recipes – 5 more for you; #5 My Amazing Salt & Pepper Beef, with cauliflower puree
Oh yeah baby. This came out truly amazing. Perfectly cooked. I used two thick rib eye steaks. Again whack them in to a zip-lock bag and a the usual drizzle of Olive oil and sprinkle of cracked black pepper (yep in goes Kampot), sea salt, and 3 roughly chopped shallots. That is it. Leave it alone after that until you are ready to cook, don't disturb it, just leave it alone.
10 minutes before cook time, let it get to room temperature or actually outdoor temperature as we were at the BBQ. You then want to put this away from the hot hot coals and slow cook this to a seared, charred and blackened state. First on one side, then flip, then do each edge. Off the coals, cover with a tea towel to rest for 10 minutes and then slice nice and thinly and serve with my cauliflower puree. Oh boy this is just so damned fine – it is truly amazing!!!
I got this idea from a recent trip to Slake Restaurant – remember the Blog? With the pork they had a 'smear' of cauliflower puree. I'll have a go at that I thought, and here is my version.
Boil up one head of trimmed cauliflower until it is soft and cooked. Drain and then add in to the pan, 2 tablespoons of chopped garlic, a tub of double cream, a good pinch of sea salt and cracked black pepper and a good pinch of smoked paprika and get your hand-blender in there and whizz to a smooth consistency, like you can see above. Serve with the steak as a dip. Match made in heaven in my reckoning, bloody nice. Hope I did you proud Slake.
So there you have it folks, my Amazing BBQ Recipes – 5 more for you. Do you like them, did you try them? Mary and the kids raved about them. Ollie, bless him, was again stating; "How the hell do you cook such amazing fish recipes when you don't actually eat it?" Apparently that recipe was a very good one, Mary also commenting – but also stating I loved everything. Love my family, best critics but also best at praise. So my friends I hope you also – ENJOY!!!