Do.Main Deli & Bistrot, 266 Tanjong Katong
You know you have those moments when you think to your self I am in absolute food heaven? Well that happened today, it is also only round the corner, and that has made my whole weekend. Today was our first visitation to the newly opened Do.Main Deli & Bistrot, 266 Tanjong Katong. Time to see my mate Stephane, and sample his new wares at this cracking location, you may know him from his other joint Bar Roque?
I would suggest 100% that you book first at Do.Main Deli & Bistrot, 266 Tanjong Katong, as it is absolutely superb food, and monster busy. So make sure you give them a bell on 6348 1406 to not be disappointed. It is on the small side, but has seating in and out, but seriously do not disappoint yourself – BOOK, because believe you will be sorely annoyed if you don't get chance to eat here.
I have to say that I had some of the very finest food here today that I have ever had. They state it themselves, our artisanal daily goodness, was certainly served up today. More to the food we ate in a second, but just highlight this place is a bistro, deli, coffee shop, bakery and patisserie all in one. See what I mean about foodie heaven. I could have sat there all day watching the punters come and go, and the kitchen staff churning out amazing food, loaves, buns, croissants and more. I officially am in love with Do.Main Deli & Bistrot, 266 Tanjong Katong.
Like all new restaurants they are bedding down still, and Stephane himself said they are still refining the menu. But truly do not worry re that, just get yourself down here to sample some wonderful French fair, some rustic in its style, but gourmet in taste. This is now up there as a Kennett Family favourite – it is indeed Die Die Must Try.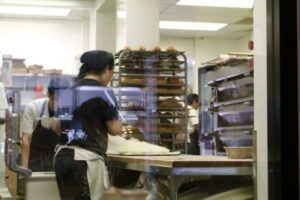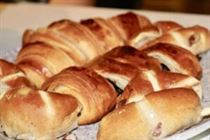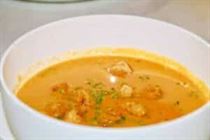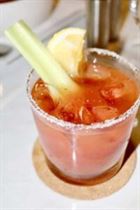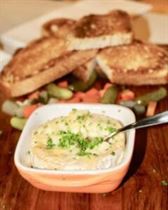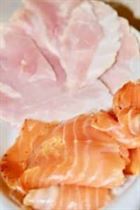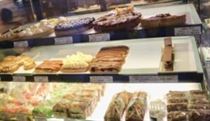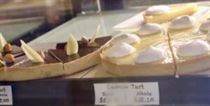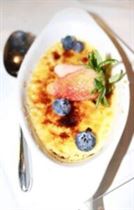 So there you have it, folks. Our experience today of the incredible new joint from Stephane, Do.Main Deli & Bistrot, 266 Tanjong Katong. Funnily Do is meant to be Dough for the bread, and French for hand is Main. Do the math. You simply must come here. If you like food it is a must. Try what we tried, but also get into that menu. I am going duck confit and escargots next time. Stephane, be proud mate, it is QUALITY. Pop down, and say hi to Stephane and his crew. If you do, it is 100% that you will – ENJOY!!!