Merry-Go-Round Wine and Whisky Bar, brand new to Siglap and the East Coast for 2023
Merry-Go-Round Wine and Whisky Bar is BRAND NEW for Siglap. Yet another incredible offering on the East Coast Road, for us Siglappers.
Are you a lover of fine wine and whisky? Look no further than Merry-Go-Round Wine and Whisky Bar, a charming bar situated in the heart of Siglap next door to NTUC Fairprice. Currently in the soft-launch phase.
With a vast selection of wines and whiskies from all around the world, Merry-Go-Round Wine and Whisky Bar promises to be an unforgettable experience for your taste buds. But it's not just the drinks that make this bar special – there's a unique story behind it too. In this blog, we'll explore the uniqueness of Merry-Go-Round Wine and Whisky Bar and what makes it stand out from the rest.
So, if you're ready to step into a world of delicious drinks and fascinating tales, keep reading! The short answer: Merry-Go-Round is a wine and whisky bar with a unique story and an impressive selection of drinks from around the world.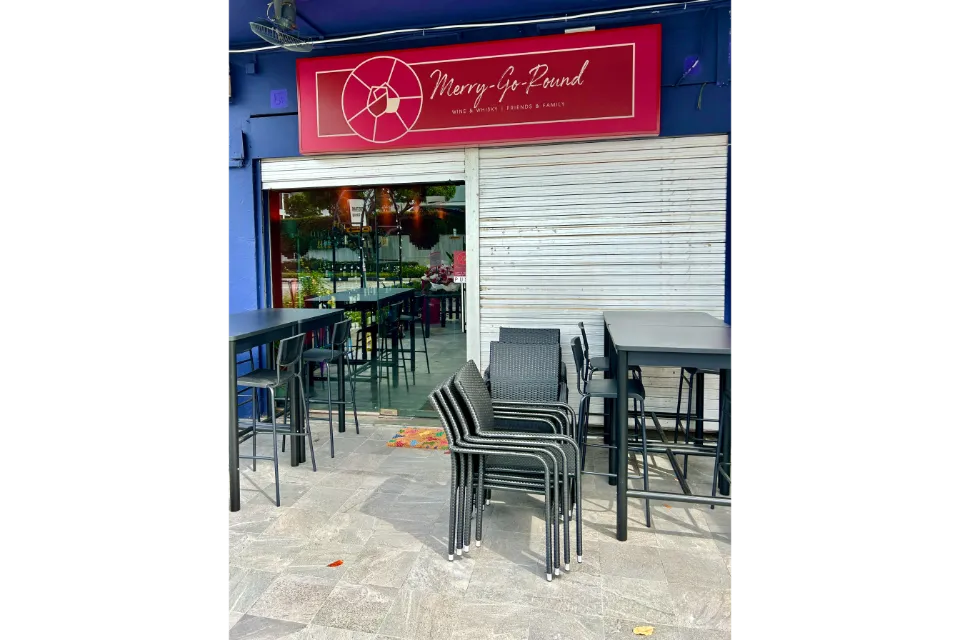 So, what is unique about Merry-Go-Round Wine and Whisky Bar in Siglap? There's no food for sale. But, what they allow you to do is bring your own. Yes, you could pop to LTN and grab some Auntie Rojak and Popiah, visit one of the 14 Cheap and Good Food Hawkers in Siglap, pop next door to Jin Wee Restaurant and get some BBQ Chicken Soup, or even cook something at home and bring it with you. How cool is that? These guys just want you Chillax and drink wine and whisky, as you eat whatever your choice is.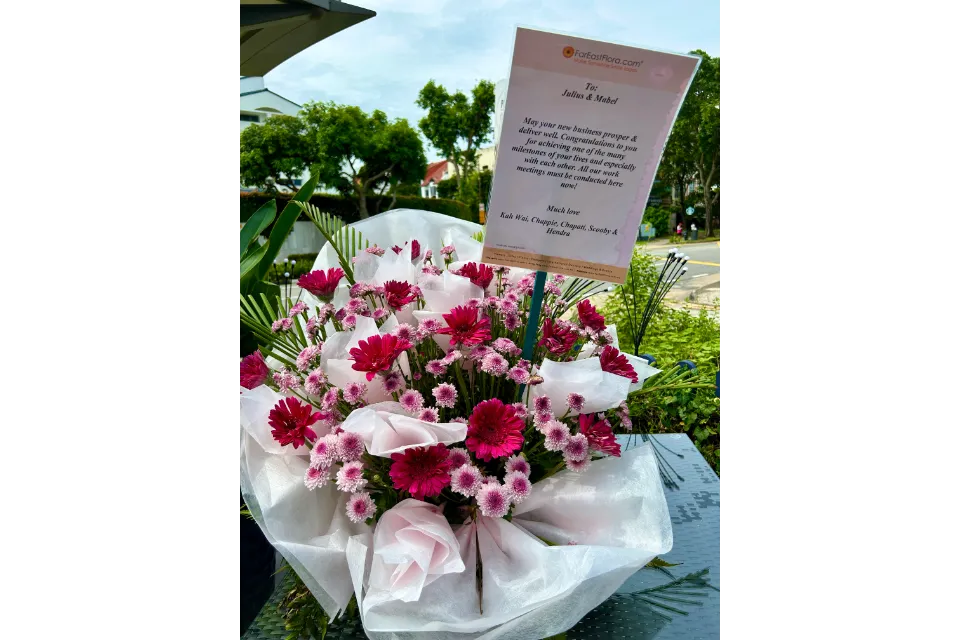 This used to be The Straits Wine Company, remember our blog of 4 Must-Try Wine Bars on the East Coast? Well, clearly, we now need to make that the FIVE Must-Try Wine Bars on the East Coast… Coming in strong to that list is Merry-Go-Round Wine and Whisky Bar at Siglap. The Straits Wine Company went pop due to licensing issues or something. Hey, we now gain a new locale for date night. Woo hoo!!!
Below is a friend's-only soft launch, but I was able to pop my head in a grab a few snaps. Hey, it's the life of a food blogger…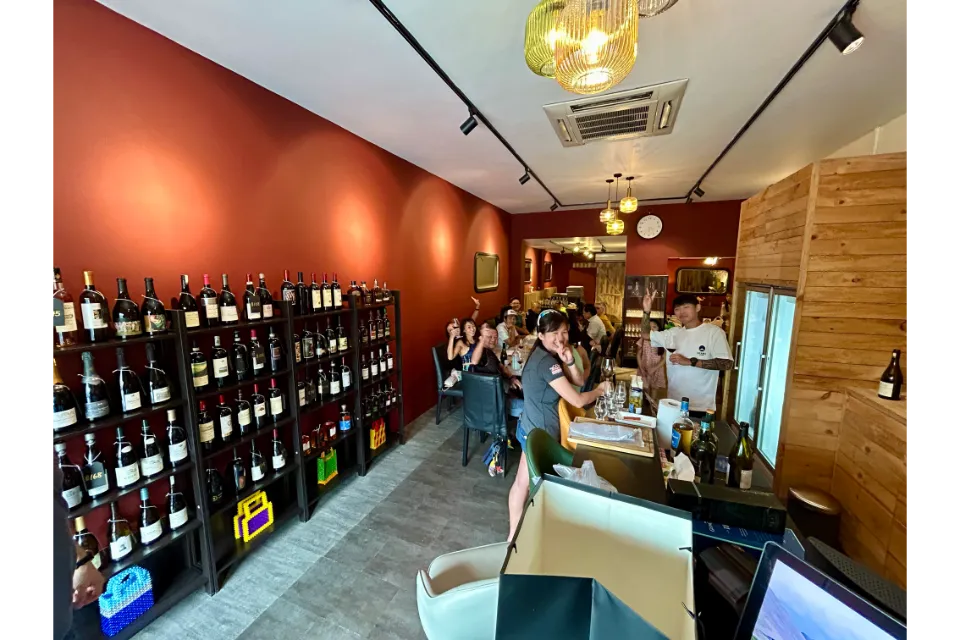 The other funny little story I have about Merry-Go-Round Wine and Whisky Bar at Siglap is that it is owned by a friend. One of Jude Jude's old school mate's, Dads in fact. Small worlds right…? He used to dine and drink in there. It went pop, so he took it over. Uber-cool. Congratulations to Julius and Mabel, she'll be a rocking soon!!!
Liking the look of that array of whiskeys and wines. Just add food. I might even ask to do a ChillaxBBQ event with them, that would be great fun… Me and the Wife will surely be visiting sometime soon. Can't wait for the official opening of Merry-Go-Round Wine and Whisky Bar at Siglap.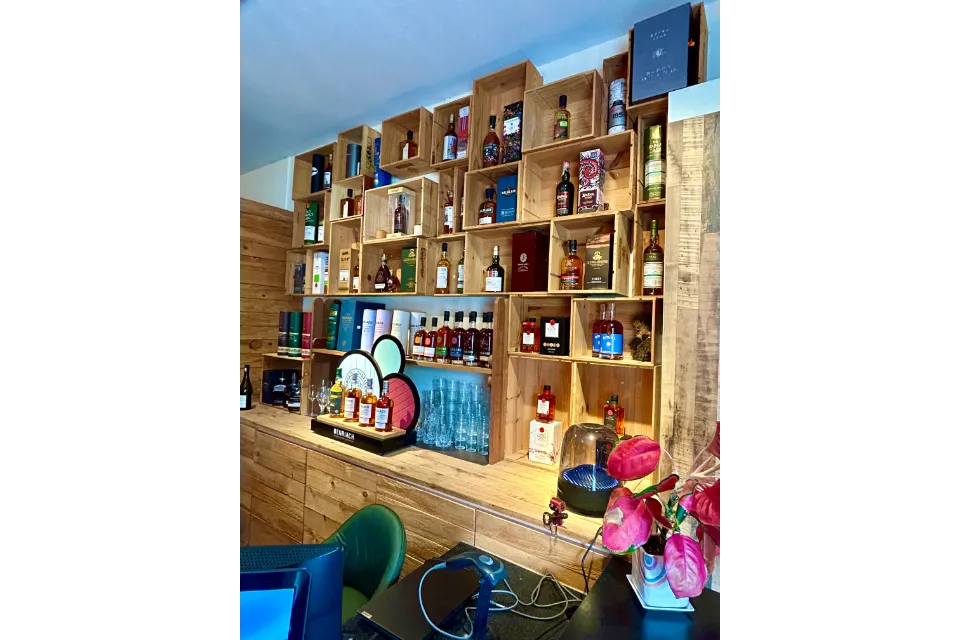 Address of Merry-Go-Round Wine and Whisky Bar at Siglap
134 E Coast Rd, Singapore 428886
The World of Fine Drinking: A Guide from Merry-Go-Round Wine and Whisky Bar
Are you a fan of both wine and whisky? Do you want to savor the intricate aromas and flavors of fine spirits? Then Merry-Go-Round Wine and Whisky Bar in Siglap, a delightful bar that offers a wide variety of wines and whiskies from all over the world, will be something you adore. Merry-Go-Round is a voyage into the interesting history and culture of wine and whiskey production, not just a place to have a drink. In this blog, we'll examine the various facets of the wine and whisky industries in greater detail, covering everything from the aging process to the advantages of moderate alcohol consumption. Learn everything there is to know about the world of excellent drinking by continuing to read.
The Development of Wine and Whisky
With a long history dating back to prehistoric times, wine and whisky have been a part of human civilization for ages. The technique of making wine and whisky has changed over time, from the first grape harvest to the introduction of distillation, with each age leaving its own distinct imprint on the procedure. You can learn more about this history at Merry-Go-Round by perusing their wide variety of wines and whiskies from various places on the planet.
The Wine and Whisky Ageing Process
An excellent wine or whisky becomes an incredibly great wine or whisky through age. Merry-Go-Round can explain how the interaction of time, oak, and chemical processes results in the rich flavors and fragrances that we all adore, and are on offer in the bar.
The Various Wine and Whisky Styles
There are numerous varieties of wine and whisky, each with distinctive qualities and flavors. There is something for every palette at Merry-Go-Round, from robust red wines to delicate white ones, from smoky single malts to creamy blended whiskies. They'll help you find your new favorite beverage by introducing you to some of the most popular whisky and wine varieties.
The Health Advantages of Moderate Wine Consumption
Did you realize that moderate wine consumption has some health advantages? The benefits of wine on the body have been demonstrated, ranging from lowering the risk of heart disease to enhancing cognitive performance. At Merry-Go-Round they will help you enjoy your wine responsibly. Healthy wine, that gets my vote!!!
The Effects of Climate on the Production of Wine and Whisky
Wine and whisky are both produced in very specific climates. Every environmental factor, from soil quality to air temperature, can have an impact on the ultimate product's flavor and quality. The Merry-Go-Round experts can demonstrate how various locales and climates may result in dramatically diverse drinks.
The Technique of Wine and Whisky Tasting
It takes patience and practice to master the art of wine and whisky tasting. At Merry-Go-Round Wine and Whisky Bar, they can demonstrate how to recognize various flavors and scents and appreciate the delicate subtleties of each beverage. There's always something new to learn, whether you're a novice or an expert sampler.
Trends in the Consumption of Wine and Whisky
The world of great drinking is always changing, from the appeal of craft whiskies, and the massive growth of Japanese Whiskies, to the rise of organic and biodynamic wines. At Merry-Go-Round, you can be kept informed of the most recent trends causing a stir in the marketplace.
More blogs and reviews from ISLIFEARECIPE.net for our little neighbour of Siglap