We had a walk on Sunday through Siglap, originally planning to have dinner at Jude's favourite, Chicken Bum aka Mikawa. But that was packed , so our alternative became Etna @ Siglap for lunch. What a cracking place this is for lunch or dinner. We love it here. As we walk in they immediately recognise you, say hi, and ask where the missing family members are. They even remember your favourites. It's quality food, a lovely atmosphere, and the staff are just brilliant. It's a must do restaurant – you have to try this. We just keep on returning again and again. What did we eat today?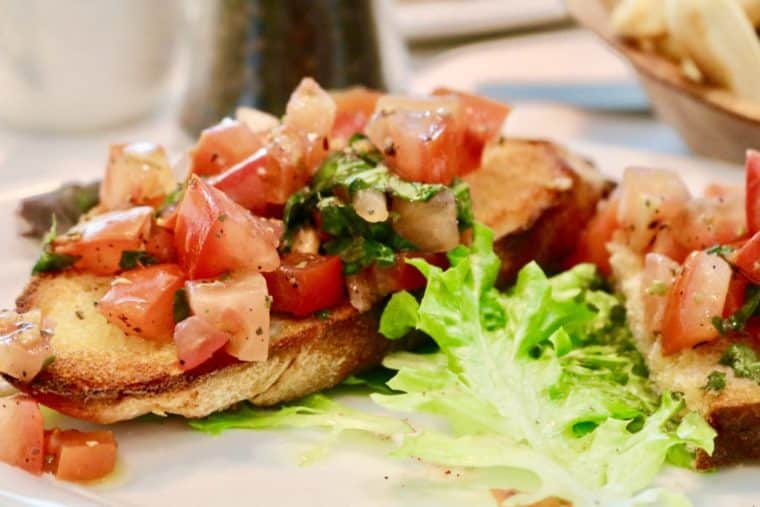 Amazing bruschetta here. So so fresh, and flavourful. The bread is crispy and doughy at the same time. Get a little salt on there and this is winner winner… BBB. Brilliant Bruschetta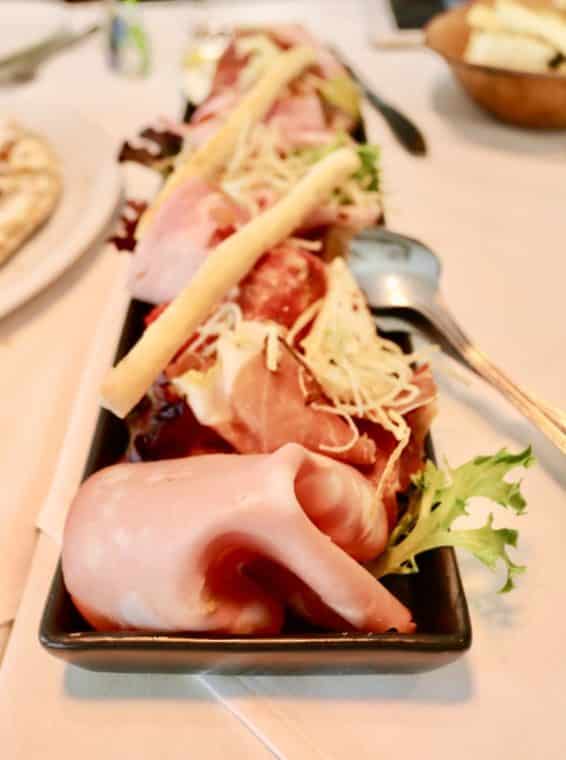 Got to have some charcuterie. Oh yummo!!!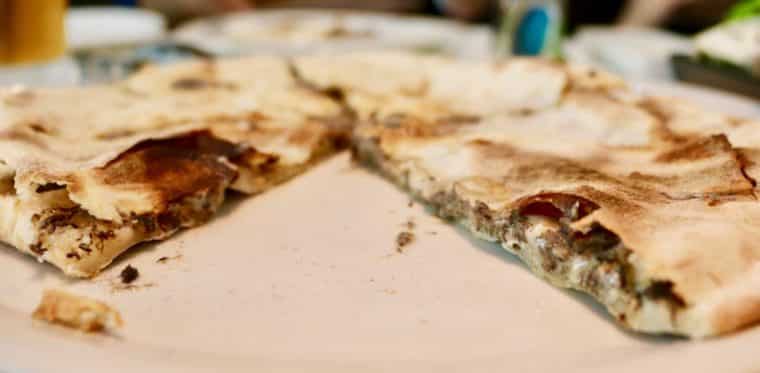 We always always have this. Schiacciata al Tartufo e Mascarpone. Pizza crust,
stuffed with Marscapone cheese
and truffle paste. It's off the charts good!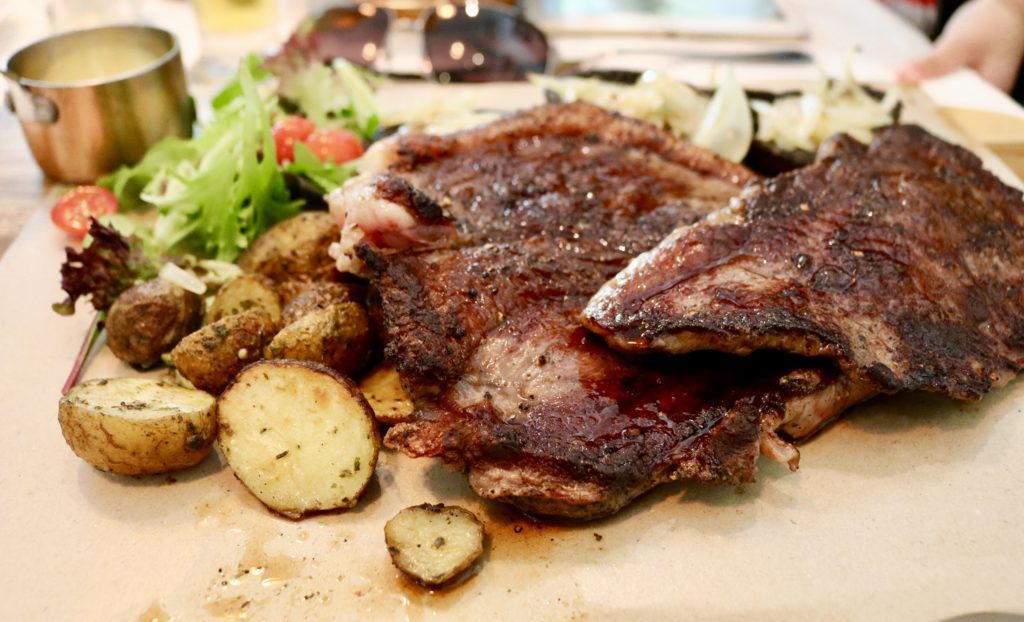 I went for the Specials today and got stuck in to this bbad boy. A HUGE Wagyu
steak
. Perfectly cooked, as in perfect and served with this bonkers good Bernaise sauce. Oh my goodness this was nuts good!
Mary also goes for the Specials, and gets stuck in to the
lobster
ravioli. Not a massive thumbs up from Mary. She doesn't like pasta but still ordered pasta. Yep I am confused as well…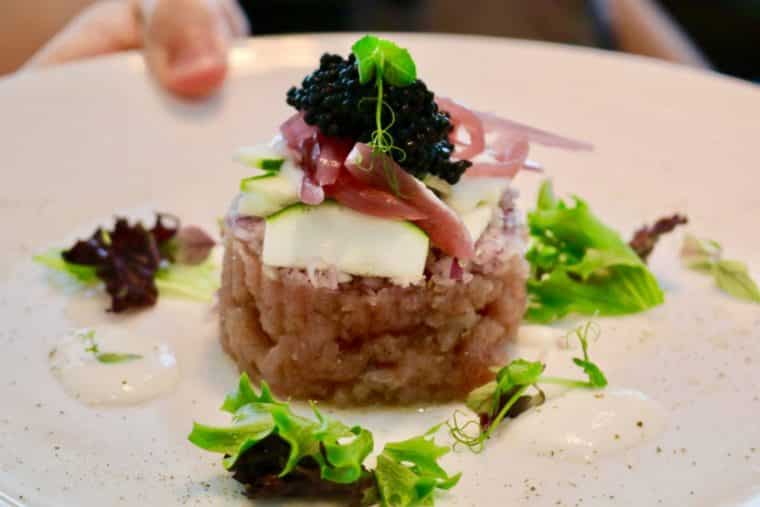 Ollie gets going with
tuna
tartare with caviar. That is one beautiful looking stack dish. He said it was really good, ever so fresh, full flavourful
fish with a delicious white
sauce to boot.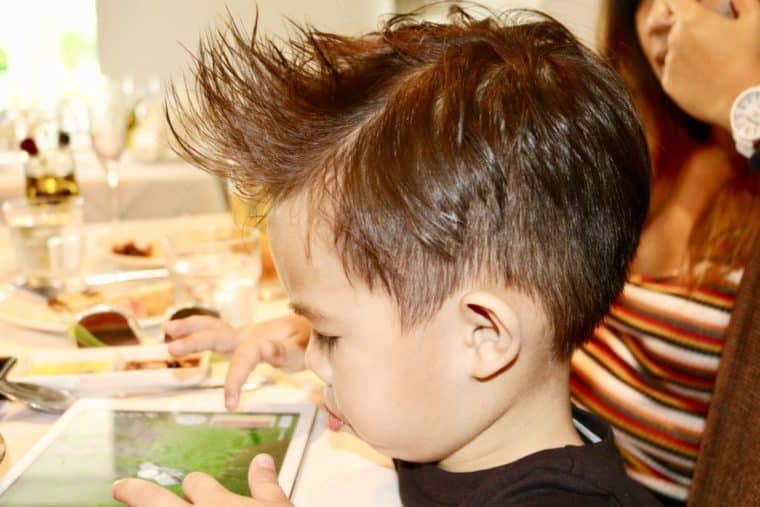 Yes Baby Jude allowed Daddy to do his hair today. Now cool Jude.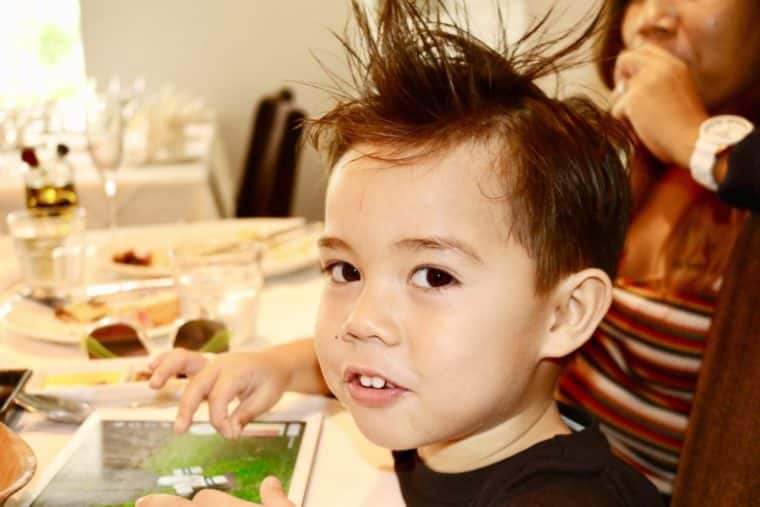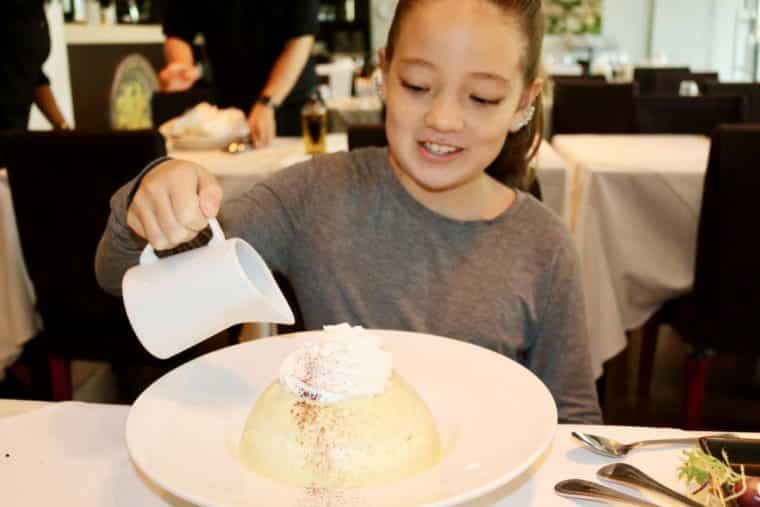 Desert time now. Again another massive family favourite Biancomangiare, or almond panna cotta with white chocolate. Hell yes.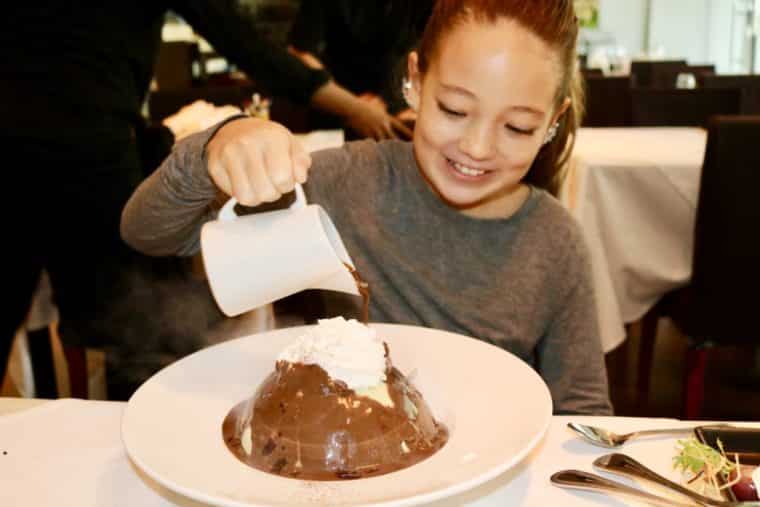 There you have it Etna Italian Restaurant Siglap for lunch. Mikawa's loss was our gain. What an absolutely superb lunch all round. Steak was the winner – a giant thing that we all had some of. It was just so good. We even had second helpings of the sauce. Just insanely good. It sure us a die die must try in my reckoning. Shiok indeed. Just a fantastic lunch. Love you guys and be seeing you soon. You have to come, and 100% you will – ENJOY!!!